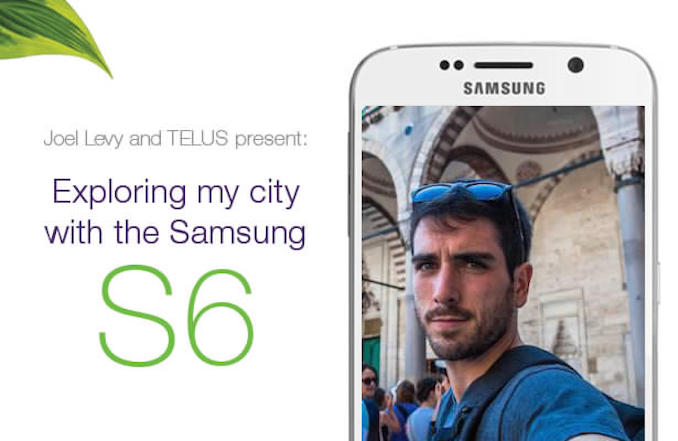 I recently switched over to the Samsung Galaxy S6 phone and was asked by Telus to give my views on exploring my city with one of the newest and most high tech smart phones to hit the market.
I switched to the Samsung S6 from the previous S5, a phone which I had a lot of issues with. Two issues were the flimsy casing and the touch buttons that is too sensitive on the corners. Both of these errors were corrected with an iPhone-esque one-piece solid metal body and touch screen corrections.
The first thing I did was migrate my old data from my S5 with the Smart Switch app. You can use this app if you are coming from iOS or Android. It moves over all your contacts, messages, photos, videos and memos.
There is a fingerprint scanner which I did not set up. Voluntarily giving up your fingerprints to sit on a server in an undisclosed location somewhere is probably not a good idea. The fingerprint scanner also has a heart rate sensor which you can use for the S-Health app which I will get to.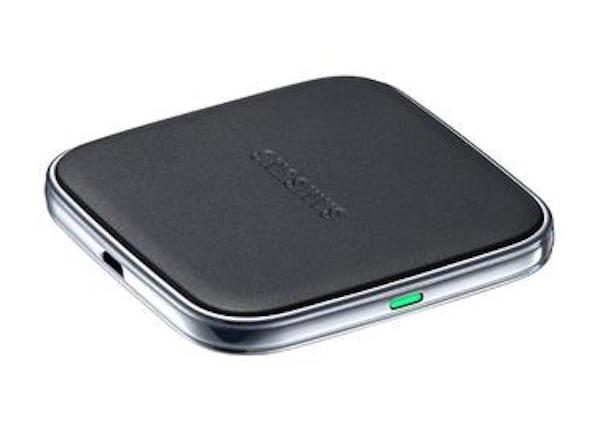 The S6 decided to do away with the removable batteries and SD cards with extra data. The batteries now have a Fast Charging ability with the specified plug as well as having the ability to use wireless chargers. Wireless chargers are awesome. Have a small pad on your computer desk and just drop your phone on the pad to charge.
In place of the extra HD space, Samsung wants users to switch over to cloud services like Dropbox or Samsung's own OneDrive. OneDrive allows you 100GB for free upon signup with the S6. I have started using dropbox and cloud services and am never looking back. There is always the risk of the world turning upside down and losing all communication and therefore your files, but that is the sacrifice we pay to have really cool tech. Having all of your photos available anywhere on any device is very appealing.
The next stage of setup is the awesome new Themes. Themes allow you to switch your phone operating screens to a similar theme. The themes not only change the backgrounds for all the different screens, they also change the buttons to fit the theme. Some very cool designs are up. Here are some of my favourite.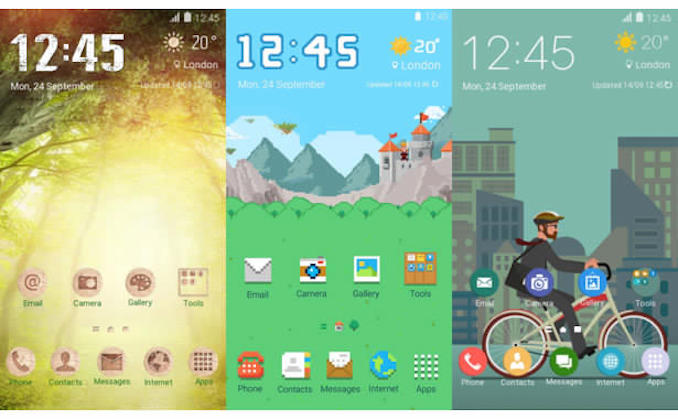 I also downloaded some of my favourite Toronto apps. Toronto In Time lets you read historical information about locations around you. Quench is an app by TVO's The Water Brothers that shows you free refilling stations for your water bottle which helps avoid the purchasing of plastic bottles. 500px is a photography website similar to Flickr that lets you share your photos and follow your favourite photographers.
The S-Health app is really cool. In one of my days it tracked my activity including steps, and active time running and walking. In one day I did over 16,000 steps, was active for 2 hours, walked for an hour and a half and ran for 15 minutes.
You can also track your heart rate while resting or after a workout. The built in sensor will add your heart rate to a calendar to track your data. You can also include tracking for cycling, hiking, sports, sleep, food, water, caffeine & weight.
As I do a lot of interviews, I am always looking for new ways to transcribe or record. The voice memo app has got so good that I can record and have it type out what we are saying in the interview. A big help.
I recently interviewed several CBC personalities since I picked up the S6. First up was Murdoch Mysteries' Yannick Bisson whose show is going into its 9th season. I plugged my phone into my DSLR and then uploaded this shot to our Instagram. I also chatted with Bruce McCulloch from Kids in the Hall who has a hilarious new show on CBC called Young Drunk Punk. Our comedy writer Dean Young, who is also a stand-up comic, could not make the event to do interviews but Bruce was nice enough to leave him a message on my S6.
Check out the post from Daddy Blogger Casey Palmer.
Check out the post from Fitness Instructor Alicia Bell.