The Distillery District just got a little bit more Parisian thanks to head chef, Paul Benallick and new restaurant Cluny Bistro & Boulangerie opening up for public consumption.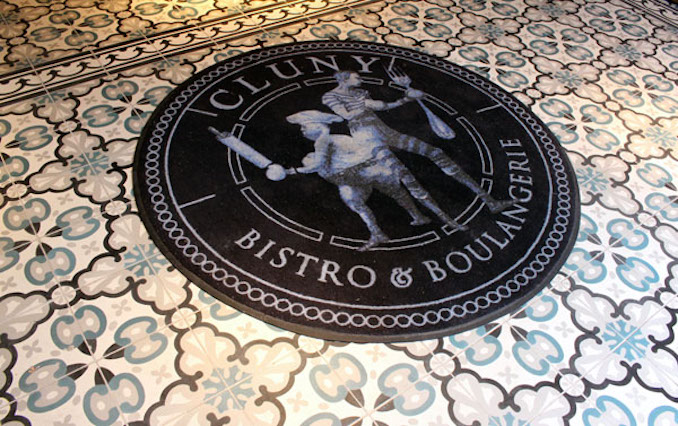 This impressive space (measuring out at 6,000 square feet) seats upwards of 500 guests. Inside, the decor takes on opulent and rich in the best way possible. Beautifully monogrammed plates line each of the tables with an impressive faux-stained glass cathedral ceiling overhead. An open kitchen showcases the hardworking staff to the patrons. Clearly all the details have been paid attention to in order to recreate the Parisian feel.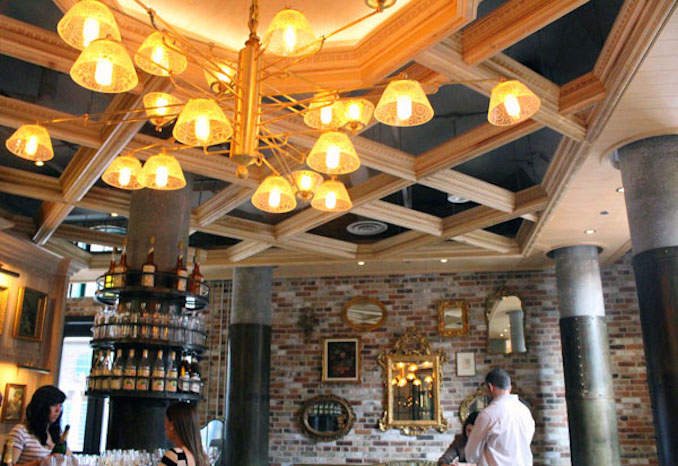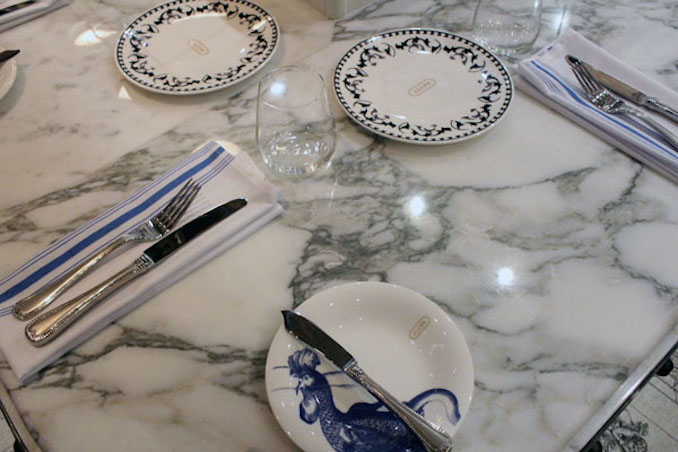 Chef Paul Benallick, who is responsible for creating a modern French menu at Cluny has made a little bit of everything. Some highlight dishes were the Buffalo Sweetbreads served with a blue-cheese dip ($15). This small bite was cooked to perfection and felt like grabbing wings at your local pub, only much fancier.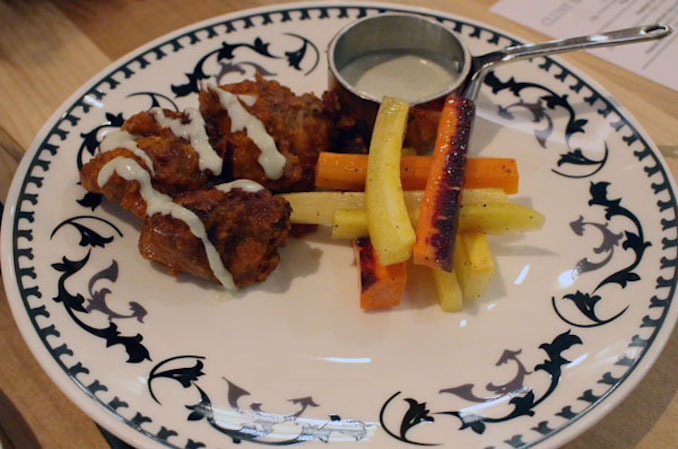 Next up the Roasted Duck Poutine ($16) was something to die-for: duck fat fries, duck gravy, pulled duck and Etorki cheese. To finish it off (and give it that final touch of flare), a duck egg served on top sunny side up. This is the poutine that one doesn't want to share.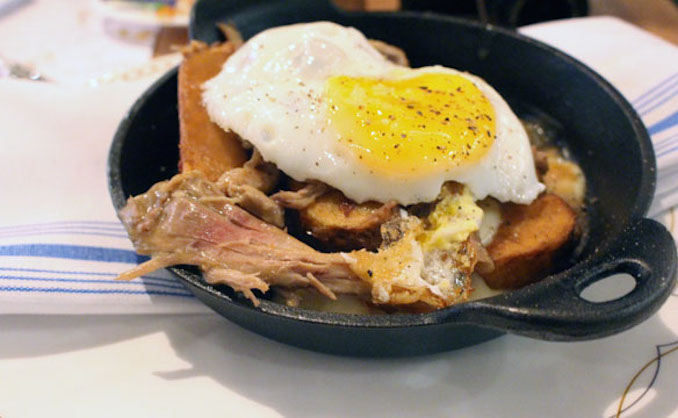 If you're looking for something a bit heavier, the top two items were the crazy inventive Veal Tomahawk meatball served with a Parisian-style potato gnocchi ($23) or the beautifully layered Chickpea and Sweet Potato Stew served with couscous, almonds and apricot ($18). Each dish brought a little something extra all the while being tasty and comforting.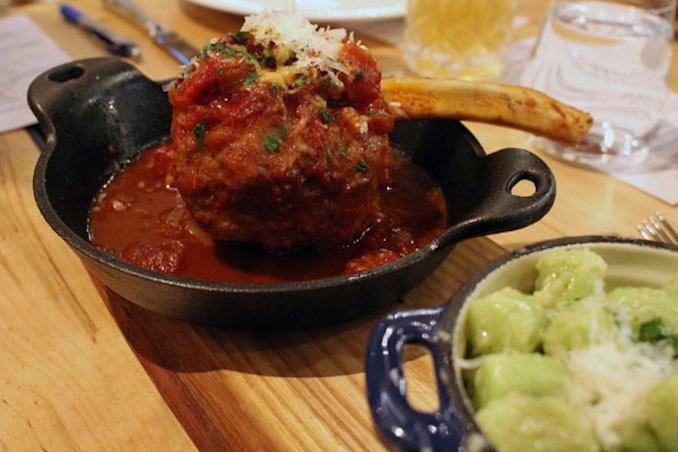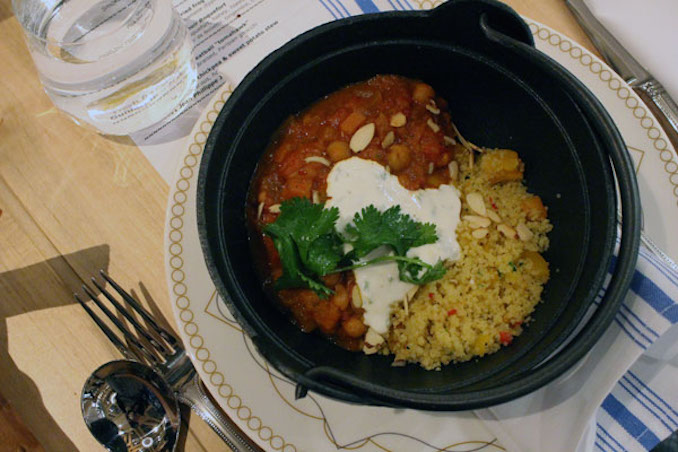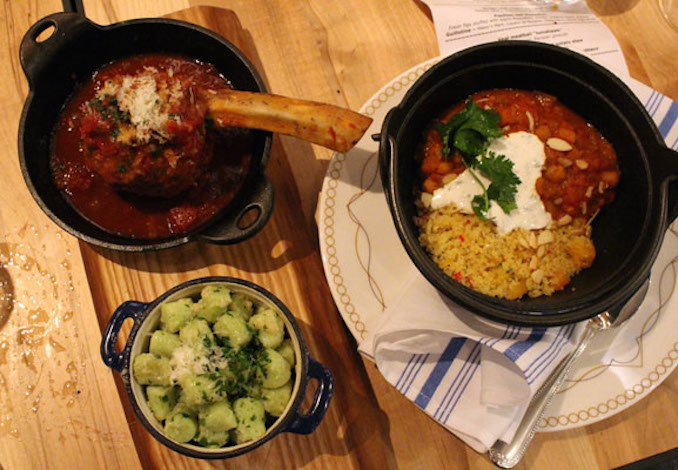 If you're looking for authentic Parisian and can't book that flight out, then head on down to the Distillery District where Cluny Bistro will ease all your gastro needs. Also in the works: a large scale patio to enjoy one of their many cocktails on.