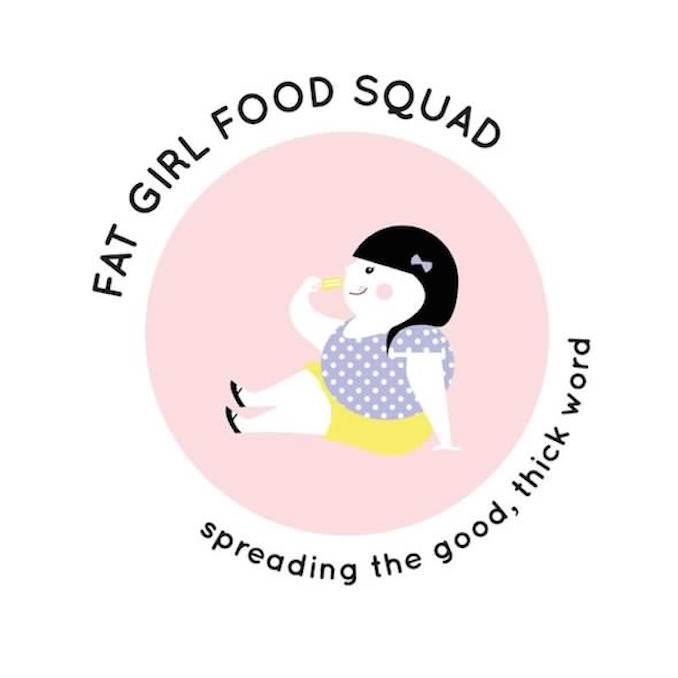 Toronto Guardian is up and running thanks to the contributions of many people and organizations who have a love for the city of Toronto. From historians to musicians, passionate fashion fans to photographers,  our team brings us all a taste of their worlds as they are in this city.
Two of those people are Ama Scriver and Yuli Sheildt, whose food column includes restaurant reviews, interviews with chefs, and food event coverage.
I chatted with Ama and Yuli about food writing and their own project Fat Girl Food Squad, a food blog that is spreading quickly from city to city.
Food writing has always been under the shroud of secrecy. What has this new "get to know the chef" way of reporting on food allowed you to unmask?
Amanda: Although we (the reader) always knew it, chefs are normal people.  Some of them have larger than life personalities (on the plate or perhaps in the kitchen) but at the core of it, some of the chefs we've had the opportunity to interview, and get to know (on a personal basis), are actually pretty shy. They really find their zone in the kitchen.
With chefs that we've been given the opportunity to interview, we try to just try to talk to them rather than interview them.  From what we've been told (by the chefs themselves), they absolutely hate being interviewed, and for me, having a one-on-one conversation talking about everything from food to spirit animals to hunting to reality TV creates calmness.  As such, many chefs have told us they love chatting with us because it is not the run of the mill interview.
I would rather grab beers and talk about being in the weeds in the kitchen rather than what the biggest food trend is. I think chefs respect that.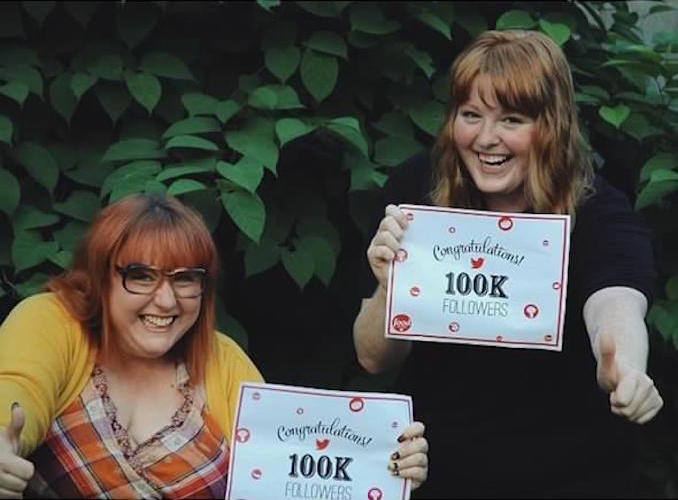 Tell us about imaging, and what you try and capture for your written accompaniment.
Yuli: I'm new to food photography. Fine art and photojournalistic is my background and where I feel comfortable. So, I think a lot of the high standards I place on my work in those vains I expect out of my food photography and I'd like to achieve that throughout the site. I want the writing on the site to be of the same high standard, but so long as the photos are beautiful I'm happy. The voice of the site is pretty casual and fun and I love that; that's part of what makes FGFS what it is, but I want amazing visuals to be part of what we're known for too. I'm developing a workshop on iPhonography for Bloggers, not just for our writers (who might not have experience or the money for a DSLR) but for people from other sites.
FGFS has a great brand and has seemed to gain interest outside of Toronto. What are some other cities we can expect to hear from?
Amanda:  Just over a year ago, I started hash-tagging things on Instagram #fatgirlfoodsquad. I had mentioned Fat Girl Food Squad to a few friends that I had wanted to start my own blog on food and body positivity.  Yuli and I had been talking about starting another blog together, but nothing came from it. One morning, I woke up and Yuli had sent me an e-mail saying she registered the domain for Fat Girl Food Squad and that our website was a real thing.  It was kind of like Christmas morning.
These last five months have been a little bit crazy. We worked on our branding for a number of weeks with Steve Rock from Good Kids. We wanted the brand to represent us in every sense of the word and thus, Food Baby was born. She's a fun, fashionable, chubby food-babe. She's the embodiment of the Fat Girl Food Squad brand. We're planning on putting the Food Baby on everything. We are currently working on a huge project for t-shirts, patches and other amazing swag.
Yuli:  Doing this by ourselves we kind of have to be hands-off with the writers, especially with them being as far away as LA, or Denver, but that's sort a larger reason for why we wanted to go out on our own with a site. We wanted to be different from the years of experience we had with writing for sites and I think that's what people are responding to. The Squad aspect of the organization lends itself to franchising, for lack of a better word, really well. We've developed a Cadet's Field Guide and just send new writers off with it and the work we've received back has been surprising and altogether wonderful. 8/10 times people write for us because they came to us. And I love that about the site.
Officially we have people in Denver, Hamilton, Los Angeles, Minneapolis, Ottawa, Toronto and Winnipeg. Unofficially, we've been approached by people in New Zealand, Cleveland, Austin, and Calgary.
Are there any types of foods or restaurants that you try and avoid? Where do you see your focus being most at?
Amanda:  To be 100% honest, I will try anything once.  Hell, both Yuli and I ate the Cronut Burger and lived to tell about it.  That is saying something, right?  Food is supposed to be an experience, so why try to avoid anything.  If you try something and hate it, don't eat it again.  Push yourself to the limit and go nuts.  I've eaten a serious amount of offal meats this year and loved them.
With Fat Girl Food Squad, Yuli and I really want people to build a relationship with food and their bodies.  I think that is where my focus is right now.  We want people to eat good food but also feel good about themselves, both inside their bodies and outside, mentally and physically.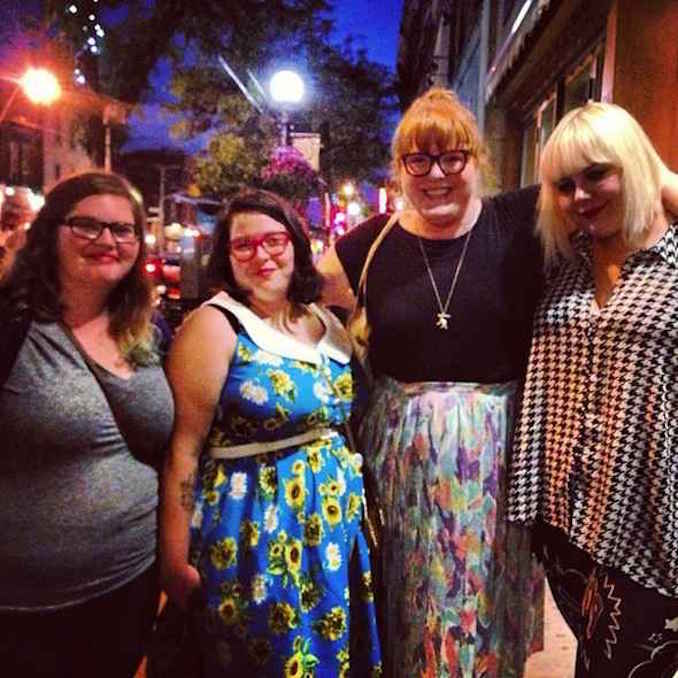 What is the best dish you think you have ever had in Toronto?
Amanda: I don't know if I can commit to one dish but I can shout out a couple places where I have had awesome things.  For instance, Whippoorwill Tavern at Bloor and Lansdowne has the best brunch menu.  I am simply in love with their Breakfast Bruchetta.  It's seasonal and fresh and just plain delicious.   Next up, the Surf & Turf Burger at Rock Lobster (on Queen) weighs in at 9 ounces of pure hunky delicious love and has lobster meat on top.  Just recently, I went to Big Crow and fell in love with their bbq on the wood-fire.  That is straight up deliciousness.
Yuli: I think I last had one of the Samuel J Moore's oysters back in June and I'm still telling people how good it was. That watermelon vinaigrette! Plus it was really pretty to photograph. Like Ama said, it's not really about The Best, it's about the next best thing you're going to try.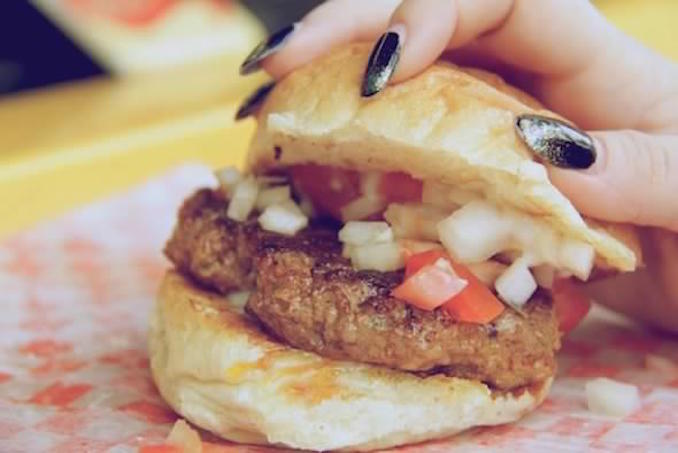 Tell us about these awesome events that you have coming up.
Our events are back-to-back September 26th & 27th.
Thursday, Sept. 26th we're co-presenting with the Samuel J Moore a night of food, drink and entertainment we're calling Roaring Not Boring. We're converting the room under the Samuel J Moore into a 1920's style speakeasy. Executive Chef Alexandra Feswick has really done her research to design a four-course meal typical of a dining experience in the era and Mixologist Derek Grandpre is going to concoct some drinks especially for the event.  We're bringing in entertainment from the likes of burlesque performers Ester Deville, El Toro and Taco Belle, the vaudevillian act of Parker & Seville and it's not a Fat Girl Food Squad without some drag, so Xtacy Love will make an appearance.

And if you're still standing after that, you can join us at Scout's Honour the next night (Friday Sept. 27th) for the official launch of Fat Girl Food Squad and Ama's 30th birthday bash. We're calling this one Spreadin' the Thick & Juicy Word. There will be plenty of juicy burgers, thick doughnuts, Food Babes, and hip shaking. Plus, members of the Toronto Squad will be spinning all night.

Find FGFS on:
Facebook: https://www.facebook.com/FatGirlFoodSquad
Twitter: https://twitter.com/FatGrlFoodSquad
Instagram: http://instagram.com/FatGrlFoodSquad
Website: http://fatgirlfoodsquad.com