"Stupid for You" is a queer coming of age story about an awkward teen who reunites her mother's chaotic, dysfunctional punk band to snatch the affection of her edgy crush. Kat and her mom, Dani, have one of those Gilmore Girls parent/daughter relationships. Kat parents Dani as much as the other way around. One of the most impactful scenes is when Kat's glittery illusion of her mother comes crashing down in the 11th hour. This teen rom-com is out of the box and pulls at the soft spot"Pretty in Pink" fans have for Duckie.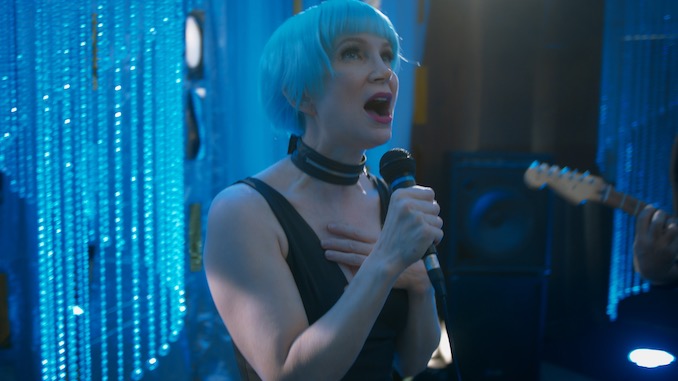 "Stupid for You" is Jude Klassen's second feature film. Her debut, "Love in the Sixth", sounds like it was a chaotic experience: Klassen joked "Love in the Sixth—starring whoever shows up!" speaking to the highly spontaneous direction of the film. With the backing from Telefilm and Harold Greenburg Funding, "Stupid for You" was given the resources "Love in the Sixth" never had. Klassen says, "Having the support of such a professional team allowed me to work deeply with the actors and keep my focus at the moment. It's pure luxury just completely to be in character (in my scenes) or supporting an actor and being fully in that moment with them. I have learned that I love working with teenagers and I love having a production designer (Allie Thompson)!"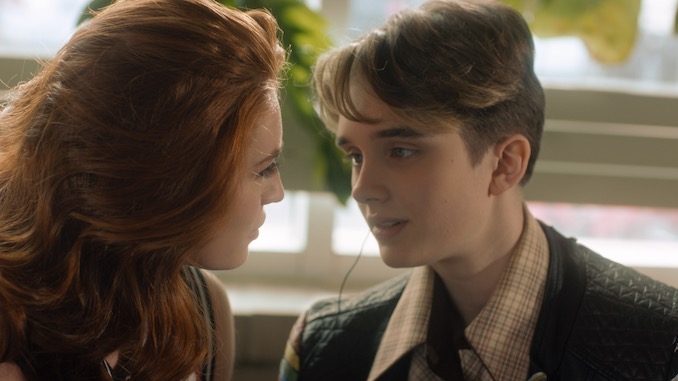 The main cast of "Stupid for You" features three young actors: Jude Klassen's son, Mikhael Klassen-Kay, plays protagonist Kat, Caylin Turner plays love interest Eden, and Mia Rodne plays the best friend Stevie. This is Mia Rodne's first acting credit, and she was given a lot to communicate without saying it – a high order for a fresh actress; she did an admirable job but has a ways to go. Mikhael Klassen-Kay plays awkward very, very well, he has a solid emotional range, but at times his performance felt shallow. Caylin Turner forged a diabolical seductress of a character worthy of their own story entirely – I wish we got more backstory and motivation for Eden because of Turner's performance.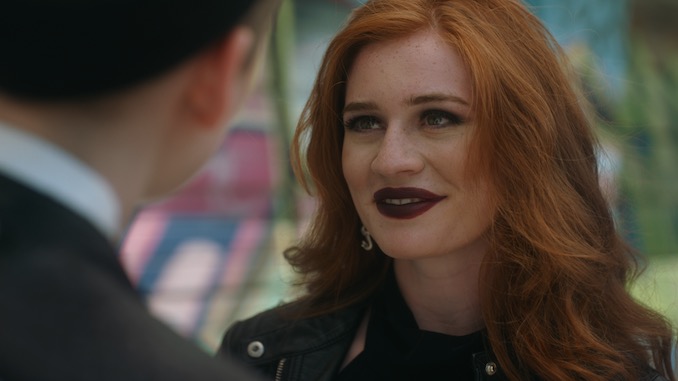 "Stupid for You" is most fun when it breaks from the story and gives you a highly stylized musical experience. "My co-composers and I created these vastly different songs: upbeat, downbeat, funky, punky […] I was lucky to work with an incredible team of artists who shared my aesthetic and who were truly inspired by the songs. […] The 80s / 90s feel: saturated colours, dynamic edgy graphics capture the boldness of youth, growing up urban, and the intensity of first loves." Jude Klassen's debut featured these elements as well, it's starting to look like her signature.
"Stupid for You" is based around a real-life awkward moment Mikhael had with a crush. His imprint is all over the film including a song, "I'd written the lyrics for "Commune in Space" about a year before filming when I had no Wi-Fi or anything better to do, and having that work-shopped and put to music was a creatively fulfilling experience."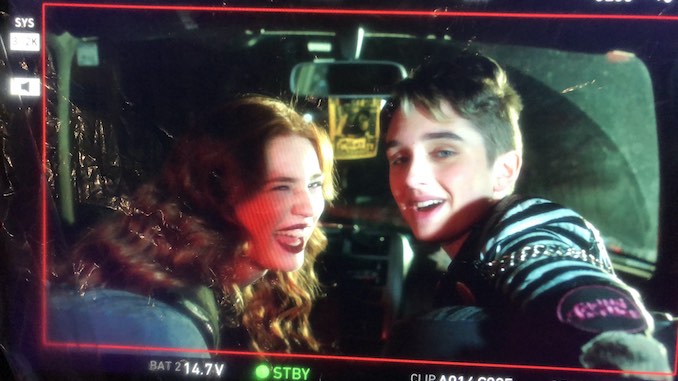 "Stupid for You" avoids the use of cell phones, unlike most teenage stories we see today. This decision was deliberate, "We really wanted to have that John Hughes atmosphere. Those movies are timeless and the teenagers in my life deeply love them. We created a bit of era ambiguity—a kind of postmodern pastiche. Phones are ever-present in our modern lives—but they aren't terribly cinematic."
True enough, "Stupid for You" feels like it lives in its own pocket of space and time. Various characters dress vastly differently: 80s, 90s, 50s. I respect the stylistic choices of the film. Although by its own pocket of space and time, I also imply that certain sets and scenes felt vacant of an external world – even with the sparse use of extras. And some scenes felt disjointed from each other like we were missing pieces. I understand production may have been affected by the Covid-19 pandemic and a likely cause for some of the film's awkwardness.
Catch a screening today at 4:45 pm virtually or in person!