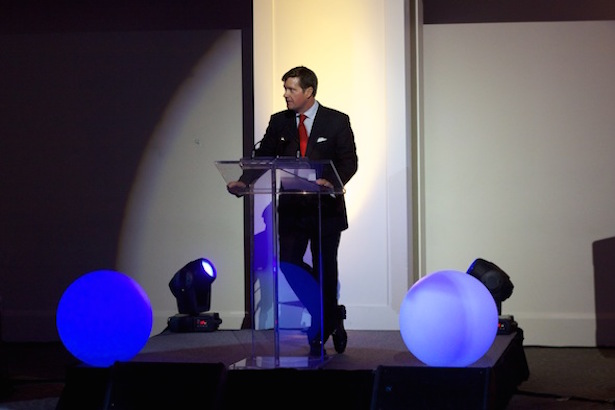 Project Sunshine Honouree Patrick Burke
I recently attended the Project Sunshine Canada's Sixth Annual Project Sunshine Ball 2012 in Toronto 's Arcadian Court where 310 attendees showed up in support of the charity's initiatives. Project Sunshine facilitates more than 10,000 volunteers that bring social and recreational programs to 60,000 + children facing medical challenges in Canada and in five international satellite countries: United States, China, Israel, Kenya and Puerto Rico.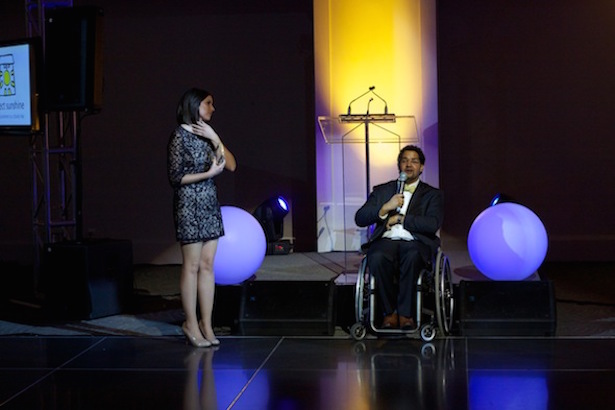 Project Sunshine Volunteer of the Year and Project Sunshine recipient
The event began with cocktails in the upstairs portion of the Arcadian Court which is a massive 8000 sq. foot event space located at Queen and Bay on the 8th floor of the Simpson Tower. The drinks were accompanied with a silent auction that included weekend getaways, sports tickets, clothing, and jewelry.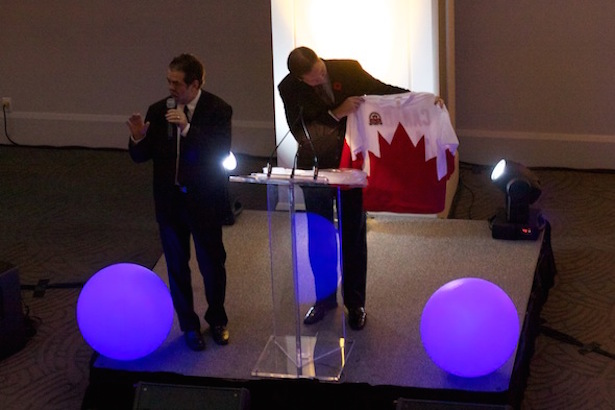 Auction for Summit Series Canada Jersey
After cocktails and socializing the guests moved downstairs for the event's dinner where they were entertained by the Etobicoke School of the Arts performance group called SPLASH, classical musicians, and speeches from some of the honourees and people involved in the organization. At the end of the dinner a live auction took place with one of the items being a replica Summit Series Canada jersey that went to an eager fan.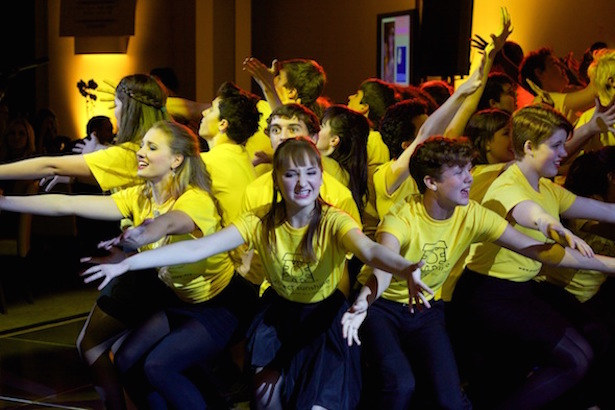 SPLASH! from ESA
The event grossed $285,000 and was considered a big success by any standard. To learn more about Project Sunshine check out THEIR SITE.