Owning a home often comes with an ongoing array of tasks and maintenance. Whether it's decorating a room, updating your furniture, or simply repairing and maintaining existing items, the list is endless. There are plenty of household DIY tips that can save you time and money. Examples include using baking soda and water to clean your oven and truly make it shine, or using an appropriate glue to repair damaged household items. Below we cover some of the best household hacks for keeping your home in tip top shape all year round.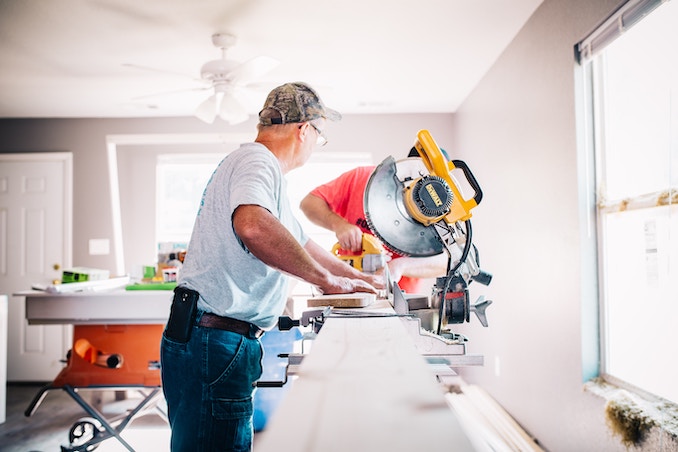 Staying on top of household DIY jobs
With household tasks, whether it's general repair jobs, renovations, or seasonal upgrades, taking care of them yourself is one way to save the pennies. And there are tools and resources that can make such jobs easy and doable. When it comes to building furniture from scratch, for example, you can make things a little easier with specialty products.
When repairing existing items, the right type of epoxy glue can make the job very easy. Tasks such as wallpapering, re-tiling or re-grouting a bathroom, or attaching some wall shelving can be tricky, but there are great guidelines and tutorials available online that can break down the requirements if you are doing them for the first time.
It is recommended that you use natural cleaning products where possible. Chemical cleaners can be toxic, especially to pets and young children. For this reason, opt for natural solutions wherever possible. For instance, baking soda, lemon juice, salt and white vinegar all make great cleaners for a range of cleaning tasks. Baking soda and vinegar act as a drain unblocker when used together, while lemon works well for freshening up the inside of a refrigerator. Other handy tasks that can help keep your home organised and in good repair include the following:
Declutter once or twice a year – tackle one room at a time and donate or throw away anything you no longer use or need. This frees up space and ensures you don't build up too many belongings that you no longer need or use.
Create a home maintenance calendar – setting tasks according to the seasons and spacing them out during the year is an easy way to stay on top of things, without trying to tackle everything at once.
If you have a garden or balcony with plants, be sure to keep it fresh by watering it regularly, mowing the lawn and pruning shrubs and plants as needed. In addition to mowing, using a lawn fertiliser or feed is the best way to keep it super green and lush.
Update any room by repainting it or adding a signature wall in a bold colour, or patterned wallpaper. When tackling any painting job, be sure to prep well in advance and use masking tape to line the edges. This will let you paint freely and results in a super clean finish.
Holes in walls can ruin the overall look and decor in a room. Thankfully, they are easy to repair. Simply clean the hole and surrounding area, apply a wall filler or spackling compound and, once it is dry, smooth it with sandpaper. Then it's ready to be painted.
Fresh Flowers, Candles, and Incense
If you don't wish to splash out on new decor, or don't have the time, simple things like lighting candles or burning incense can bring warmth to your home. When in doubt, displaying a bunch of fresh flowers in a vase is great way add colour to your kitchen, hallway, living room or bedroom. If you like to get experimental and creative, why not buy a selection of flowers and greenery, and give flower arranging a try. Follow our top tips for creating the perfect DIY bouquet of flowers. Choosing a colour palette and incorporating plenty of variety in a bouquet will ensure it is unique as well as eye-catching.
There are plenty more ideas and inspiration available online for ways to manage household tasks, big and small. When planning jobs such as renovations or bigger decorating jobs, keep an eye out for deals on DIY equipment to help keep the costs low and stretch your budget that bit further. Planning household projects can also be a lot of fun and offer the perfect opportunity to get creative.