As technology advances so does the risk of data breaches. A single data breach can cost you a lot of money, damage your brand, or completely shut down your business. These are reasons enough to compel you to put in place proactive measures to protect your data.
If you're a smart entrepreneur or leader, here are 7 proactive strategies you can use to keep your networks running in the face of data disaster.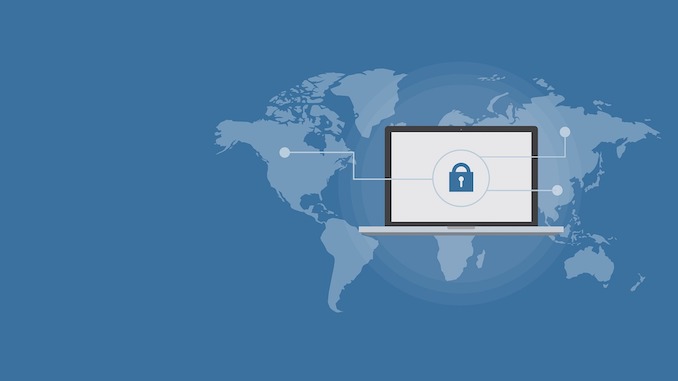 1. Monitor User Activity
The first step in identifying potential threats is monitoring user activity on your website using tools like Google Analytics and Search Console. Closely check the number of logins and logouts, VPN use, and IP address of each user, and record the information in your security logs.
You can easily detect suspicious behavior in your data system by running the user activity data through security information and event management (SIEM). Also, configure your security tools with an alert system to receive instant warnings in case your data is interfered with. This ensures a fast response to threats to reduce their impacts.
2. Set up a Web Application Firewall
A firewall is a security tool that scans all traffic in and out of your network for malicious attacks. It protects your web servers, databases, and web-based applications from threats like Cross-site Scripting (XSS) and SQL injection attacks. Ensure the web application firewall you're setting up complies with the PCI DSS and HIPAA mandates.
Why should you leverage a web application firewall? It provides an extra layer of protection to your computer that a network firewall and IDS cannot.
3. Use Two-Factor Authentication Security Measures
With two-factor authentication, users on your website must be validated before they can access any tool or data. This security measure involves linking a second authentication factor to your primary devices like remote desktops, VPN access, and Active Directory.
For example, apart from users' pins or passwords, they'll need to input a one-time passcode sent via SMS or email to access your network.
By implementing two factor authentication, any business can enhance its security measures and safeguard its users' data. For instance, banks can utilize this security feature to keep their customers' information safe, and internet gaming sites as demonstrated by Ontario casinos. This approach demonstrates the commitment of various online casinos in Ontario to protecting potential data breaches and customer privacy.   
4. Data Encryption
If your data in transit is not protected, cybercriminals can intercept it before reaching the target client and interfere with the files which they then use to access your critical information. To protect your computer from cybercriminals, you can use data encryption to encode data into unreadable and scrambled text using algorithms that require a cryptographic key to convert it.
Data encryption ensures your files are secure and remain intact even if an unauthorized party accesses them. You can use symmetric algorithms (uses a single key for encryption and decryption) if you're encrypting large amounts of data.
5. Installing Antivirus Software to Detect and Remove Malware
A single malware can cost your business a fortune. As such, it's recommended that you install antivirus software to detect and protect your computer from malicious attacks. This significantly reduces the risk of a data breach.
Effective antivirus software can protect against viruses and their transmission, monitor and scan all files that enter your data system, and limit the number of websites you can access. It can also guard against hackers and unauthorized access and strengthen your firewall web application efficiency.
6. Data Recovery Software
Corrupt software, hardware breakdown, virus attack, or unintended file deletion put your business at risk of data loss. This can cost you a lot of money and possibly result in a complete business closure.
To be on the safe side, you need data recovery software that can recover your lost data and keep your systems running. Before outsourcing data recovery software services, ensure the provider is certified and has positive user reviews.
Secure Your Data Today
Malicious cyber activities are constantly evolving, and new threats emerge every day. A single data breach can cost a business huge losses. Embracing the proactive strategies we have discussed above can help you reduce the risk and impact of a potential cyber-attack.