Ontario, a rich and diverse province in Canada, offers an array of experiences that cater to every traveler's desires. Ontario is a playground for adventure seekers and leisure enthusiasts, from natural wonders and historical sites to adrenaline-pumping activities. With a land area larger than France and Spain combined, it offers abundant activities that cater to every type of traveler.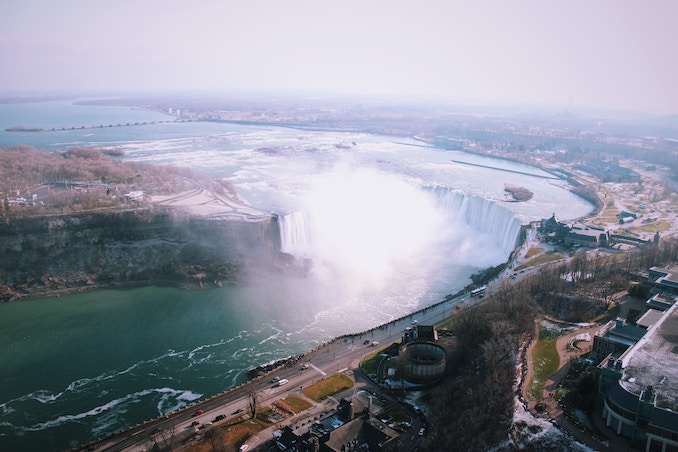 With numerous casinos and gaming venues spread across the province, Ontario ensures casino lovers have plenty of thrilling opportunities to indulge in their favourite pastimes. So, whether you're a high roller or a casual gamer, Ontario's casino scene promises excitement, glamour, and unforgettable memories.
This blog will examine the best things to do in Ontario to give you a fantastic tour of the region's illustrious past, vibrant present, and spectacular scenery.
Rideau Canal
The Rideau Canal, situated adjacent to the iconic Parliament Buildings, is a must-see attraction when visiting the area. As a UNESCO World Heritage Site, this historic waterway is unique in the region's history. Originally constructed as a defence mechanism against a potential war with the USA, the canal has since evolved into a popular destination for boating enthusiasts, creating a stunning connection between the city and Lake Ontario.
The picturesque scenery will enchant visitors to the Rideau Canal and have the opportunity to delve into the area's rich history. Keep the Bytown Museum in mind while you explore the canal since it has a lot of knowledge about the waterway and its significance to the area. This museum is a veritable knowledge mine for history lovers and curious visitors.
Whether navigating the waters on a leisurely boat ride or strolling along the canal's banks, the Rideau Canal uniquely blends natural beauty and historical intrigue. As you admire the stunning views and appreciate the strategic importance of this engineering marvel, take a moment to reflect on its enduring legacy.
Casino Rama Resort
Casino Rama Resort, nestled near Orillia, Ontario, has established itself as the region's epitome of gaming and entertainment. Known for hosting world-class sporting, entertainment, and television events, this prestigious destination has a well-deserved reputation for excellence. Situated a mere 90 minutes from Toronto, Casino Rama Resort provides visitors with an unparalleled entertainment experience, making it a top attraction for tourists exploring Ontario.
The resort boasts an extensive range of amenities, ensuring guests have access to everything they need for an unforgettable stay. Casino Rama Resort caters to gaming enthusiasts with over 2,200 slot machines and 60 gaming tables.
The resort has eight dining establishments, a state-of-the-art entertainment venue with 5,000 seats, and an opulent 300-room all-suite hotel with spa and fitness centre amenities.  Operated by Gateway Casinos & Entertainment Limited, Casino Rama Resort leaves no stone unturned when delivering a first-class experience.
Casino Rama Resort also contributes significantly to Ontario's Online Casinos, attracting countless visitors yearly. Featuring over 2,200 slot machines and a wide variety of table games, Casino Rama is an exciting place for entertainment. The resort's commitment to offering a comprehensive entertainment experience sets it apart from other attractions, making it a must-visit destination for anyone traveling to the area.
Discover the Magic of Niagara Falls
A visit to Ontario is only complete with a stop at Niagara Falls, one of the most well-known natural marvels in the world. The Canadian Horseshoe Falls spans the border with the United States and provides the most breathtaking vista of beautiful waterfalls. Visitors can experience the thundering cascade up close on a Hornblower Niagara Cruise or journey through tunnels behind the falls.
Beyond the falls, the surrounding Niagara region offers picturesque vineyards, award-winning wineries, and charming towns like Niagara-on-the-Lake. Spend a day cycling through lush vineyards, sampling ice wine, or catching a performance at the renowned Shaw Festival Theatre.
Nordik spa-nature
Just outside Ontario and nestled in the picturesque town of Chelsea, Quebec, Nordik Spa-Nature is a haven of relaxation and rejuvenation just a 20-minute drive from Ottawa. As North America's largest spa, this tranquil oasis offers a unique and immersive experience, inviting guests to unwind and leave their daily stress behind.
Upon entering Nordik Spa-Nature, visitors are greeted with many amenities that promote relaxation and well-being. With multiple steam rooms, an assortment of hot and cold pools, a salt-water floating pool, and cozy fire pits, guests have no options to indulge in. Additionally, the spa has various saunas, each providing a distinct atmosphere and experience, catering to every preference.
A visit to Nordik Spa-Nature is only complete with partaking in one of their rejuvenating massage treatments and savouring the delightful food and drink offerings. It's common for guests to spend eight hours at the spa, taking full advantage of the facilities and services available. Whether seeking a solo retreat or a shared experience with friends, Nordik Spa-Nature promises a day of relaxation, self-care, and indulgence, leaving visitors feeling refreshed and revitalized.
Butterfly Conservatory
Situated just 9 kilometres (5.6 miles) north of the majestic Niagara Falls, the 99-acre Butterfly Conservatory offers visitors a magical experience filled with vibrant colours and gentle fluttering wings. The conservatory has a spectacular collection of over 2,000 tropical butterflies from more than 60 distinct species, a 200-seat theatre, a quaint gift store, and a climate-controlled greenhouse. A visit to this enchanting sanctuary promises to awe and serenity as guests are immersed in the captivating world of these delicate creatures.
The centrepiece of the Butterfly Conservatory is the impressive 11,000-square-foot glass dome, housing 180 meters of winding paths through lush foliage and stunning floral displays. Here, visitors can get up close and personal with the butterflies, witnessing their mesmerizing beauty as they flit from flower to flower.