The economy added 150,000 jobs in Canada last month. It was the second month that new jobs exceeded the expectations of Canadian experts. It is necessary to admit that inflation should be taken under control.
One of the ways to do so is to increase unemployment. Economists need to find out how labor market tightness influences wages and prices. Keep reading to learn how inflation and unemployment are linked and understand Canada's current state of employment.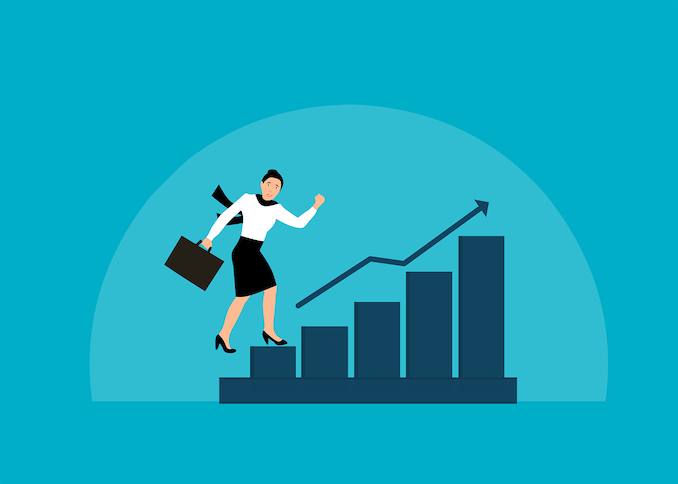 Current State of Employment and Inflation
Nowadays, Canadians see the rising prices of goods and services nationwide. The inflation rate goes up, and the prices are also rising. People start to search for the answer to the question "what is a co-borrower?" but the cost of borrowing has become higher as well. The Bank of Canada increased interest rates by 25 basis points at the beginning of the year.
It might have been done to stop rate hikes from going up in the nearest future, but Canadians already experience a lot of tension. If the bank's predictions are correct and the economy develops the way economists suggest, the policy rate is expected to be at its current level.
It is estimated that over 326,000 jobs have been added in the country since September. The Bank of Canada didn't make such predictions. Such a strong jobs report should make the Bank of Canada feel nervous as the bar for upcoming changes is already high enough.
We can notice that the employment gain is rather high indeed. Many economists and experts agree with this statement. They believe further rate hikes are needless and unnecessary.
How to Restore Price Stability
Inflation affects the prices of services and goods. One of the ways to cool down inflation and decrease prices is to put consumers out of work and lower their spending. In reality, inflation does not always follow this model from the textbooks.
There isn't a simple and quick way to restore price stability in the country. The traditional theory about the connection between inflation and the labor market is currently being challenged.
Pierre Poilievre, the conservative party's leader, has questioned the credibility of the Bank of Canada. He stated that he didn't understand the danger of inflation as it kept on rising last year as he has been concentrated on assisting markets rather than ordinary people.
Thousands of Canadians find the current financial policy rather tightening. It would be great if there was a simple way of restoring price stability, but there isn't any. In order for Canadian consumers to trust and understand the bank and its actions, it's necessary to provide transparency and communication.
A recent labor force survey of job growth in January in several sectors shows gains in educational services, health care and social assistance, utilities, construction, wholesale and retail trade, etc.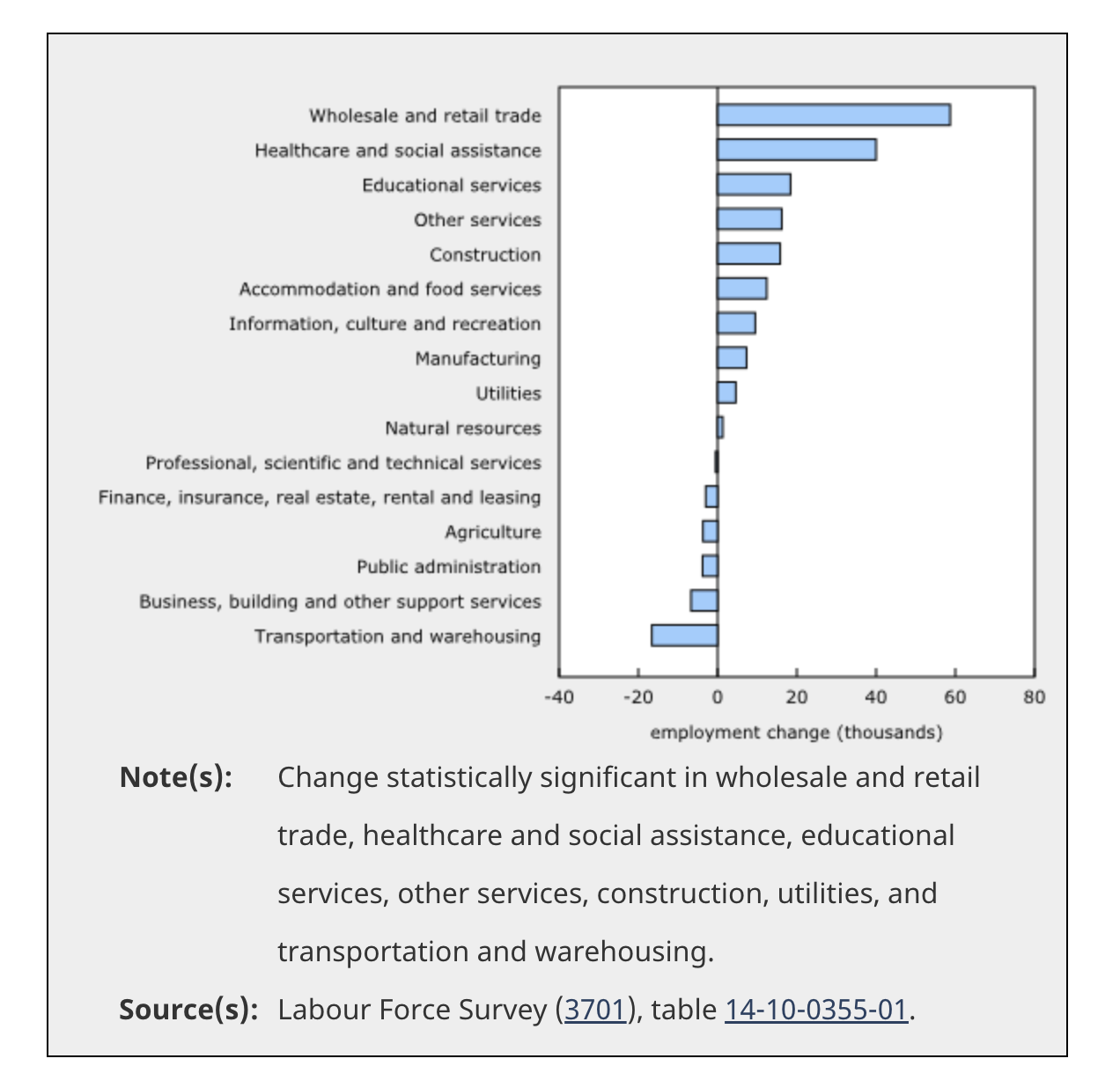 Wholesale and retail trade had an employment change of 58.7 thousand, healthcare and social assistance experienced a change of 40.0 thousand, while educational services had an 18.4 thousand change. Transportation and warehousing had -16.6-thousand employment changes.
Growth of the Labour Market in Canada
Employment in Canada grew much quicker than economists expected it. The Canadian economy already added 150,000 jobs last month. This is 10 times the average estimate, while the unemployment rate is very low and still at 5%. The labor market experienced continuous increases for the past five months straight.
Hence, the predictions about the potential slowdown in the Canadian economy might not come to life. The demand for many workers is booming across the country. In December of 2022, the specialists predicted a gain of 5,000 jobs while recruiters added almost 70,000.
The number of employed Canadians was pushed to almost 20 million since 326,000 jobs were created in September. There are no signs of economic disruption these days, which is definitely a good result.
The Bank of Canada might be forced to make another 0.25-point boost as strong jobs data goes up. More than that, there are plenty of immigrants coming to Canada today. The population experienced quick growth, and the labor force participation rate went up by 0.3 percentage points to 65.7%. Overall, the labor force in Canada increased by 0.7 percent to 153,000.
Tips to Find a Decent Job in Canada
Are you trying to find a well-paid position in Canada? As so many jobs were added last month, the chances of landing a decent job among citizens and residents increased. Here are some tips to help you apply for a job in this country.
Update your resume or CV. This is the main document that is necessary to submit when you apply for a job. It contains data about your employment history, accomplishments, and education. The first thing a recruiter reviews is your resume as well as the cover letter. Hence, you need to ensure these documents include all the relevant information to make a good first impression and explain the reasons you are the right fit for the position.
Conduct your research. It's important to spend some time and review the companies you are willing to apply to. Visit the companies' websites to understand their cultures and better realize what you should mention in your resume.
Utilize social media. Social media can be used to your advantage and can be an excellent tool for networking. Social media can assist you in the job-hunting process.
References. If you want potential employers to learn more about your employment history, you need to have strong references. They can help you in the job searching process in Canada.
Follow up. Demonstrate enthusiasm for the position and follow up after submitting your resume. Show your interest and thank the recruiter for their consideration.
The Bottom Line
In conclusion, over 150,000 new jobs are added to the labor market as Prime Minister Trudeau widens grates for new immigrants. We can notice that the Canadian labor market increased much more quickly than expected.
The unemployment rate is stable at 5%, which is almost a record low. Besides, the country is enjoying fast population growth due to immigration. Research proves that non-permanent residents, such as temporary workers and students, notice outsized job gains.