The time has come for all iGaming operations and gaming suppliers in Ontario, Canada to get in line with the new Alcohol and Gaming Commission of Ontario (AGCO) regulatory standards. 
In order to offer a seamless transition for all companies to comply with the latest regulatory practices, AGCO implemented a transition period to allow iGaming providers to update their standards and practices. Now, this transition period is at an end as of October 31, 2022, and everyone within the industry must adhere to the new standards, or cease operations immediately.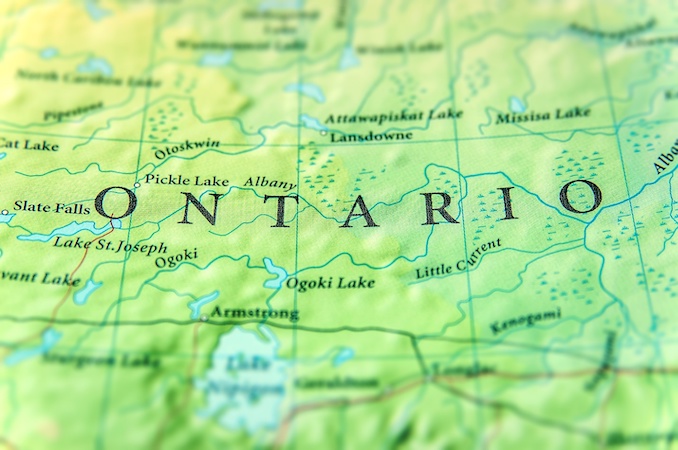 AGCO Standard 1.22
The AGCO in Ontario has been undergoing a series of consultations over the last few months to establish a well-regulated iGaming industry, free from unregulated and illegal activity. The outcome of the audits is the newest addition to Ontario's legal code in the form of the Registrar's Standard of Internet Gaming (Standard 1.22).
The new scheme entails a variety of new policies to better standardize practices and protect players in the province. In order to operate in compliance with the laws and standards, all iGaming operators must first secure registration with AGCO and second, must execute an operating agreement with iGaming Ontario.
Amended Standards for Live Dealer Games
Ontario's Live Dealer gaming market was launched on April 4, 2022, and has been under intense scrutiny by AGCO regulators. These games are conducted by a live dealer that players then connect to via an internet platform. The market has proven to be incredibly popular amongst players in the region and participation in this activity has grown rapidly since its inception.
Unlike traditional iGames, these types of games actually require the dealer to work with various types of gaming equipment. For this reason, AGCO has decided to implement a distinct set of guidelines for Live Dealer Games (Standard 4.08) that will come into full effect on April 4, 2022, in order to give operators enough time to update and certify their gaming equipment to the new standards. 
"The AGCO has determined that amendments to the Registrar's Standards are necessary to address the potential risk related to the use of physical gaming equipment (including, among others, roulette wheels and playing cards) and the risk related to the use of live presenters," regulators say.
Prior to going live, Live Dealer games must also be approved by the registrar or by an independent testing laboratory as per AGCO's certification policy by the April 2023 deadline.
Play It Safe
When it comes to iGaming, it's better to be safe than sorry. Although there are a number of providers currently operating in a grey area until the end of the transition period, there will be no grey area come April of next year. 
According to the newly-established standard, stakeholders currently active in the unregulated Ontarian market will be forced to cease their activities. This action will be implemented in a bid to avoid jeopardizing qualification for licensing and regulation. 
It is therefore advisable for Ontarian gamblers to ensure providers chosen are in fact legally registered. To guarantee this, it would be a worthy exercise for punters to choose their trusted operator from NoDeposit365.ca because all brands listed there are fully licensed and regulated.
Unregulated Gaming in Ontario
Since the launch of Ontario's internet gambling market, regulators have focused on a key goal of moving unregulated operators into compliance with government standards and into the regulated gaming sphere. 
In September 2021, AGCO started accepting applications for unregulated iGaming operators to voluntarily join the Ontario internet gaming market under the Gaming Control Act of 1992 (GCA) in advance of the launch on April 4, 2022. While early registration was not strictly mandatory, any providers who failed to submit an application by the deadline would risk having their applications denied outright at the time of submission. 
Any iGaming providers or gaming suppliers that fail to comply with these new regulations at the end of the transition period will face legal action under the GCA in accordance with its policies and with the new regulatory standards. 
Ending the Transition
So with the New Standard 1.22 coming into effect on October 31, 2022, all iGaming operators, sports betting, and casino games of any kind now have until April of next year to get in line with Ontario's new regulations. 
Gaming suppliers and proprietors of Live Dealer games must also ensure their policies, equipment, and standards comply with the new laws prior to the deadline. Unregulated companies must also cease operations at that time as well as discontinue any agreements or relationships with unregulated providers.
As of September 2022, Entain's Sports Interaction brand and Pinnacle's low-margin sportsbook obtained a legal Ontario license and made the transition from grey to white.
The goal of the transition period was to limit interruptions to Ontario customers during the massive regulatory overhaul. While it may mean a lot of paperwork for companies, the player protections it offers will definitely benefit Ontario in the long run.