Basement flood cleanup calls are typically the result of a burst pipe, a sump pump failure, leaks, or a simple accident. But after a few weeks of consistent rainfall throughout the city, the number of calls for water damage restoration in Toronto has increased due to the wetter weather.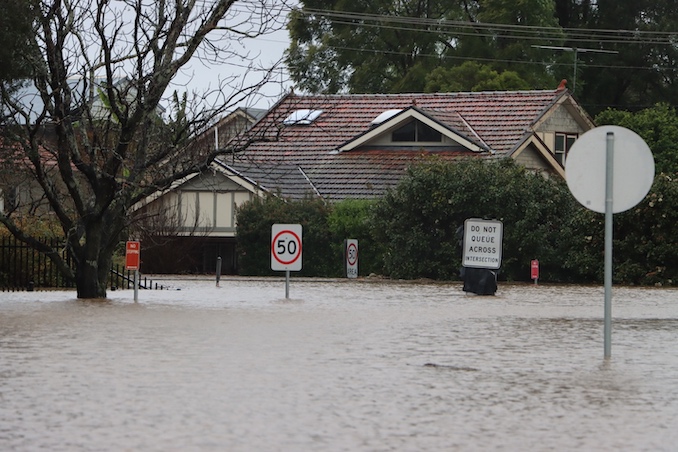 Unfortunately, weather-induced flooding is not expected to decline in the future.  According to reports from the Insurance Bureau of Canada, approximately 20% of Canadian homes, around 2.2 million properties, are at risk for flood damage. With more stormy weather forecasted, property owners' best defence against basement flooding is to be prepared with an effective response to water damage in the Greater Toronto Area. 
What Causes Basement Flooding?
When triggered by the weather, basement flooding in the Greater Toronto Area is typically the result of excess rainwater that has nowhere to go, so it seeps through cracks in the wall or a house's foundation. Flooding the basement is also often caused by sewage backups when the local sewage pipes are so overwhelmed with the amount of water from heavy rain or melting snow that it forces the floodwater to move backwards into the basement through floor drains. 
How Flooding Affects Your Property
In just 24 to 48 hours of flooding or water damage in the home, damage begins to set in. Floodwater will quickly ruin construction materials causing drywall to bubble, tiles to lift, and drywall to warp. If a basement flood cleanup doesn't begin urgently, secondary water damage will promptly ensue in the form of electrical damage, wood rot, and mold outbreaks, with even more significant implications for your property and belongings. 
Though basement flooding is scary, it can be managed with professional support from reliable and certified restoration companies in the Greater Toronto Area. 
Tips for Preventing Flooding 
Ideally, it's in the best interest of a property owner to prevent water damage and basement flooding. There are factors that make a basement more or less vulnerable to flooding. An Intact Centre report found that ground-level windows increased the likelihood of residential flooding. The same study also found that the risk of repeat flooding increased if the property didn't slope to direct water away from the foundation. 
As inclement weather becomes more of a norm around the Greater Toronto Area, there are a few preventative measures you can leverage to protect your home. The first is to waterproof your home, sealing cracks, holes, and ground-level windows that grant storm runoff access to your home. The second is to move your gutter's downspout more than two meters away from your foundation. It also helps to install a sump pump. While this won't prevent water damage or basement flooding altogether, a sump pump will automatically remove floodwater, minimizing the extent of damage as you await basement flood cleanup from the professionals.
The Best Water Damage Restoration Response
When water damage cannot be prevented, it helps to know the most effective way to go about basement flood cleanup. Homeowners are sometimes tempted to approach basement flood cleanup on their own to rid their property of the water, but this can be incredibly dangerous without the proper training or equipment.
Stormwater is usually contaminated with chemicals and bacteria like E.Coli. Mixing with sewage runoff and other contaminants. If the weather is expected to be stormy and your property is prone to basement flooding, unplug electronics and move valuables to a higher level. After the flooding stops, immediately contact a reputable service provider for water damage restoration in Toronto and keep out of the affected area. Restoration companies will use high-power fans and pumps to dry all the water and remove all damaged materials, to prevent long-term damage or mold in your home. 
If your basement floods, don't delay. Get the most effective water damage cleanup and restoration by responding quickly with a call to your local restoration company.