Soon your best friend's wedding is coming up, and now it's time to come up with some brilliant ideas for the bachelorette party. If it's not necessarily going to be the classic wild bachelorette party where alcohol is the main focus, but an unforgettable event, there are of course still some great ideas. Which will ensure that the best friend is surprised with a stylish bachelorette party. A rule that says that it must necessarily be loud and crazy on a bachelorette party, there is of course not. There are completely different ideas that will make for an unforgettable experience. For example, you can also visit Crypto Casinos during the "pre-glow" for a great evening. Such a visit guarantees not only a lot of variety and fun, but also a lot of thrills. A bachelorette party of the quite special kind is rung in so.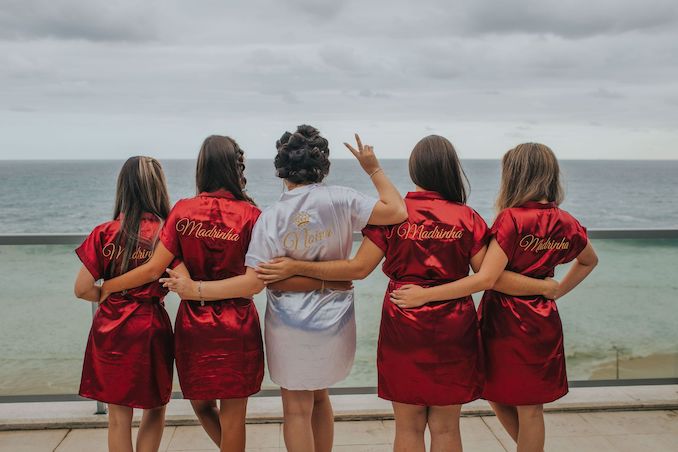 Idea No. 1 for the bachelorette party in Toronto
Not every bride-to-be is excited about the typical "girls events". Some brides-to-be may even love it a little more wicked. When the smell of whiskey, beer and the click and clack of slots can be heard, she's finally fully in her element. Nothing could be easier, because Toronto in particular has really super brilliant casinos to offer.
However, if you prefer to spend such a casino evening at home, you'll have to put in a little more effort than simply whisking the bride-to-be away to a first-class casino, but of course it's still possible. First of all, a certain atmosphere must be created. So you should decorate the selected room accordingly, so that a great casino impression is created immediately.  
The appropriate games such as poker, blackjack and maybe even roulette should of course not be missing. For the associated drinks should be provided of course. A few suitable snacks and appetizers round off the whole. Especially with a casino evening, which takes place at home, it offers itself to let the guests play for small tasks and stakes on the wedding. How the casino party is ultimately designed depends primarily on personal taste.
Idea No. 2: Elegant Bridesmaid Dinner
Such a dinner is becoming increasingly popular among brides-to-be. The beauty of it, however, is above all that it can be implemented easily and very flexibly. The focus of this dinner is, of course, that it may well be a somewhat fancy event. It's very simple, uncomplicated and yet very personal. These are the possible ideas: An ingenious idea is to take the bride to a Dine & Crime.
The bride will be surprised with an exciting Wine Tasting. Only the best wines will then be found at the wedding reception. Of course, such a tasting can also be arranged with all other drinks. But it is also very funny to become a restaurant tester by simply testing different delivery services. It quickly turns out who delivers the best pizza, or you find out which service offers the sweetest pizza delivery in Toronto.
Of course, the dinner flair should always be casual and stylish at the same time. To achieve that, it doesn't take much, a few fresh flowers, a nice tablecloth, pretty china and of course lots of candles are the ingredients for a perfect ambiance. However, a certain dress code, although not excessive, should be prescribed.
Idea No. 3: Cocktail party
Why not whisk the bride away to a lovely cocktail party. Toronto offers an enormous variety of options here. However, some brides don't really want to party in public. But that doesn't mean at all that you have to do without such a cocktail party, because you can organize such an event perfectly well at home.
If you can't fall back on the professionals in Toronto because the bride simply can't be inspired to go out, you should find out in advance what the bride particularly likes. So you can then organize a great cocktail party yourself in the garden at home. Here, of course, the lounge music should not be missing to realize a perfect ambience. Such a cocktail party becomes very exciting and fun when you start to create your own cocktails. The bride-to-be then determines the winner.
Just such a cocktail party, whether at home or yet away in Toronto, invites in any case to plan here also photo shoots. You can be absolutely sure that with every cocktail the pictures will be funnier and you will have really unforgettable moments captured here forever.
Idea No. 4: Visit the Entertainment District
Some brides, of course, want to party hard with their girls. What would be better than a tour through the "Entertainment District". After all, this is where Toronto's nightlife is at its best, and it's no coincidence that this district is one of the liveliest in the world. If the bride-to-be especially loves draft beer, then a visit to Bar Hop on King Street is an absolute must on the tour at bachelorette party. At Fifth Social Club on Richmond Street, the entire bachelorette party club can finally show what they can do on the dance floor. If the girls from the bachelorette party have already partied hard and maybe need a little break, a visit to Second City Toronto on Mercer Street is highly recommended, because here the whole troupe can be entertained a bit by improv theater and sketch comedy.
Idea No. 5: A relaxing event at the CN Tower
While some brides-to-be prefer to let it rip, there are definitely brides who just want to spend a great and, above all, classy evening with their best girlfriends. Here you want to reminisce, talk about the challenges of the upcoming wedding and perhaps dare the first glimpses into the future.
What better way to do this than a visit to Toronto's landmark, the CN Tower. During dinner, you can enjoy a unique panoramic view in the 360-degree restaurant here. So what could be a better place to let your mind wander and your soul soothe than this one.