Toronto is a great city for vegans. Search the web for vegan or vegetarian restaurants in the city and you'll find at least 20 decent options. The upscale Rosalinda Restaurant serves "elevated vegan cuisine including tacos, burgers, bowls, and plates," Buddha's Vegan Restaurant is home to "popular Chinese dishes made with mock meats," and YamChops, is described as a "laid-back take-out spot with cold-pressed juices and vegan dishes inspired by meat-centric classics" – to name just three. It wasn't always this easy for non-meat eaters to find exceptional cuisine in Toronto, but vegan options across Canada are now numerous and the country is ahead of the pack… even when compared to our neighbour south of the border. By some estimates, there are anywhere from 8 to 900,000 vegans in Canada, and as many as two and a half million vegetarians, a trend that began a while back but has been supercharged as the pandemic gave folks plenty of time to think about their health and dietary choices. All the places cited at the start of this article – to one degree or another – take advantage of meat substitutes or mock meat to enhance their menus. There are, of course, places where you can munch on good old-fashioned vegetables alone, but increasingly people are coming to enjoy that addition of flavour that comes with meat substitutes.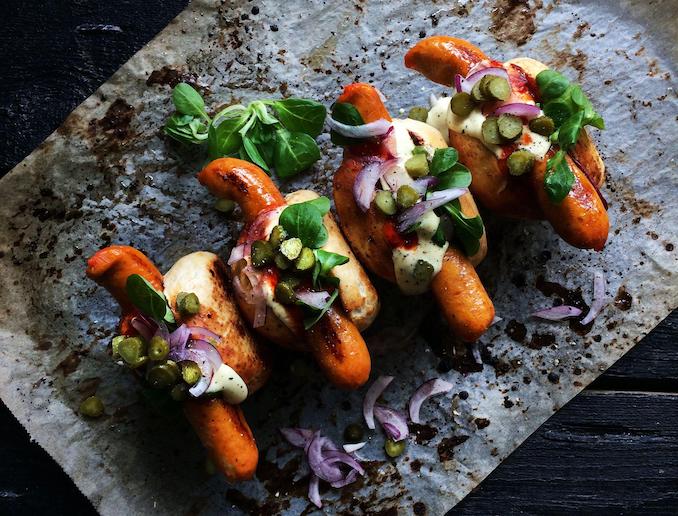 There's been some debate, however, over the nutritional quality of meat substitutes. Also, until recently it would be fair to say that many of the substitutes tasted like meat but certainly not to the degree where you could fool anyone. But plant-based meat has taken a huge leap forward thanks to tech startups and entrepreneurs. Most everyone's heard about the famous vegan 'bleeding burgers,' but when consumers begin to get a taste of what's about to hit the market, those offerings will pale by comparison. We're talking about what's being termed 'alternative' or 'new meat,' some of which is printed using a 3D printer so that layers of texture and flavours can be laid down to create a product that's the closest humankind has come to replicating animal flesh. London celebrity chef Marco Pierre White, a man not known for his hatred of cooked animal protein, is among those championing 'new meat.' White hosted an 'alt meat' taste event covered by The Guardian in late 2021 and the invitees were effusive. "I judge on taste, texture and appearance – I've had so many bland and dull plant products," noted chef and barbecue expert Ben Bartlett. "Then suddenly this came along and I was marking them 9s and 10s." Nines and tens are pretty darn high scores for meat that's 100% plant-based. Among the main reasons these new high-tech iterations of substitute meat products are winning taste buds is that they are being created by teams of people that include vegans and vegetarians, but also butchers, chefs, and barbecue experts. These firms are aiming for the masses – most of whom like the taste of meat, and 'new meat' companies are giving people what they want.  
The expanding waistlines of North America are not completely attributable to the consumption of meat, but the amount of meat we North Americans eat isn't helping. Increasingly, folks are becoming aware of health issues associated with eating animals, including high cholesterol and a host of other conditions. When it comes to some processed meats, some experts have gone as far as to declare them probable or possible carcinogens. And then there's the bigger picture. Looking past one's own health, there's the health of the planet… a planet that by some estimates is scheduled to be home to 9 or perhaps even 10 billion people within a couple of decades. Anyone who's even taken a cursory look at the meat industry will quickly realize that the word "unsustainable" hardly does the situation justice. It may be possible to sustainably raise animals for food on a very small scale, such as occurred back in the early days of this nation when a farmer might have a few cows, goats, and some chickens, but to get meat down to the cheap prices it sells for today, factory farming is pretty much the only way to get there. The destructiveness and pollution caused by the mass raising and processing of animals for food are shocking. And conscientious Canadians, not only but especially younger people, are increasingly no longer willing to turn a blind eye.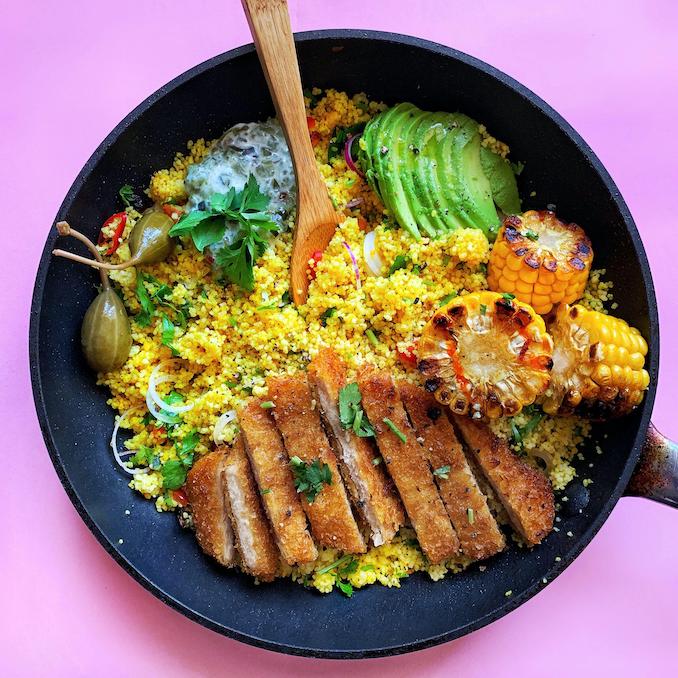 Climate change is an accepted fact by most, and a good percentage of its cause is the food industry…specifically the meat industry. The amount of feed that must be grown to feed the animals that become food is astounding, and you can find all sorts of almost unbelievable statistics online claiming it takes (insert-huge-number) amount of water and other resources to bring, say, 1 lb. of beef to the table. But even if those sources are exaggerations, it's easy to see how the industry isn't efficient by any stretch of the imagination. Should we insist on continuing our current trajectory with a couple extra billion people added into the mix, we're possibly looking at the potential of a rather dystopian future. Both vegans and meat lovers should welcome the arrival of high-tech alternative plant-based meat. To use some clichés, 'alt-meat' is bringing us the best of both worlds and letting us have our cake and eat it, too.