Canadians love their sports! While hockey has the largest following by far and wide, the NFL still has a significant fan-base in Canada. Having the option to bet on your favorite players and teams makes things that much more exciting and puts something concrete on the table, thus making the outcome of the match even more meaningful to your personal life.
Now that we've established the game's popularity in Canada, there is but one question to answer: of all the choices, why NFL and what makes Canadians so stoked about it? Let's find out!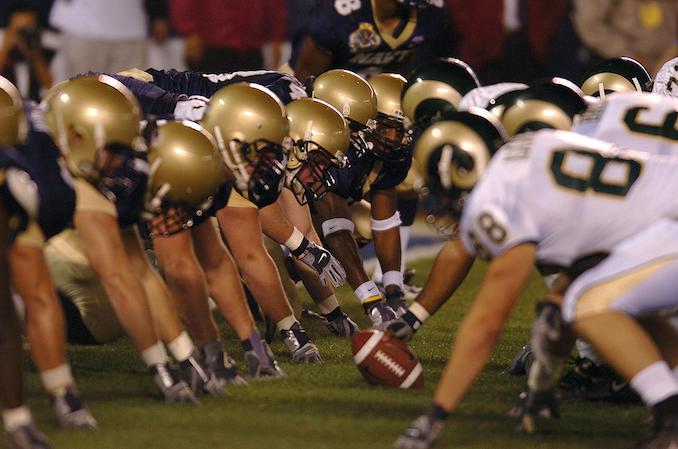 Betting sites: a healthy dose of competition
Ever since sports betting became legal in Canada, various NFL and other sports betting sites have been spreading like wildfire. Although you still have to discerning about which ones deserve your trust and which ones don't, you certainly won't be running out of options to choose from. After all, a healthy dose of competition has never hurt anyone – in fact, it keeps the operators on their toes to put their customers first. On top of it all, the independent reviewers regularly update their recommendations and top X lists to keep you in the loop without much effort on your end. Their recommendations boil down to factors like payment methods supported, customer support response times, number of games offered, etc.
No legal obstacles in your way
Spring 2021 was an important month for Canadian sports betting enthusiasts. Since the passing of C-218, every Canadian province now has the legal framework necessary to regulate sports betting activities in that region and tax them appropriately. This means great things for the end-customer regarding the products on offer; take your pick from a myriad of provincial lotteries and other sports betting and NFL products. Come April 2022 and we will see Ontario removing the last legal barrier to entry and invite a slew of commercial operators to enter the market.
In-depth TV coverage
Given the widespread popularity of NFL in Canada, there's no wonder that several TV channels have jumped on the hype train themselves, providing in-depth coverage of live events. Since Canada is so close to the US and there are no language barriers, the selection of TV channels grows even larger if you're willing to look beyond the local broadcasts. And it's by no means limited to TV either; nowadays, opening your favorite streaming network is a walk in the park, so you can enjoy this type of content from anywhere and on any device. At the end of the day, if you're doing any sort of live NFL betting, tuning in to watch these sports events as they unfold can be pivotal to your strategy.
Diversity of betting
Speaking of betting types, in Canada, not only can you choose from a wide array of different NFL leagues, you can also be very specific in regard to what kind of bet you'd like to make. That way, you can take advantage of your prior experience and any NFL insights you might have to spot a hidden gem as it appears. In fact, it's not uncommon to see tens of not hundreds of NFL betting options at your disposal at any given time, and the odds are updated in real-time.
NFL is a dynamic sport
Given the intricate dynamics you can only see in the NFL, it's no wonder why many consider it to be one of the most exciting sports in existence. What an observer sees on the outside is a player's execution of a move, but only the experts realize the true nature of planning that takes place internally before a player even lifts a finger. This makes the games even more exciting for those who possess in-depth knowledge of the game, and thanks to sports betting, anyone who's of legal age has the option to transform this knowledge into cold, hard cash.
No shortage of Canadian NFL content
It's no secret that Canadians are patriotic to the bone. When given a choice between local content and the one created abroad, there's no debating which one of these is going to receive preferential treatment. As luck would have it, there's absolutely no shortage of Canadian NFL content and you could spend an eternity watching it all. From live events and all the way to post-event commentary and analysis debates, Canadians realize that NFL is an art and a science. Moreover, many Canadian names have played a pivotal role in this sport, which makes it even more motivating to follow them along on their journey and cheer in their support. Once you've identified your personal favorites, showing your love and appreciation in the form of a bet goes along with the experience.
Conclusion
The points discussed above have hopefully given you some insights into why NFL has conquered the Canadian hearts and why NFL betting has reached record heights. So who are your favorite NFL players and teams? Be sure to let us know.