Once the holiday season is finally over, we all start returning to our previous pace of life. But although the joyously hectic days of Christmas have passed, that doesn't mean that our celebration-planning and present-buying duties are all behind us! There are still some special dates ahead – the 14th of February, for example, is just around the corner. So it's always worth keeping an eye out for gift ideas that you can buy for your loved ones in Canada. Toronto is a one-of-a-kind city – and that doesn't just apply to its people and local attractions, it applies to its shops and businesses too. And if you're looking for unique personalized gifts that work for almost any occasion, we've got some great ideas to help you out!
1. A Personalized Star Map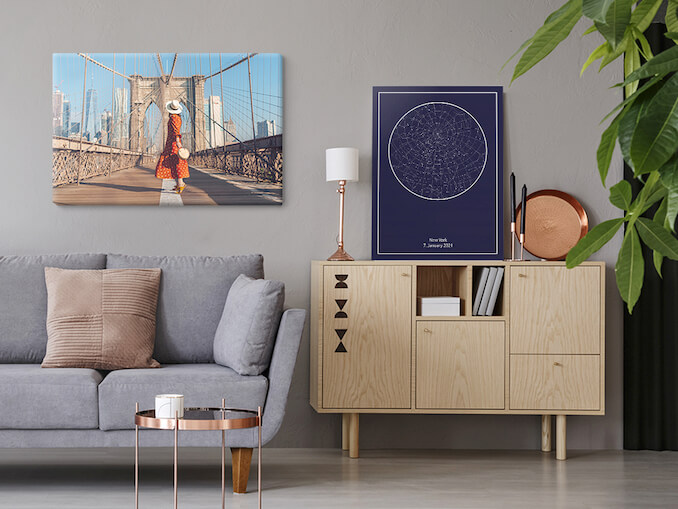 One present idea that's perfect for really special occasions is a personalized star map. Life-changing events like weddings, graduations, and childbirth can make anyone feel as if the stars have aligned perfectly for one day. And a personalized star map lets you print that exact alignment of the night sky as a beautiful wall art feature! To create your custom star map, all you have to do is enter the date, time, and location of your big moment, and that unique configuration of the stars is calculated right in front of your eyes. With nine gorgeous background colors to choose from, you're sure to find one that complements any home decor style.
2. Canvas Prints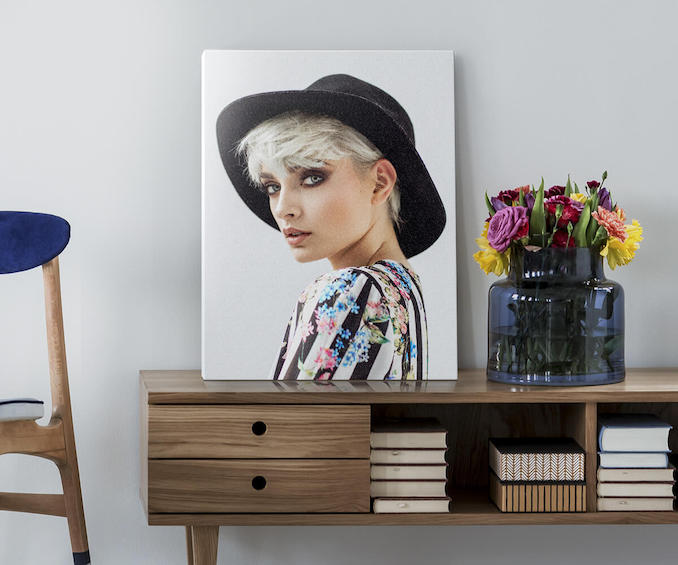 A canvas print is an inexpensive gift that makes a big impact – these wall decor solutions are classic and timeless, making them a great fit for a wide range of interior design schemes. If you have a loved one or friend who'll be celebrating a big event in the coming months, a canvas is a great way to show them how much they mean to you.
You can upload any photo or picture you like – no need to even leave home. Choose a reputable provider and your image will be printed on top-quality canvas and dispatched in no time (within as little as 24 hours). We think the best canvas prints Canada has to offer are sold by BestCanvas.ca. Their prices start from $5 and come with a lowest-price guarantee for Canada. You can expect a premium canvas print made with solvent-free HP latex inks, with the canvas fabric stretched by hand over a handcrafted pine stretcher frame. And a variety of great customization options are available on the website.
3. Custom Photo Blanket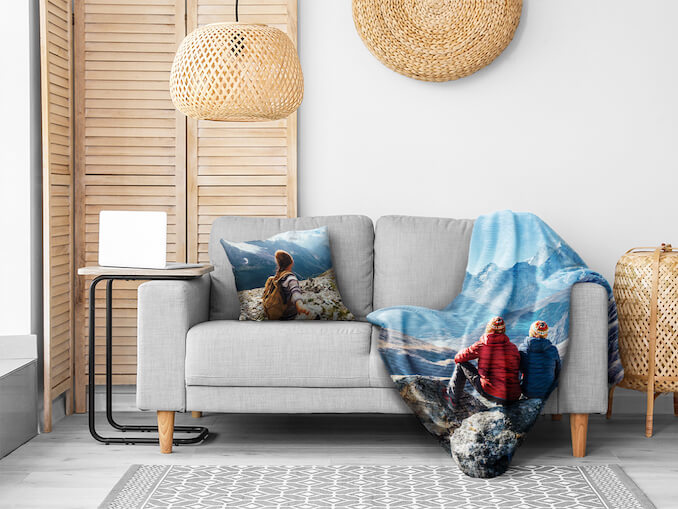 Another idea that's perfect for showing how much you care is a photo blanket. A warm and cuddly blanket is essential in any home, whether in Toronto or further afield – it's a must-have item for cold winter evenings. But a custom blanket made with a personal photo is a truly unique lifestyle companion that makes a perfect touching gift. And you can get your blanket delivered direct to your home by BestCanvas.ca. Their photo blanket is available in either a fleece or a premium plush format, and comes printed with a superb reproduction of your chosen photo or picture. This is a gift that will let the people you love get literally wrapped up in memories!
4. A Personalized Photo Puzzle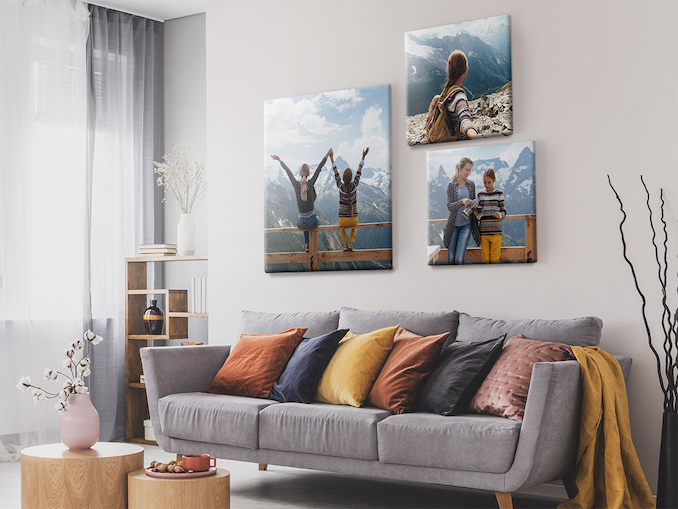 A custom jigsaw puzzle is another innovative way to relive your favorite photo memories. At BestCanvas.ca you can order 110-piece custom puzzles made from high-quality glossy cardboard and printed using cutting-edge technologies. The perfect shared activity to bring family and friends together, a custom photo puzzle makes a fantastic gift for people of all ages. It's an inexpensive gift solution that guarantees hours of quality time with your loved ones.
Giving a personalized gift can strengthen your connection with the recipient, reinforcing your unique bonds with the people who mean the most to you. BestCanvas.ca offers a wide range of personalized gift ideas for Canada, all at the best prices and with super-fast delivery times. So if you're stuck for what to buy for those big upcoming celebrations, a visit to BestCanvas.ca is the ideal place to start.