As the statistics for STIs continue to climb in Canada, it's essential to stay on top of your sexual health. For individuals without a monogamous partner, getting tested every three months is important – especially if you have more than one sexual partner. You don't need a referral for sexual health clinics, and OHIP covers most services.
For those concerned about potential HIV exposure, there are medications that can lower the risk of transmission. PrEP medications are daily medications that can lessen the chance of contracting HIV by nearly 99% (when taken properly).  A negative HIV test is required for individuals wanting to start PrEP medications, protecting people from contracting the virus. If you're an at-risk individual, talk to a medical professional about your concerns. Ask your health care provider about how to take this medication and the side effects of PrEP. It may give you the peace of mind you need while still being proactive about your health.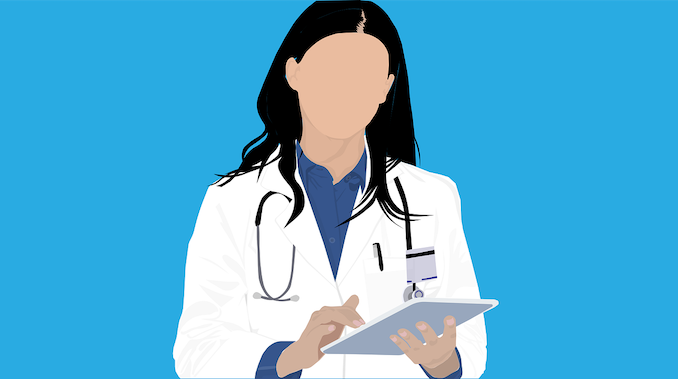 If you're trying to find a walk-in clinic for STD testing in Toronto, contact the following locations:
Birth Control and Sexual Health Centre
This clinic is located at 96 Lawrence Ave. W., Suite 403. They operate from Monday to Friday by appointment only. This facility does offer complete STI panels, including anonymous HIV testing (including rapid HIV tests). 
Crossways Clinic
This sexual health clinic is at 2340 Dundas St. W. They offer services from Monday to Thursday, by appointment only. They do not require a referral for access, encouraging anyone needing services to contact the office, and there is no fee for testing and treatment of STIs. This clinic offers testing and treatment for STIs, family planning services, birth control counseling, pregnancy tests, and rapid HIV testing for qualified individuals.
Hassle-Free Clinic
Located at 66 Gerrard Street East (2nd Floor), the Hassle-Free Clinic offers a wide variety of services to help. They currently operate on Monday and Saturday, with appointments available Monday to Thursday. This community-based clinic works to provide medical and counselling services in all areas of sexual health and wellbeing. They are the largest anonymous HIV test site in Canada, and believe in delivering quality service in a non-judgmental and supportive way. This clinic also does pregnancy testing, abortion referrals, women's sexual and reproductive health, and testing of STIs.
Scarborough Sexual Health Clinic
This centre is located at the Scarborough Civic Centre, at 160 Borough Drive, in Toronto. They currently offer services Monday through Thursday, by appointment only. This facility presently provides:
Free STI testing and treatment.
Rapid HIV testing.
IUD sales and insertion.
Pregnancy testing.
Condoms on site.
Those needing services must contact the office to book an appointment.
Most Walk-In Clinics or Telehealth Services
While the above clinics specialize in sexual health and wellbeing, it's essential to know that most walk-in clinics, telehealth services, and family physicians can complete STI testing, treatment, and counselling. Likewise, most facilities can provide HIV testing (although it may not be rapid). Walk-in clinics can perform pregnancy tests and birth control prescriptions, although they may need to fill at a pharmacy (at typical cost). If contraceptive costs are prohibitive, ask the doctor about lower-cost options (or free samples).
Ending the Stigma of STIs
Some STIs are reportable to the health department. Reporting the STI doesn't influence you but is required to monitor and track transmission rates within the province. If positive, the health department will contact you and ask for a list of partners in the last three to six months (depending on the STI). You are required to disclose this information to the health department. You are also required to notify any partners within that time frame of your health status or have the health department anonymously report it on your behalf.
STI Diagnosis is Not the End of the World
Most STIs are treatable with prescription medication. Some STIs (like HPV, HIV, and herpes) have no cure. The majority of HPV infections will clear on their own within two years of contracting the virus. Herpes and HIV are life-long but are managed through medications.
Being diagnosed with an STI is not the end of the world (despite it feeling embarrassing and scary). Your STI diagnosis does not define you, nor does it make you unlovable or unable to have happy, healthy relationships in the future. Talk to your healthcare provider about the mental stigma attached to your diagnosis or how to approach your partner to disclose the STI.