Queue is the shy, bookish librarian who tiptoes her way through life trying to make everyone as happy. She's a gentle soul, quiet and unobtrusive yet cuddly and sociable. With her gorgeous eyes and luxurious coat, Queue is as beautiful and graceful as she is loyal and loving.
Her ideal day? Giving out her quiet, gentle cuddles to those she trusts, while always making sure there's a window nearby from which she can watch all the comings and goings about town. She's not much of a party animal, preferring instead the warm snuggly nap in your lap or that perfect sunspot on the quilt.
Queue can also be a little shy. She's not cold or standoffish, but like most cats, a little unsure of things at first. She'll need some time to warm up to strangers and new environments before her cuddle-loving self comes out!
Queue is looking for a home that's as quiet and calm as she is. Because of her gentle, delicate nature, she probably wouldn't appreciate being handled by young children. Fast-paced and noisy environments would be a lot for her to handle. She's her own cat. She decides when to be affectionate and when it's nap time! Her dream home? Think of like, a quiet & cozy Homesense or Chapters during school hours. A calm, cozy spot where her sensitive nature will be respected by some loving humans who love the cuddles as much as she does.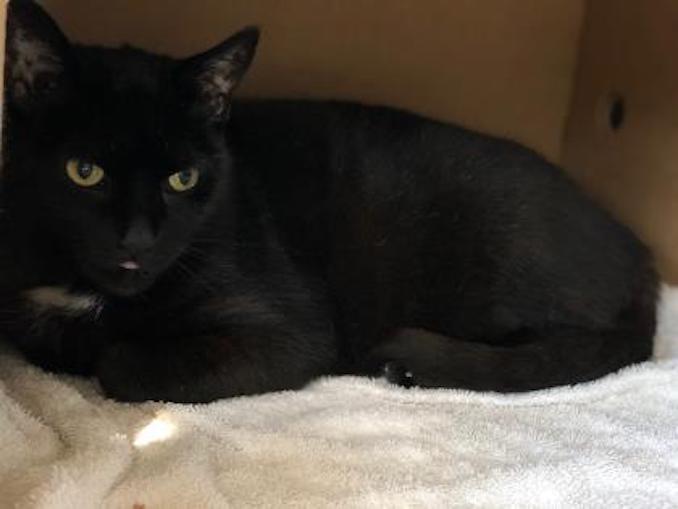 Queue
Age: 6 years 5 months
Sex: Female
Size: Medium
Colour: Black/White
Spayed/Neutered: Yes
Declawed: No
In order to ensure a smooth and successful adoption, please remember to check all the basic requirements for adopting before coming in to the shelter.
About this column:
Each week we feature animals available for adoption from local shelters in the Toronto area with the hopes that our readers will assist in finding good homes for them. If you, or someone you know, has the resources to take care of one of these animals, please do get in touch with the appropriate shelter via the links provided.