Name: SÄYE SKYE
Genre: Electronic Rap /Alternative / Trans Rap
Founded: 2010
# of Albums: working on 1st EP
Latest Release: "TNE"
Latest Video
Bio
SÄYE SKYE is a transgender Iranian rap artist and LGBTQ rights activist at the forefront of a new hip-hop movement that has its basis in social consciousness.
With astonishing originality, his experimental raps challenge deep-rooted stereotypes of misogyny, discrimination, and queer-phobia. Since age 13, he has been crafting songs and poems that resonate deeply with people, using music as a platform for communicating truth. Säye Skye's work is distinguished by both its mystery and infectious energy. Using the poetic language of Farsi, each song elicits an instant audience connection through its passion and pulse. From its unpredictable flow and hypnotic rhythms to its evocative lyrics, SÄYE SKYE'S work invites listeners to question their current state of being.
SÄYE SKYE is the first person in Iran's history to dare sing about the LGBTQ community, their existence and their protracted struggle for freedom. In 2009, he recorded and released his first single in Iran, Säye Yek Zane Irani (Shadow of an Iranian Woman). As a queer artist, he was consequently put at great risk for singing and advocating for LGBTQ rights through his music. In 2010, SÄYE SKYE was forced to leave his home and seek asylum in Turkey, where he was granted refugee status, and moved thereafter to Toronto in March 2011.
SÄYE SKYE is currently collaborating with acclaimed German producers and singers on the release of his first EP.
Latest Single:
"TNE"
Favourite Restaurant:
Banu
Favourite band as a teenager:
Black Eyed Peas
Favourite band now:
The XX
Guilty Pleasure Song:
No Limit by A$AP Rocky & Cardi B
Live Show Ritual:
pacing, reciting, eating candy.
Favourite local artist:
Drake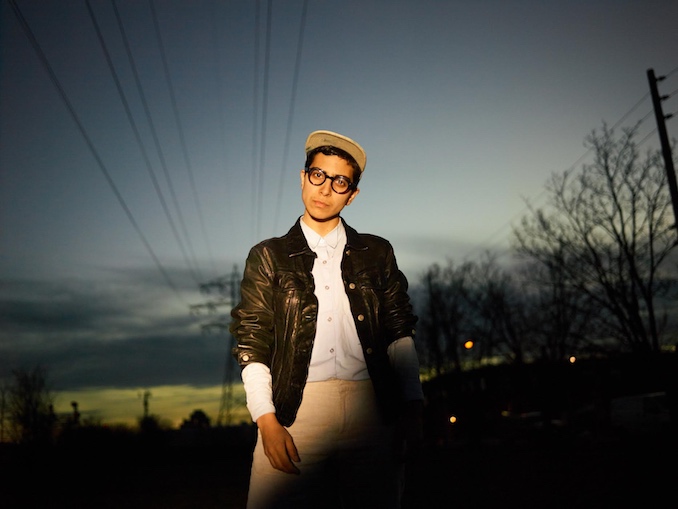 Sneaky Dees nachos, pasta from Terroni or a superfood salad from Fresh?
Terroni.
Queen or College St?
Queen.
Trinity Bellwoods or Highpark, Riverdale or Kew Gardens?
Bellwoods
EP or LP?
EP
Early bird or night owl?
Night Owl
Road or studio?
Studio, on the road.
Swiss Chalet or Roti?
Neither
Where can we follow you?
sayeskye.com | Youtube | Spotify
IG: @sayeskye
FB: @sayeskye
Any shows or albums coming up?
1) SÄYE SKYE @ 6 Degrees TO
Tue, Sep 25 @ 8:00PM — 9:00PM
The Great Hall, 1087 Queen Street West , Toronto
https://www.6degreesto.com/