The Canadian National Exhibition (CNE) is just around the corner! Every year this massive celebration touches down in a flurry of fast-paced action. In the spirit of the excitement, we've collected three of the best things to do at this year's festival: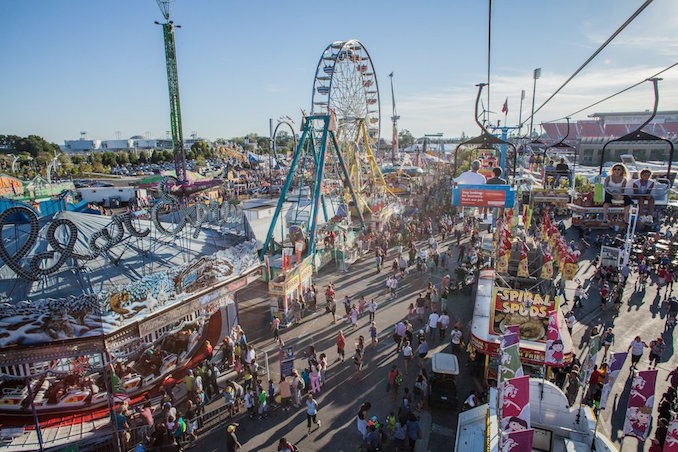 1) Block party. The board of governors for Exhibition place has locked out skilled local Toronto workers and refused to negotiate a contract with them until after the CNE. IATSE 58 has offered negotiation and been refused, and even offered binding arbitration and been refused with no explanation. The board of governors – chaired by Ward 6 Councillor Mark Grimes – is directly undermining jobs in Toronto. So IATSE 58 is picketing the event – and that's a great opportunity to have some fun outdoors while showing your solidarity! Grab a sign, put on your sunscreen, and march with the union to show your support!
2) Mayor's dress up. John Tory has refused to comment on this issue, even though it's a dispute that hits at the heart of his turf as Mayor of Toronto. Further, the use of unknown and unskilled labour puts every CNE attendee at risk – and for what? So do John Tory's job for him and look out for Toronto's citizens and workers: click here to sign the petition telling John Tory to do his job.
3) Social media shuffle. Are you on Twitter or Facebook? Let the Ex know that you won't cross a picket line! We're all just trying to have a good time at a big festival – that's what the Ex is all about. It's not their fault that the board of governors are taking risks and attacking Toronto workers. But they need to know you're worried about the Ex this year, so why not leave them a quick note on your favourite social media platform asking them why the board of governors is refusing to sign a contract with the local workers who have built the CNE every year for the past century?
I love a good party, and nobody knows how to party like skilled events workers, so I'm keen to catch that block party on the picket line. Looking forward to seeing you all there!