The 28th edition of SummerWorks kicks off August 9 and as one of Canada's most vital launching pads for new performance works we know it's the perfect festival for discovery. For 11 days, the Festival takes over multiple venues with more than 400 artists from Canada and across the globe. This year's programming focuses around the concepts of reframing and possibility.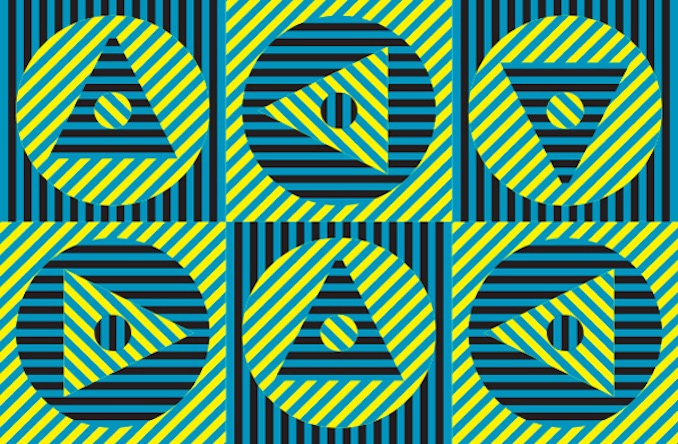 Programs are presented in two streams: SummerWorks Presentations are fully developed works while SummerWorks Lab is a place for exploration, experimentation and process.
SummerWorks (August 9 to 19) offers a sliding scale ticket model allowing audiences to increase their support of the Festival artists while being financial accessible. Pay What You Decide, single tickets can be purchased for $15, $25 $35 (all seats are general admission), and some events are free or by donation.  Full details and line up can be found on their website.
Here are some of the programs that have already caught our attention:
And You'll Never Believe What Happens Next: After being rejected from a job at BuzzFeed, master storyteller Graham Isador (Vice) offers an inside scoop on how media shapes our tastes and views in his newest solo venture. This play takes four stories he pitched – three were rejected – and examines why one, in theory was 'a good story', and the others not. Stories are all true.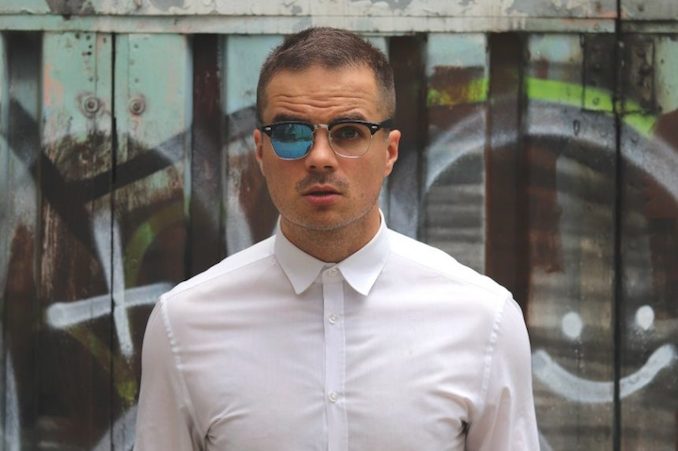 Winners and Losers: An all-female cast reinterprets Marcus Youseef and James Long's award-winning play in this contemporary look at sisterhood, female behaviour and systemic racism.
Body So Fluorescent: performer Amanda Cordner portrays two friends trying to retrace their steps from the night before, shifting from self to alter-ego, and asking us to consider difficult questions around blackness and relational oppressions.
A Girl Lives Alone: festival alumna Jessica Moss returns in this Hitchcock-esque comedy and murder mystery mashup about death, fear, and how well you really know your neighbours.
B SIDE: created and performed by Molly Johnson and Meredith Thompson. Traversing a Queen Street lane way, two performers and an audience work to colour outside the lines of their surroundings, highlighting our unseen sides.
Lost Together: audience is invited to share a story about something you've lost. Throughout the conversation, Shira Leuchter and Michaela Washburn will work together to remagine and recreate that lost thing for you. the objects they create will become part of an ever-evolving exhibition, remixing us that loss doesn't have to be a solitary reckoning.
4inXchange: an interactive game created and performed by xLq (duo Jordan Campbell and Maddie Bautista) asks four audience members to consider what they would do with $1000 cash.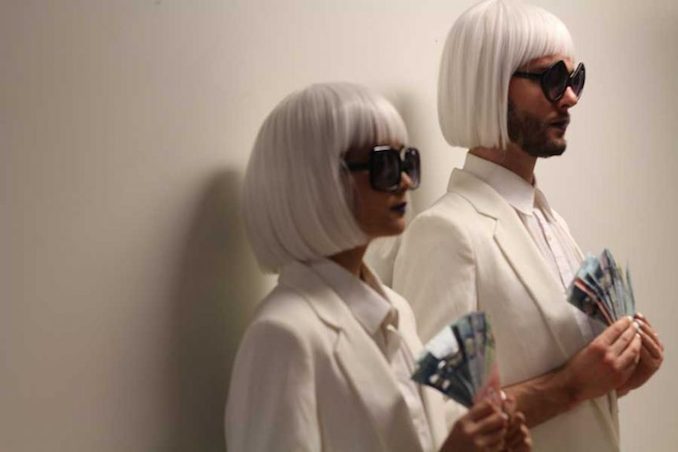 The Private Life of the Master Race: an adaptation of Bertolt Brecht's chilling story starring Broken Social Scene songsmith Jason Collett.
Katimajuit: director and new media artist Maziar Ghaderi creates an interdisciplinary experimental encounter with Inuit throat singers The Sila Sisters.
Overheard Toronto: Apuka Collective invites us to take an audio-guided (using an app built for iPhone) journey through a Toronto neighbourhood and discover unexpected personal stories of migration and displacement. Accompanied by performances the stories invite you to re-imagine the city you live in.
A Room to Perform: Katie Lyle and Shelby Wright choreograph and perfomr in a custom designed space that can only be viewed through windows and cut outs.
The Extinction of Hong Kongers: using puppetry in unexpected ways, Halifax-based Theatre du Poulet recreates the historical city of Hong Kong in miniature. 20 years after the UK handed Hong Kong sovereignty over to China, Hong Kong's local culture is being slowly eroded day by day.
The Waves: written and performed by Laura Quigley, this solo play is based on three generations of birth stories.
Lion Womxn: is a collage of monologue, movement, song, dance, and poetry. Create by the young women and non-binary youth artists of The AMY Project's 2018 Theatre Program, this show explores themes of empowerment, resilience, self and community care, and the relationships with the mothers, grandmothers, and lion women in our lives.
fantasylover: a dance theatre work from Rock Bottom Movement, Dora-award nominated choreographer Alyssa Martin reclaims classic Hollywood narratives from the male gaze following four characters in search of a feminist utopia.
Intimate Karaoke, Live at Uterine Concert Hall: Dayna McLeod invites audiences to sing their favourite karaoke songs for her uterus.
YES: an irreverent romp through the turbulent history of modern dance from choreographer and performer Linnea Swan.
Third World FLY LADY DI: Diana Reyes with Maylee Todd explores isolation, loneliness and identity through Voging, Waacking, Hip-Hop, B-Girling, House Dance, and Filipino folk dance.