PAX Labs continually improves on their signature vaporizer and the third generation device is no different with improvements across the board. We recently got to review the PAX3 alongside its 2 previous models.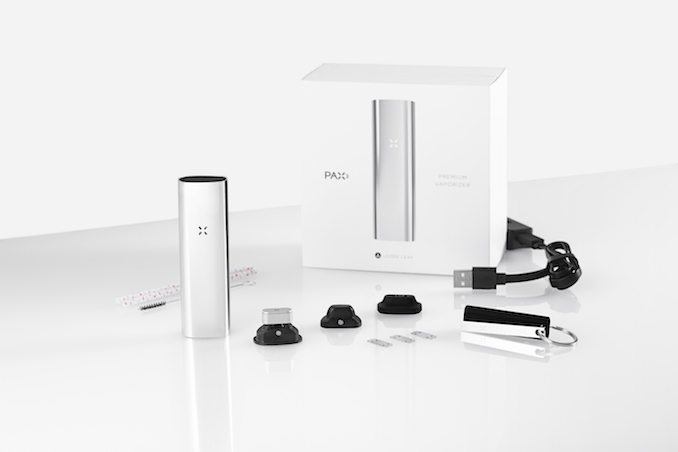 What's in the PAX 3 box?
-PAX3 device
-Charging dock
-Keychain packing tool
-2 mouthpieces
-Keychain packing tool
-2x extra oven screens
-Deeper oven lid for half bowls
-Concentrate insert
-Maintenance kit
-Instructions
What has changed since PAX 2?
There are a few notable changes from the PAX2 to the PAX3. Vibrations, back-up parts, new lids and inserts and an accompanying app that lets you control the device.
Vibrations
Finally! A notification when your device is ready for use. The PAX community has wanted this since the first model of the device and the company listened. Now, when you turn on the device, and when it is ready to use, the device vibrates so you won't miss the mark.
Back-ups
I have been extremely lucky that every time I drop my oven screen on previous devices, I have found them. This doesn't mean I haven't spent time digging through the trash to uncover its whereabouts. The PAX3 now comes with 2 backup oven screens so if you do lose it twice, you are still covered.
New Oven Lids
There are two new oven lids for the PAX3. On top of your regular lid, there is one that has a larger insert allowing for half-bowls that are still compressed inside the oven. PAX Labs has also added an oven lid for concentrates. The insert has an attachment on it that you can open to put liquids in.
The App
PAX3 has created an app for the device as well as for the Era model vaporizer for extracts. The app allows you to control the settings including: controlling temperature by 2 degree increments, Allowing a lock of your device and switching settings from standard, boost, efficiency, stealth and flavour.
Standard: Use-activated temp control. Heats when you inhale, cools when you don't
Boost: Keeps your device in high gear. Temperature boosts aggressively and auto-cools slower.
Efficiency: Don't waste a drop. Temperature ramps up gradually throughout your session.
Stealth: For ultimate discretion. LEDs dim and auto-cools faster.
Flavour: The most delicious possible. Temp boosts more during inhale,and decreases quickly after inhale.
The PAX3 retails at $369.99 and can be purchased from the company website.