God, I love brunch. Good job I live in Toronto, where brunch has now been honed to a fine art. One of my new favourite brunch spot is the newly revamped Cresta.
Cresta brings a different level of class to your breakfast needs; big band music playing through the speakers, impressive light fixtures, an open kitchen concept and beautiful yellow chairs, giving the whole place a slightly 1970s funk meets 1920s elegance.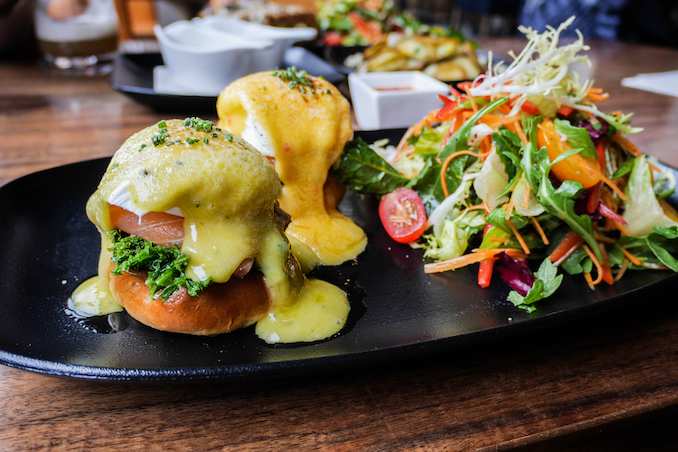 For me, brunch and booze go hand in hand, so I was pleased to take a boozy walk through an orchard (a cocktail made with dark horse rye, apple cider, lemon, angostura bitters, egg whites). For the traditionalists, there is also a good ceasar on the menu and, and of course a mimosa, which I can also personally vouch for! Did I mention I like their glasses. No? Weird feedback, but even the glasses here hint at style.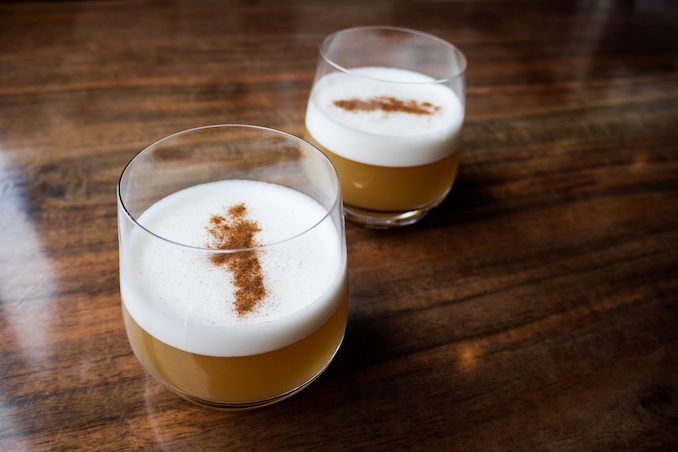 The brunch menu is subtly daring, with just one type of benny, and including items such as polenta, truffled grilled cheese and breakfast pizzas. Here came my predicament; I longed for the truffled grilled cheese, because…yum, but at the same time it was brunch and I wanted eggs! Luckily help is at hand – you can order eggs done your way. Okay, so the eggs. I am pretty sure the brunch chef has sold their soul to be able to cook the perfect egg. You know the kind of egg I mean; the Vesuvius. Yum.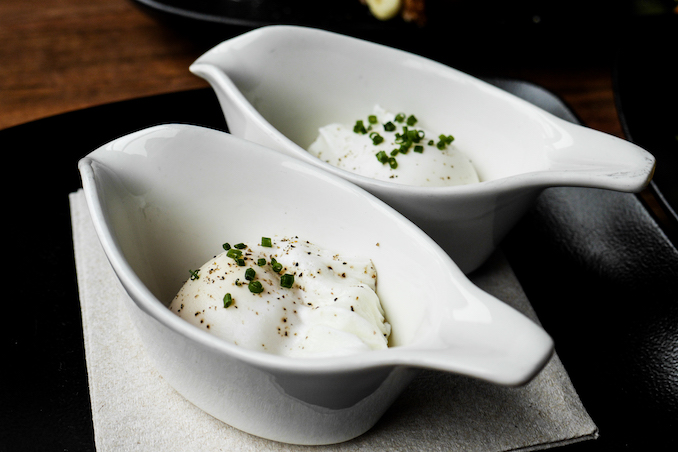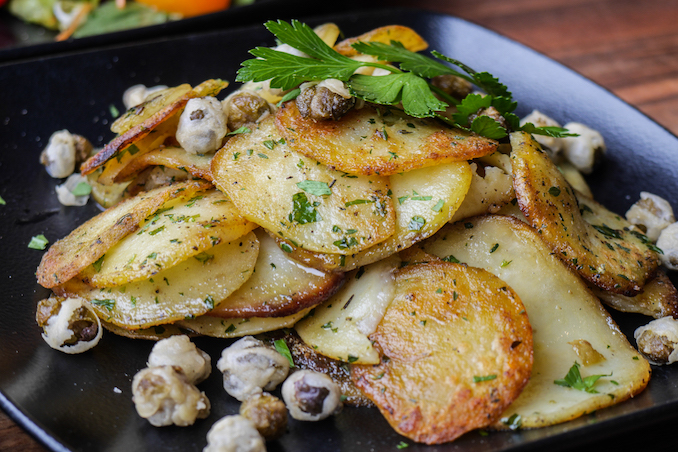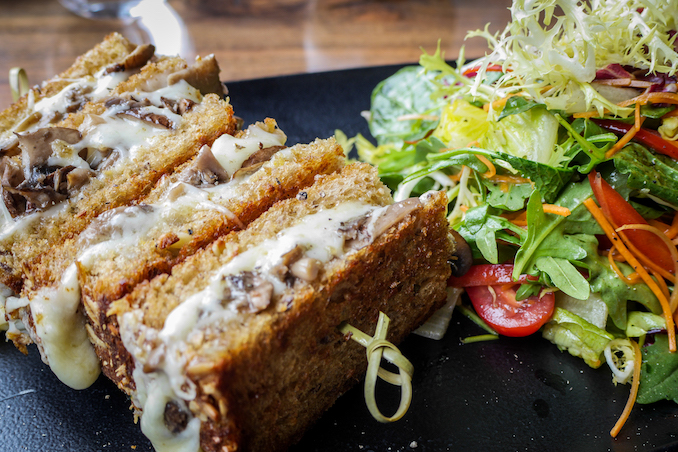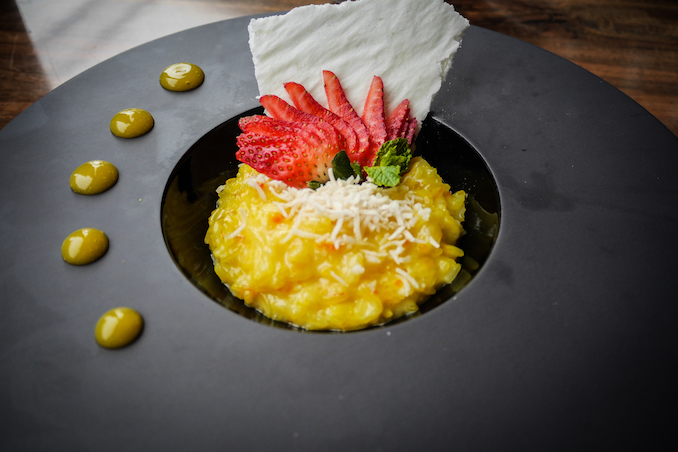 Along with my cocktail, my entrée and my side of eggs, I was making excellent brunch decisions! I also got to try the smoked salmon Benedetto, which was a buttery hollandaise dream with a salty contrast of tasty smoked salmon. The roast potato side (which, as a Brit I can say aren't roast potatoes) was on brand in its deliciousness too; hurrah for herbs and seasoning.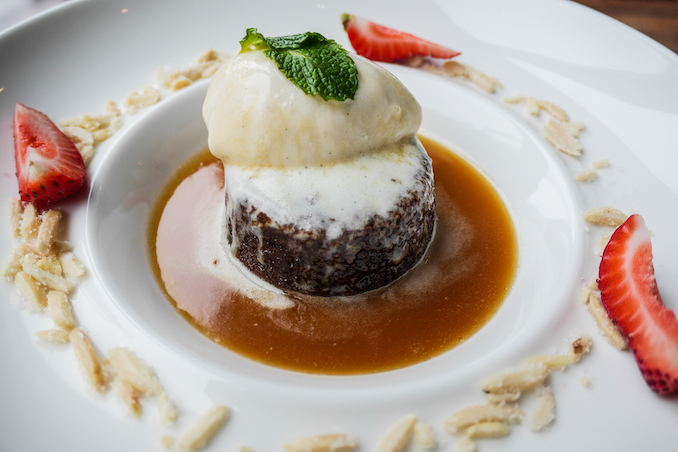 If you have room for dessert then you simply must try the sticky toffee pudding. If you are made of stomach, then also try some of the mango rice pudding. Wash it all down with a coffee, which is of course served in a satisfying glass.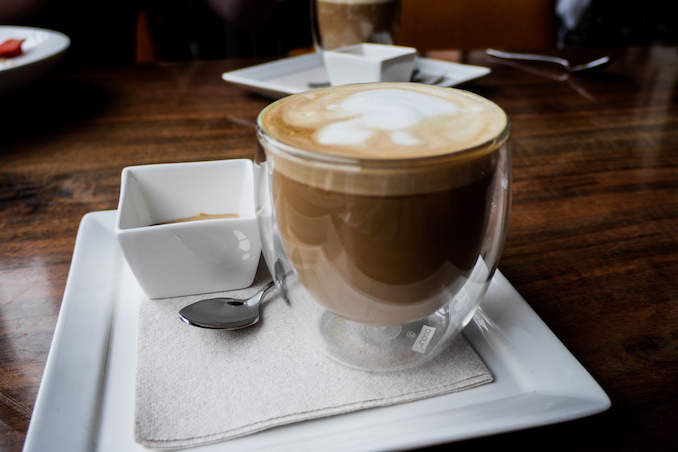 Cresta is open Tuesday – Sunday from 11.30am. Brunch is on Saturday and Sundays. Visit their website for more info.