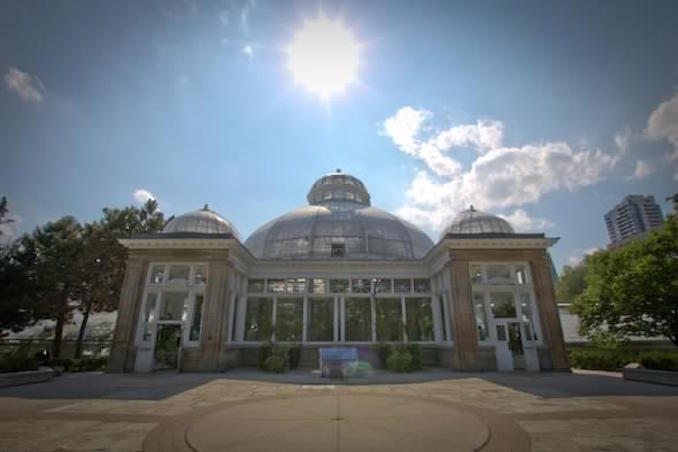 Allan Gardens is a park and conservatory (greenhouse) in downtown Toronto. It borders Carlton Street to the north, Gerrard Street to the south, Jarvis Street to the West, and Sherbourne Street to the East.
The 5 acre land and park were donated to the city's Horticulural Society by George William Allan and founded in 1858 to be used as public space. The current building covers 16,000 sq. feet and houses plants from all over the world and with different climates. The garden is open all year round, is free to the public, and is a great place to escape from the city and wind down.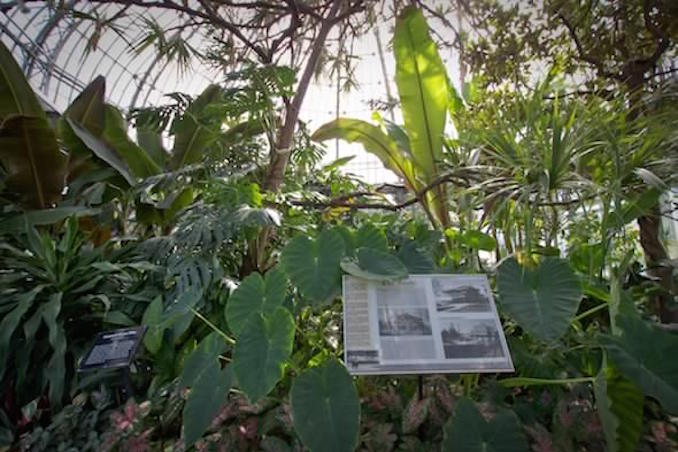 The garden houses many species of plants from Cacti to orchids and palm trees. You can also find a mini-house with watermill, goldfish in ponds, and a giant banana tree in the main pavilion.
The gardens also have seasonal displays such as the the Victorian Christmas show where over 30 different varieties of Poinsettias are on display with carollers, horse and wagon rides, hot apple cider and cookies accompanying the opening night in December.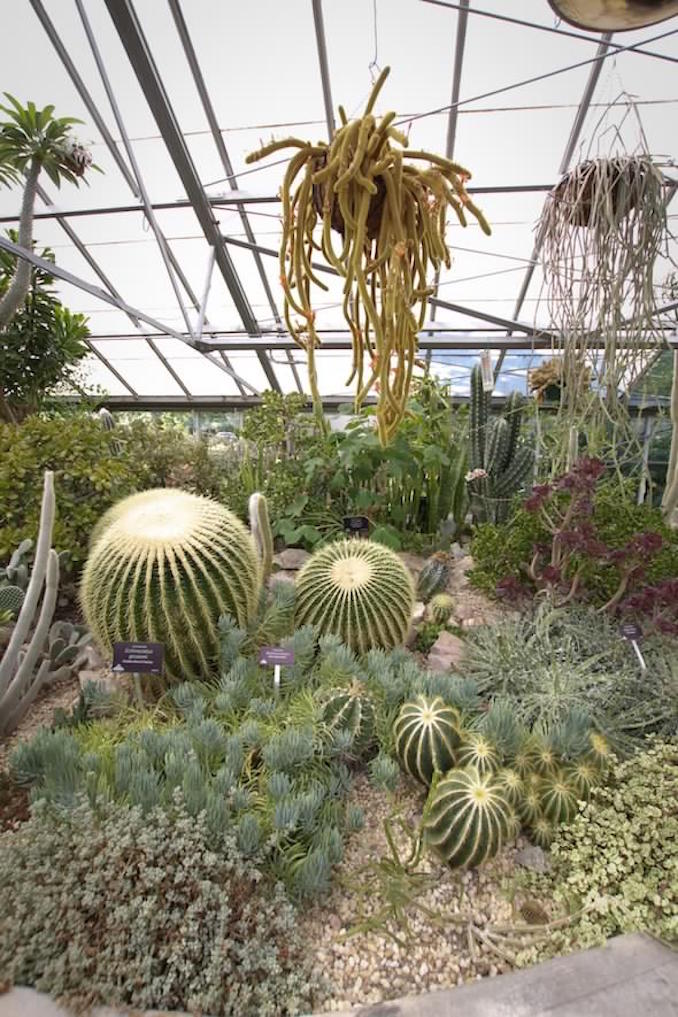 The building is broken down into many little greenhouses attached through doors and passageways. First there was the pavilion hall which burned down in 1902 and then was replaced in 1910 and designed by architect Robert McCallum. The Cool House was added in 1924 which houses different species depending on the season. The Tropical House was added in 1956 and the Arid House and the 2nd Tropical House were moved to the grounds in the 1950s. The last section of the park is the children's conservatory which was a University of Toronto Greenhouse that was relocated and repurposed on the Allan Garden grounds.
Check out their website for events and enjoy some more pics that I took on my exploration.