In the near-18 months that online gambling has been legal in Ontario, sports betting in the province has gone from strength to strength.
Let's face facts, though. The success of Ontario's online sports betting started long before 4 April '22 when legal online gambling got the go-ahead. Almost a decade of careful planning and coordination had already gone into ensuring a smooth transition.
As things stand, online gambling is legal in some shape or form in all ten Canadian provinces. Seven of these provinces were already able to bet singles through designated sites since 2021. With the new laws, Ontario became the first province to establish fully legal online gambling and sports betting, though.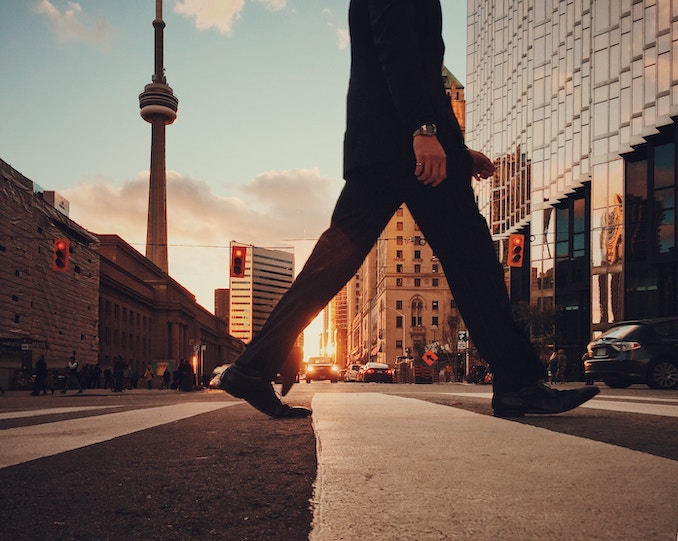 Players of 19 years old or older in Ontario can now bet on sports without any major restrictions. The province permits full online gambling for those who abide by local regulations. This means there should no longer be any fear of reprisal for players from the authorities.
What can other Canadian provinces learn from Ontario when it comes to online sports betting?
What Makes Ontario Sports Betting Stand Out?
The Alcohol and Gaming Corporation of Ontario (AGCO) is the primary body regulating the province's online gambling and sports betting. In 2012, the regulatory body began building a sustainable online gambling and sports betting model. This model resulted in the following:
Clear and Transparent Operator Application Processes
Sports betting operator applicants can visit the AGCO website to locate the operator application process. It is a detailed, yet simple-to-understand process to follow. Applicants will need to provide certain information and documentation. After submitting the same, if you receive AGCO approval, you'll need to pay your annual $100,000 subscription fee. Thereafter, you'll likely quickly qualify as a registered internet gaming operator in Ontario.
Although the application process is not an easy one, AGCO has designed it with its prospective operators in mind. The regulatory body has ensured its regulations are all proactive. Furthermore, these encourage engagement between AGCO and its applicants.
Greater levels of transparency come via the designation of account managers. These managers personally liaise with each applicant through frequent personal conversations. They assist in the application process, sharing knowledge and information. Much of this relates to policies and operational guidelines that assist in meeting standards.
Once an application passes, the account manager also helps in other ways. They will test the functionality of various regulatory requirements. Thereafter, the sportsbook can go live.
Unlimited Online Casino and Sportsbook Licences
Ontario places no restrictions on the number of online sportsbook or casino operators able to operate within its borders. There is also no stipulation that sportsbook operators in Ontario need to have any ties to a retail casino or specific casino group.
The aim of this legislation is to bring as much of the almost $14 billion annual Canadian offshore casino and sports betting spending back into the country. As Ontario has Canada's highest provincial population, the province is the logical place to start this process.
Nominal Online Gambling Taxation
Ontario's set gambling tax is nominal at 20%. This rate encourages sportsbook and casino operators, especially commercial ones, in the province. The taxation percentage pales in comparison to certain US states where legal online gambling takes place.
In New York, taxation rates on sports betting are set at 51% in an attempt to discourage sports betting operations within the state. Pennsylvania's sportsbook taxation of 36% is also almost double the Ontario taxation percentage.
By keeping the taxation as low as it has, AGCO is encouraging more in-province sports betting. The goal is to persuade provincial bettors to move from offshore sports betting; they can instead find a regulated Ontario sportsbook on BestSportsBettingCanada and similar reputable guides, so they can play safely while supporting the local economy at the same time.
Honest Advertising and Marketing
ADCO's regulations stipulate that no misleading or false advertising or marketing is acceptable. Operators cannot use the terms "risk-free" and "free", which are among those outlawed by the regulator.
Advertising must be direct and honest. Promotional marketing cannot portray any wagers as being without risk or totally free unless there is no catch. Provisos are not even allowed in the fine print. Public advertising of bonuses is also not allowed.
ADCO is showing its willingness to penalize offenders in this regard. Within months of adopting Ontario's new gambling regulations, ADCO had already begun fining offenders. A few offending operators paid fines for misleading marketing and advertising-related breaches.
Responsible Gambling Proactivity
Gambling addiction is high on ADCO's list of priorities. The regulator has worked hard to find ways of reducing the problem. Along with the Toronto-based Responsible Gambling Council (RGC), they provide information on responsible gambling. They issue this information to every registered gaming enterprise within the province.
The partnership also aims to provide bettors with safer gambling tips and methods. They also encourage bettors to shift from unregulated, offshore gambling to local providers for a safe, fun gaming experience.
Final Thoughts
Ontario's liberal and proactive take on legalized online sports betting and other gambling is working in its favour. In only a short space of time, Ontario is reaping the benefits of local gaming taxation. It's also gaining support for its transparent approach to online sportsbook and casino operations.
Other Canadian provinces will likely soon follow suit with fully authorized online gambling. They would do well to note Ontario's successful model and incorporate what they can learn from it. Many of the above points could assist in a smoother transition to entirely legal online sports betting and other gameplay.