Toronto, the culturally vibrant metropolis of Canada, has been quietly contributing to the global film industry for years. More than just a picturesque filming location, Toronto is a wellspring of talent, nurturing aspiring actors and launching them onto the international stage. The city, known for its diverse casting calls and thriving theatre scene, has become a stepping-stone for many now-famous Hollywood actors. Thanks to websites like AllCasting, it has become easier than ever for individuals to connect their talents with opportunities. Although you may not have any acting experience, it's still worth considering trying out for your first acting or modelling casting. To get started, generate your profile and submit your application!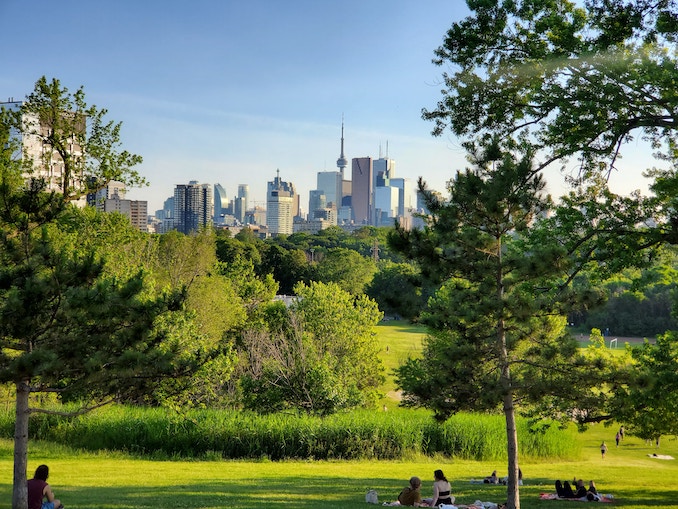 Now, let's lift the curtain and take a closer look at some of the most famous Hollywood stars whose careers took flight from the casting calls in Toronto:
Ryan Gosling – A native of London, Ontario, Gosling's first brush with stardom was through various casting calls in Toronto. His big break came when he was cast in the Disney Channel's Mickey Mouse Club. Toronto played a crucial role in catapulting him to Hollywood fame.
Rachel McAdams – Hailing from London, Ontario, honed her acting skills in Toronto's theatre scene before making it big in Hollywood. Her journey is a testament to the opportunities casting calls in Toronto provide.
Mike Myers – Born in Scarborough, Ontario, Myers's comedic genius was recognized early in Toronto's comedy clubs before making his way to Hollywood.
Keanu Reeves – Though born in Beirut, Reeves grew up in Toronto and was introduced to acting and theatre, setting him on the path to becoming one of Hollywood's most beloved actors.
Ellen Page – Originally from Halifax, Page spent considerable time in Toronto during her early acting days. Toronto's thriving film scene was instrumental in her journey to Hollywood.
Seth Rogen – Born in Vancouver, Rogen often attended casting calls in Toronto, providing him the exposure he needed to break into the Hollywood scene.
Will Arnett – Born and raised in Toronto, Arnett's first steps into acting were in his home city before he became a well-known comedic actor in Hollywood.
Neve Campbell – A native of Guelph, Ontario, Campbell took her first acting strides in Toronto, leading to a successful career in Hollywood.
Hayden Christensen – Born in Vancouver but raised in Toronto, Christensen's journey to playing a leading role in one of Hollywood's biggest franchises began in Toronto.
Stephen Amell – Born and raised in Toronto, Amell's acting career took off in his hometown before he landed significant roles in Hollywood.
These famous faces serve as a testament to the opportunities Toronto provides to budding actors. The city's vibrant film scene continues to nurture and launch the careers of Hollywood's next generation of stars. Toronto indeed stands as a city of dreams for many aspiring actors.