If you keep up with crypto news, you'll know that more and more businesses are accepting digital currencies for payment. This is good news if you love crypto and especially true if you live in Toronto.
Indeed, the city has seen a massive influx of businesses that are becoming more crypto-friendly and providing more avenues for spending. Given that it is already a massive commercial centre, this move doesn't come as too much of a surprise. But what types of businesses in Toronto exactly are accepting cryptocurrency?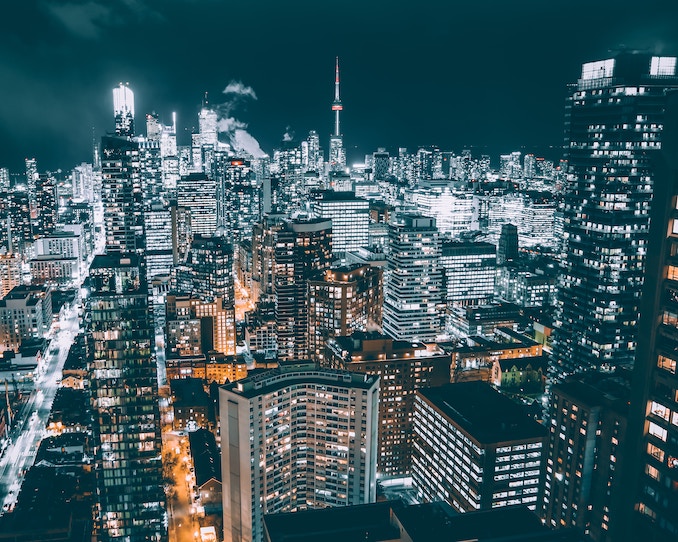 Rent and Mortgages
Believe it or not, it is actually possible to pay your rent or mortgage in cryptocurrency thanks to several businesses in Toronto that facilitate such payments. Liv.rent, for example, is a platform that helps Canadian landlords and renters find and advertise property. The platform also accepts crypto payments, which makes it all the more accessible to users. There are also businesses like Matrix Mortgage that accept cryptos like Bitcoin and Ripple for the purchase of property.
Given that many people put their money into crypto to hedge against inflation and the current spike in housing costs, this can be very convenient. And, of course, these are readily available for crypto users in Toronto who want to put their money to good use.
Gambling and Betting
Canada's betting laws mean that there aren't too many physical options in some provinces for those who want to gamble. One alternative to this is crypto gambling sites, which have become very popular over the last few years.
Sites like Mega Dice Bitcoin casino allow users to play slot and table games with all sorts of cryptocurrencies. They offer a plethora of benefits like easy accessibility, low minimum amount requirements, and a wide variety of games. To no one's surprise, these types of crypto casinos have been a hit all over the world. And for those who live in Toronto, it is yet another avenue to spend cryptocurrency without even needing to leave their homes.
Over time, we can expect even more of these types of sites to pop up with even more games and opportunities to choose from.
Home Furniture
Not only can you pay for rent and mortgage with cryptocurrency, but you can also furnish your home with it. Canadian businesses have caught up with the growing use of crypto for domestic purchases and now, Best Sleep is joining in on the action. The Canadian furniture retailer now accepts cryptocurrency for its wide array of beds, mattresses, and furniture.
For homeowners and renters who use cryptocurrency, getting their home furniture needs met can be easier than ever.
Crypto ATMs
The number of crypto ATMs around the world has been steadily rising and Toronto is not being left behind. There are several crypto ATMs located around the city, and they let you buy and sell cryptocurrency as easily as you could use a traditional ATM.
This essentially creates a bridge between the crypto and fiat world in that consumers can turn their crypto to fiat and vice versa. So, when Toronto crypto users are out and about and need to buy or sell crypto, they can easily complete their transactions.
Automobile Sales
If you're in Toronto and looking to buy a new or used car, you have the option of doing so with cryptocurrency. This is thanks to HGreg, a top automobile company which announced in 2021 that all of its outlets would accept cryptocurrency. By doing this, HGreg became one of the first automobile companies to do so and broke new ground in the Canadian market.
So, anyone wanting a new or used car can go to one of HGreg's 30 stores, including in Canada, and pay for one with cryptocurrency. There are plans to open even more stores in the future, meaning even more opportunities for crypto users. And should other automobile companies follow its lead, the number of avenues could expand.
Food and Drink
Mortgages and cars are not the only things you can pay for in Toronto with cryptocurrency. Even things as simple as food and drink are an option. This is because businesses like Toronto Brewing, a popular beer retailer, have opened up to cryptocurrency and allow customers to buy drinks using digital tokens. This is also true of Figures, which is the first Canadian restaurant to accept Bitcoin as a means of payment.
So Toronto crypto lovers can indulge their food and drink desires without having to convert their favourite tokens to fiat currency first. And as time goes on, more food and drink destinations could even join in the action. Toronto is a major destination for food in Canada and all over the world and as its cosmopolitan crowd is becoming more crypto-conscious, businesses are following suit.
Conclusion
Toronto is a truly cosmopolitan city and is becoming more and more welcoming to crypto lovers. From being able to order dinner with Bitcoin to buying a house with just your digital assets, it is fast turning into a place where many day-to-day transactions can be completed using cryptocurrency.
We can only expect the list of things you can do with crypto to grow over time and as it does, Toronto will further establish itself as a crypto haven.