As a prospective home buyer, purchasing a condo may sound like a springboard to ownership to you. After all, it tends to be much more affordable yet offer a perfect homely environment, like a single-family house. And the sense of complete ownership will be there as well.
But, how do you buy the best possible condo for yourself or your family?
Finding a condo that suits your needs and buying it at an affordable price is quite tricky. This will require quite a lot of groundwork, searching, and everything in between. That's why a lot of people, sometimes, get confused about when and how they should get started.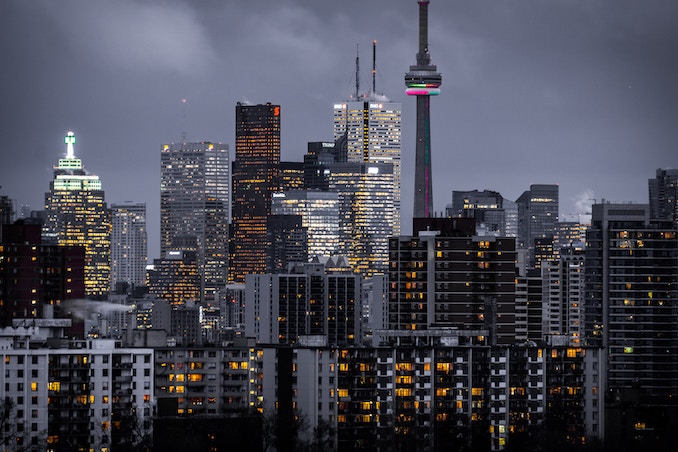 And, that's precisely what I am going to answer in this article. But, before we get started with it, let's talk about something more fundamental, like…
What is a Condominium?
A condo is a small house unit that can be either a standalone property or a part of a multistory space, albeit detached. It's usually smaller in size, unlike a house and can be less-expensive.
However, there's another huge difference between a condo and a self-owned house.
In the case of the latter, you'll have an authority over both the property and the land it sits on. But, for the former, you can only own the house, not the land. That's why it tends to be cheap and affordable. Also, in this case, you will have to share whatever's outside, like the common spaces or the garden. However, on the plus side, you can use the gym, elevator, or lobby too.
Who's It Good For?
A condo, in essence, will be a perfect place to stay for a single person or a nuclear family. It's also a popular choice when it comes to holding a private meeting session for an office. But, if you want to stay here for the long term, you'll have to plan your future properly.
But, considering everything else – is purchasing a condo a good idea?
Well, if I'm talking about privacy, you'll get more of that while staying in a home. However, a house can be quite demanding as well, like taking care of the garden and all. But when we are talking about a condo, paying the maintenance fee can be a real pain too.
So, in the end, it will depend entirely on where you are willing to live. Also, be sure to check out the amenities properly before choosing the condo. And weigh out the costs properly too!
How to Find the Perfect Condo for You?
Whether you believe it or not, the condo community does matter quite a lot when it comes to choosing a property for yourself. Thus before you focus on something, make sure to get some reports on the people who are living there. Your neighborhood will matter a lot, trust me.
Apart from this, there are some other things that you need to focus on too, such as –
1: Does It Fit Your Lifestyle?
Do you like gardening, or do you absolutely hate the idea of trimming the hedges?
Do you think weekly pressure washing the entire driveway is a difficult task?
Will paying out around USD 5,000 or more will be a burden for you?
Living in a condominium is all about lashing out with less effort for maintenance. Therefore if you have answered 'yes' to most of these questions, a condo is definitely what you should go for.
However, if the desire of having a large backyard outweighs your other wishes, then maybe it will be better to choose a house. Similarly if you don't like sharing walls or floors, I'd request you to go for a different type of property instead of a condominium.
2: Can You Handle Politics?
You're going to live with other people when it comes to staying in a condo. So no matter how hard you try, there might be some trouble brewing somewhere, unbeknownst to you.
Now, combine the same with making group financial decisions, and you have a brilliant recipe for living in a highly-charged situation. So, do you think you can handle these circumstances?
The answer to whether you want to live in a condo or not will depend on your answer. Hence, be sure to take your time and think about it in a proper manner. Maybe ask others too.
3: Do You Have a Reference?
Like anything else, when you're looking for a condo – the first thing that you should do is ask another person about it. I'd prefer someone who's either living in the same place right now.
Having a reference can help you out in two different aspects, including –
They can tell you about the benefits and difficulties of living in a condo.
You will get the addresses of the right places to live.
But if you don't have a friend or an immediate family member, who else do you look for? For me, talking to a realtor can be quite beneficial in this regard. They will understand all of your requirements and offer a place that will be perfect for your usage.
4: What Type of Amenities Do You Want to Get?
Unlike houses, condos can provide a wide array of amenities as well. Some of them are going to be barebone offerings, like covering for snow removal or any other type of maintenance.
However, in some cases, you will also get to use the gyms and other luxury-level parks whilst not paying anything extra. So, I'd also ask you to check if you are getting a bang on the buck deal in this case or not. It might take you some time to complete the research, though.
Before I go to the next point, there's something else I want to talk about.
In some cases, you may get different amenities that you may not want to use, like a pool. But I would still ask you to keep it handy, as they can increase the resale value of your condo.
5: The Pricing
As I've said before, the price of a condo tends to be much lower than a house. However, when you are buying a condominium, you have to make other different payments too.
So, it might not be a good idea to invest everything in the property only. Instead, look for some cheaper alternatives and see if you can bargain a little or not. The more you can save, the better.
FAQs – Frequently Asked Questions
I think I have helped you get started with the checklist of how you can get started with the search for the perfect condo. So, I'll rather try to answer some questions that you may have regarding the topic. Let's get started, then.
What are the benefits of buying a condo?
Condos often provide access to amenities like pools, gyms, and community spaces that may be expensive or impractical to have in a single-family home. Condos may also be more affordable than buying a single-family home in the same area.
What are the downsides of buying a condo?
Condos are subject to association fees, rules and regulations, and possible special assessments. In addition, you may have less control over the maintenance and renovation of your unit and common areas.
How do I finance a condo purchase?
You can finance a condo purchase with a mortgage, just like a single-family home. However, lenders may have specific requirements for condo financing, such as a certain percentage of owner-occupied units in the building or a cap on the number of investor-owned units.
How do I find the right condo?
You can start by determining your budget and the location you want to live in. Research condo complexes in the area and make a list of your preferred amenities and features. You can also work with a real estate agent to help you find condos that meet your criteria.
How do I make an offer on a condo?
Once you find a condo you want to buy, you can make an offer through your real estate agent or directly to the seller. Your offer must include the
buying price,
earnest money deposit, and
Any other contingencies, like financing or inspections
What is a condo association?
A condo association is a governing body made up of condo owners who oversee the management and maintenance of the common areas and facilities. They are responsible for enforcing rules and regulations and collecting association fees from the condo owners.
What are condo association fees?
Condo association fees are monthly payments made by condo owners to the association to cover the costs of maintaining and repairing the common areas and facilities, such as landscaping, pool maintenance, and building repairs.
Conclusion
So, that's going to be all for this article.
If there's something else you want to know about, make sure to comment below. I will try my best to help you out in any way I can. Oh, and if you feel like I've missed out on something, I would ask you to tell me about that as well.
Anyway, if you're looking for a place to purchase a condominium, be sure to check out condo Square One. The database of the same is pretty massive and you will get precisely what you are seeking with a lot of information. So, it's a win-win for you!