Are you visiting the city of Toronto for a holiday or a simple getaway from your regular life? Or do you just want to relax by doing fun things around the city? Do you want to know what the best activities to do are? Let's take a look at the top 11 leisure activities to do in Toronto.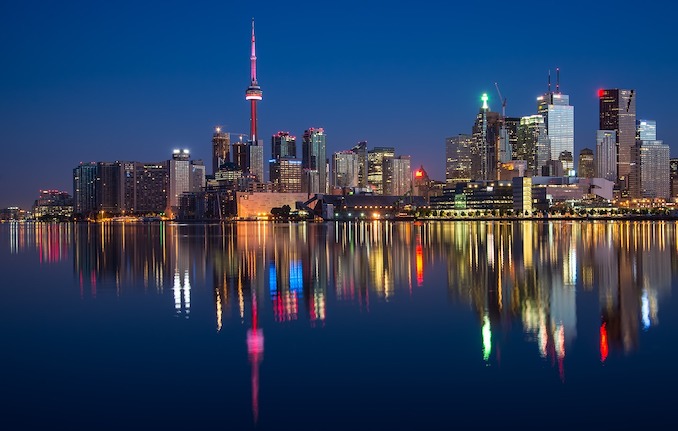 Go on a Bus Tour 
A bus tour can be a great way to have fun in Toronto. You could hop on one of the comfortable buses in the city and enjoy the city's beautiful sites as you have a fun ride. It is an interesting way to spend the day with your friends and loved ones while exploring the beauty of Toronto. 
Go on a Dinner Cruise 
If you want to have an elegant night out and do something special on your vacation, consider going on a dinner cruise. You can enjoy the beautiful view of the sunset over a nice dinner. It's a great way to spend some time with that special someone or celebrate a special event. The ship cruise creates a romantic and serene atmosphere you can enjoy with that special person.
Take a Walk Through the Gardens 
There are several beautiful gardens in the city of Toronto, such as the Edwards Gardens, with its exotic views and amazing scents. You can spend your day relaxing and enjoying the serene environment of the gardens. Also, you can enjoy a mini picnic with your friends and loved ones. If you're in the mood for an adventure, visiting the Toronto Botanical Gardens will also deliver an amazing leisure experience.
Go Biking  
Toronto is a beautiful, big city and is very fun to explore. Instead of spending a lot of time in tour cars, consider enjoying the breeze as you ride through the city. It's also a great way to get some exercise. It can be more fun when you ride and tour in groups with your friends and loved ones.
Visit a Casino 
If you enjoy online casino gaming, you'll have a lot of fun in Toronto's traditional casinos. With a wide variety of games and bonuses to enjoy, you can play your favourite slots or enjoy other available games like blackjack, baccarat, and roulette, among others. However, it's important to ensure that you choose the right casino. As such, you can check out https://www.gambleonline.co/en-ca/casino/reviews/ for reviews on top casinos.
Visit the Local Market 
The best way to get in tune with a city and its residents is to visit the local market. It allows you to experience how they behave as a community; plus, it's a great way to enjoy different delicacies and experience new things. You can visit the St. Lawrence market, which has existed for as long as two decades. Visiting the market also gives you a good idea of Toronto's history. 
Visit an Art Gallery 
If you're an art lover, then Toronto is a great place to explore the art industry, as it is home to lots of Canadian artists. You'll enjoy the diverse forms of art available. You can enjoy different types of art, from local Canadian art to African art and other diverse art forms. 
Visit a Museum 
Toronto is home to several museums, including the Royal Ontario Museum, Textile Museum of Canada, Aga Khan Museum, Hockey Hall of Fame, Ontario Science Centre, Museum of Contemporary Art, Toronto Railway Museum, and many others. You can spend your time in the city of Toronto exploring the beautiful scenes and learning more about the city's history.
Go on a Brewery Tour 
Toronto is also home to numerous breweries, such as the Steam Whistle Brewery, Radical Road Brewery, Godspeed Brewery, Bandit Brewery, and so many others. If you're a fan of different types of beer, then a beer tour is a good idea for you. You can get to enjoy a wide variety of beers by visiting any of the breweries in Toronto. 
Go Camping
If you love nature and the outdoors, consider camping in Toronto. Toronto has many beautiful spots and camping areas, like the Algonquin Provincial Park. You can enjoy a night by the campfire with your friends and loved ones. 
Visit the Beach 
Another great way to have a good time in Toronto is to visit the beach. You can have a chill day by the beach and enjoy the view as you bask in the sun. You could get a tan or simply enjoy watching the waves with your family and friends.
Cheers!