We all need that one friend who lifts us up and is always is by our side. A "ride or die friend" is more than a best friend – it's that special someone you can always count on through thick and thin – during breakups, sudden loss, and all of life's struggles. That special someone is Bruna.
As Bruna's bestie, you can expect daily conversation, playtime, and cuddles. She's happy to cuddle up with you on the couch while watching TV, or on a high perch or chair near you while you're working.
Although she likes spending time with her bestie, Bruna also respects and likes some private time. She enjoys her independence when she's eating, sleeping somewhere in a dark, cozy spot or bird watching on a high perch near the window. She's happy to play by herself with stringed and feathered toys, but also enjoys sharing playtime with her person.
She enjoys pets on her face, neck, lower back, tail, paws, stomach, but isn't a fan of brushing her fur. The knots hurt. But as her ride or die, you know what's best for her, and that means brushing her fur once in a while.
Another thing Bruna despises is loud noises. Her new forever home has to be quiet and be equipped with a cat tree near a window, comfy blankets and, most importantly, love and attention.
Bruna is super affectionate and loves daily attention – but she doesn't like to share. She wants to be your only BFF, that means no other cats, dogs or children when you're with Bruna. She's all you need.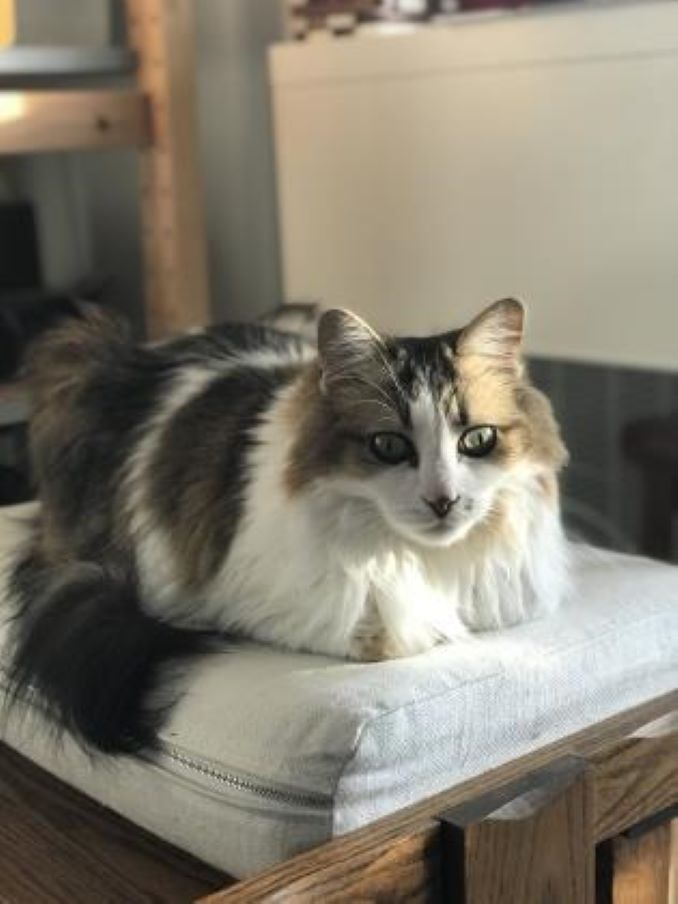 Bruna
Breed: Domestic Longhair, Mix
Age: 6 years 3 months
Sex: Female
Size: Small
Colour: White/Brown
Spayed/Neutered: Yes
Declawed: No
For Toronto Humane Society's complete adoption process, please click here to learn more about how you can make this companion, a forever friend!
About this column:
Each week we feature animals available for adoption from local shelters in the Toronto area with the hopes that our readers will assist in finding good homes for them. If you, or someone you know, has the resources to take care of one of these animals, please do get in touch with the appropriate shelter via the links provided.