At its core, førs studio is grounded in the belief that objects have inner force – their own physical energy and sense of purpose. This week we spoke to its founders, Vanessa Eckstein and Muriel Solomon, to learn more about this Canadian-made tableware brand.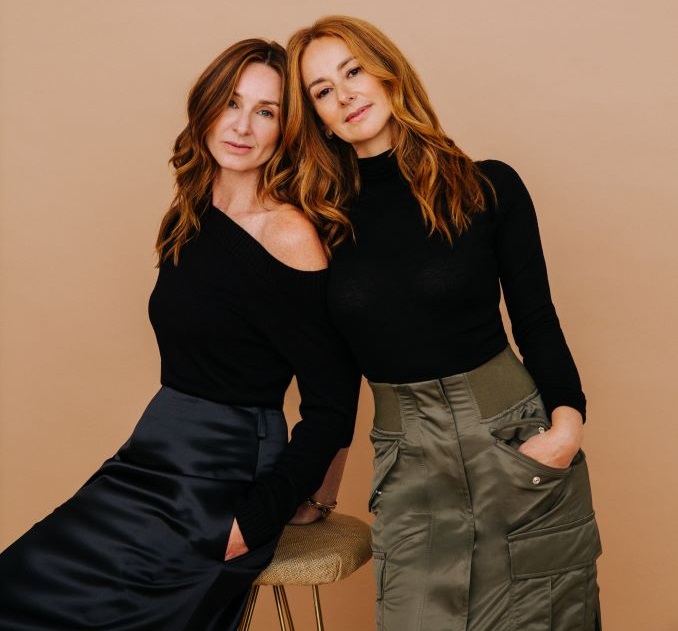 What is your business called and what does it do?
førs studio is a new, Toronto-based product design studio dedicated to creating Poetic objects for essential living – objects for the home that bring us joy and infuse soulful meaning into our everyday. It is female led and sustainably minded.
Our debut collection is a line of tableware that features sensually nesting shapes with a unique tactile quality and invites us to savour everyday rituals. It is guided by a deep-rooted belief in quality, craftsmanship and humanity, and a commitment to sustainable practices. It skillfully balances the poetic with the practical; the ceramic tableware is microwave, dishwasher, oven and freezer safe. It is finished and glazed by hand for a soft and unique finish, and features a strong ceramic body ensuring longevity and chip resistance.
The collection is comprised of 51 pieces spanning plates, bowls, cups, teapots and carafes, and are available in four colours: (creamy) white, (soft) grey, (dusty) rose and (vibrant) coral. It is made from new bone china, one of the world's strongest clay bodies. Designed for unapologetic use, the entire line is dishwasher, microwave, oven and freezer safe. Plus, it is chip resistant. All pieces are hand glazed and unique. Prices begin at $18.00.
førs also offers a striking set of three wooden nesting trays with soft rounded edges. Handcrafted from solid, exotic wood for strength and durability. The trays are made of bullet wood sourced from self-sustaining forests.
What made you want to do this work?
We believe that objects have inner force (which inspired the name førs) – their own physical energy and sense of purpose. They connect us to rituals, to the people we love and are intrinsically soulful.
While we were raised in different cities- Buenos Aires and Paris, our upbringing was quite similar in many ways as we grew up in creative families where gathering for meal time was the highlight of our days. We launched a line of tableware because we believe in the importance of shared meals, meaningful moments and long lingering conversations. We honor what that means, to carve those spaces for friendship and human connection.
What problem does this solve?
Our line balances the poetic with the practical (beauty and strength) and underscores our ethos: we design everyday objects that bring us joy. These are never many, but just enough —and that is plenty.
Who are your clientele/demographics?
People with an appreciation for design and who share our values.
How does your business make money? How does it work?
Right now we sell directly to consumers via our website. We plan to expand to retail and hospitality.
People can order online. Curbside pickup is available at our warehouse.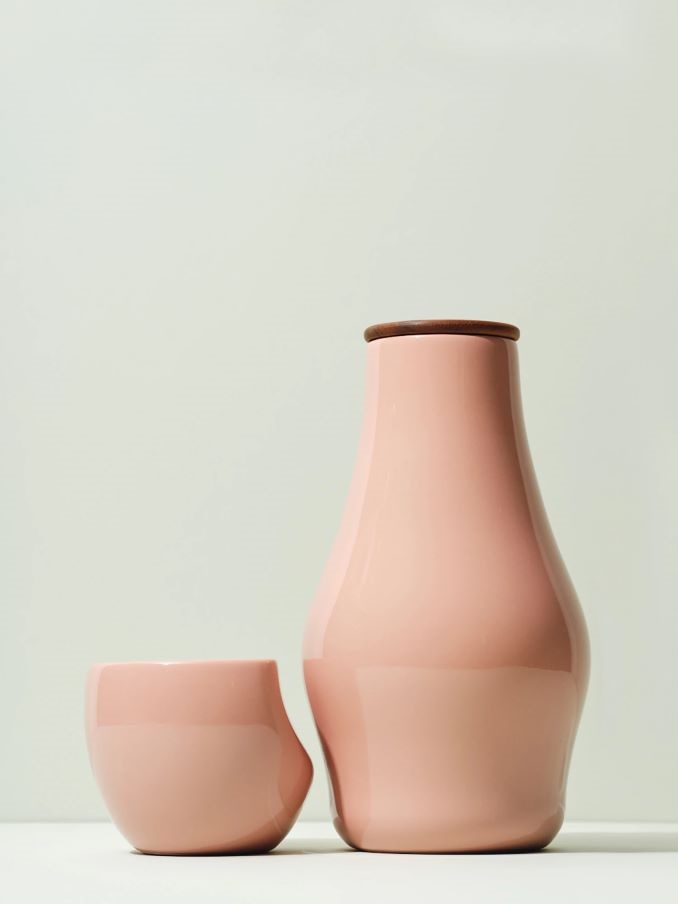 What is the best part about what you do? What is the worst part?
We are inhabiting the creative space, designing thoughtful, poetic objects that bring joy to our everyday. We are doing what we love and are constantly inspired.
Worst part is always a question of context and perspective. Although we have had many challenges, from design, production testing to being a new company and multitasking in many ways, it has given us the opportunity to learn so much and the reason why the experience itself has been so rewarding. Easy is soulless!
What is your favourite joke about your own profession?
Not quite a joke but a preconceived notion that designers are obsessive. We like to reframe that as "we appreciate the beauty of precision."
PAY IT FORWARD: What is another Toronto business that you love?
Many – Cheese Boutique for their amazing selection of Cheese, Narwhal and Hoibo for fashion, Ezra Pound for a delicious chocolate croissant, Klaus for Design, Type for books.