2018 was a big year for Labora; it became its very own entity after starting out as Campo Food Hall. People across town flocked to their new favourite Spanish restaurant. The news keeps on getting better in 2019; there is now a Labora brunch menu. Yum.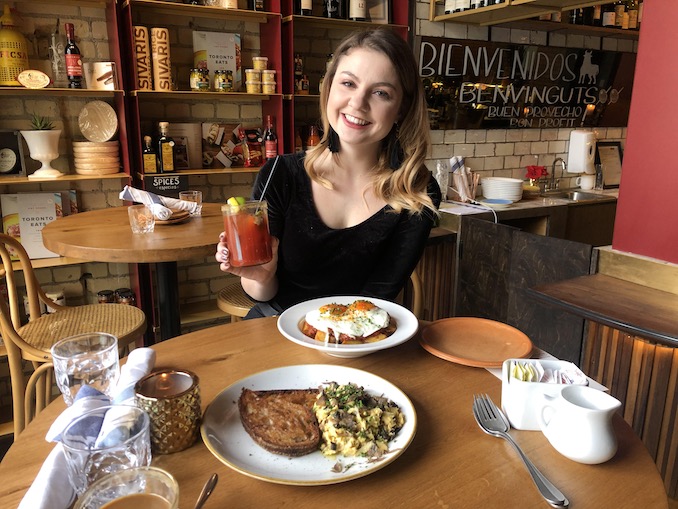 What can you expect from brunch at Labora? All of the beautiful Spanish flavours you usually enjoy, but in bigger breakfast dishes. For example the menu sees a Manchego Catalan Flatbread with Fire Roasted Vegetables, a Spanish omelette and lashings of Serrano ham if that is your jam.
A firm believer in eggs for breakfast, I tried the gorgeous Revuleto made from scrambled eggs, wild mushrooms, Idiazabal cheese and scallions as well as the Heuvos Rotos Bravas, which added a little heat to my Saturday morning.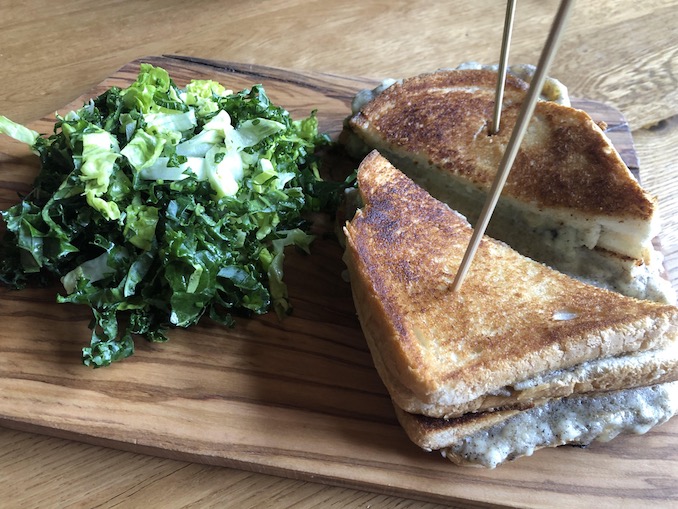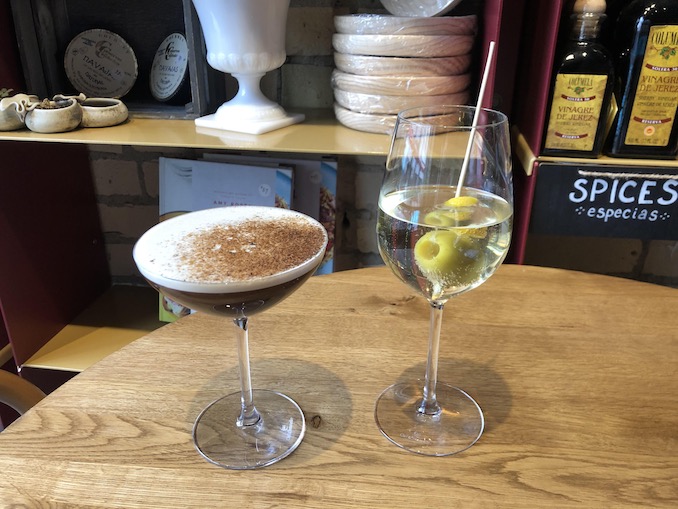 The shaved truffle on the Revuleto gets a firm thumbs up from me. Praise be the holy unity that is eggs, mushroom and truffle! Meanwhile the eggs and potatoes of the Bravas were cooked to perfection.
I don't eat much meat, but if you do there is lots on the menu to sink your gnashes into. I sampled the delish manchego and brie truffle sandwich and it was like all of my fancy grilled cheese dreams come true. Not that I was showing up for the side salad or anything, but that was actually pretty great too and cut through the rich flavours of the sandwich.
Labora of course serves your brunch drinks of choice. I'm never one for a coffee when there is a Caesar on the menu but I hear the coffee was amazing. So too was the Caesar, by the way. If you are a brunch goer after my own heart you'll enjoy a range of brunch cocktails, because why not! I can personally recommend the Cava I Vermut (a Labora classic) and Philip V, a cocktail also made of Cava, but mixed with a delicious sorbet and mint. If a mocktail is more what you are in the market for, the blood orange Refresco seemed to go down a storm.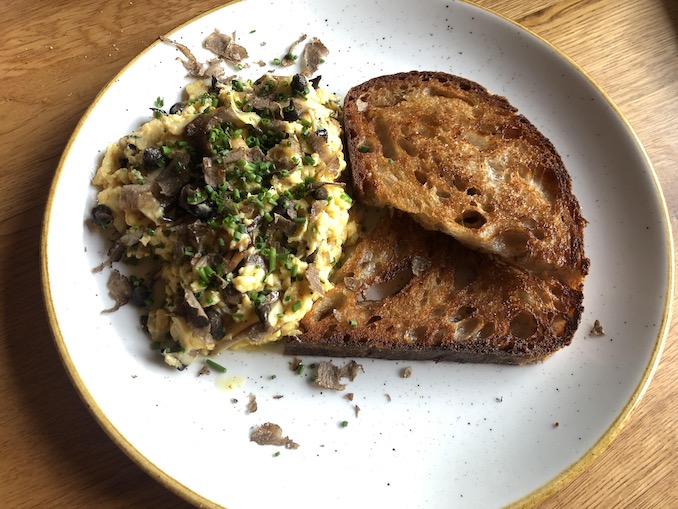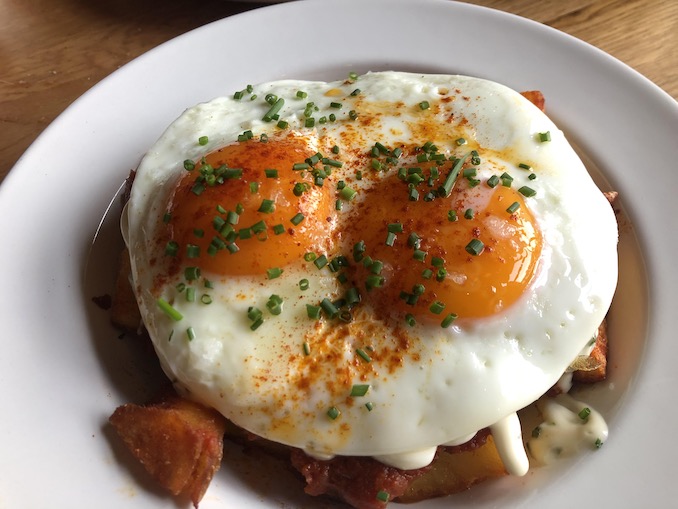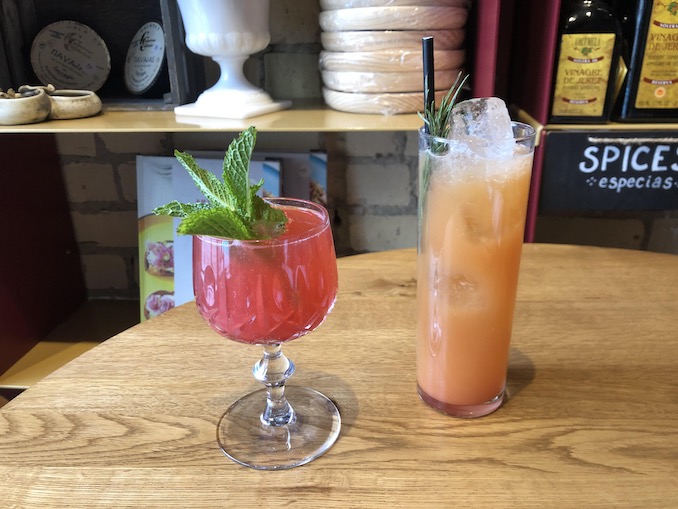 All in all, I rate it! Labora is one of my favourite spots in town. Eggs for breakfast and tapas for dinner. What more can I ask for? More wine? Oh, yes, right, that.
For more information on Labora and for reservations please visit their website.