Name: Mikalyn Hay
Founded: 2017
# of Albums: one EP as right now, but I have some singles on iTunes and an upcoming EP!
Latest Release: My latest release is a song called "Mirror" and it's available on iTunes and Spotify now!
Latest Video
Bio: Mikalyn's smooth vocals, flowing melodies and harmonies are instinctive and she operates at a speed and capacity at a level much beyond her years. Mikalyn combines this natural ability with relentless learning and is constantly seeking to collaborate and study from the best.  Already a seasoned performer, she spends weekend singing originals at pubs, clubs, festivals, and concerts.
Her 5 songs released over the past year have been well received and inspires her to continue writing and performing, recording original music in order to connect artistically and bond with listeners. She is back in the studio and has written and recorded 10 new tracks that are ready for release this coming spring.
Latest Single
My latest single is also Mirror.
Favourite Restaurant
This is a hard one for sure… I have to go with Fionn MacCools but I like almost every restaurant. There's also this small cafe on King St down from Pirate Studio that I can't remember the name of but they had the best noodles I've ever had!
Favourite band as teenager
I'm still a teenager, but some of my older favourite artists/bands are Arctic Monkeys, Halsey and Marina and the Diamonds and Coldplay.
Favourite band now
Now I'm really into Bad Suns, Imagine Dragons, LANY, Coldplay and Halsey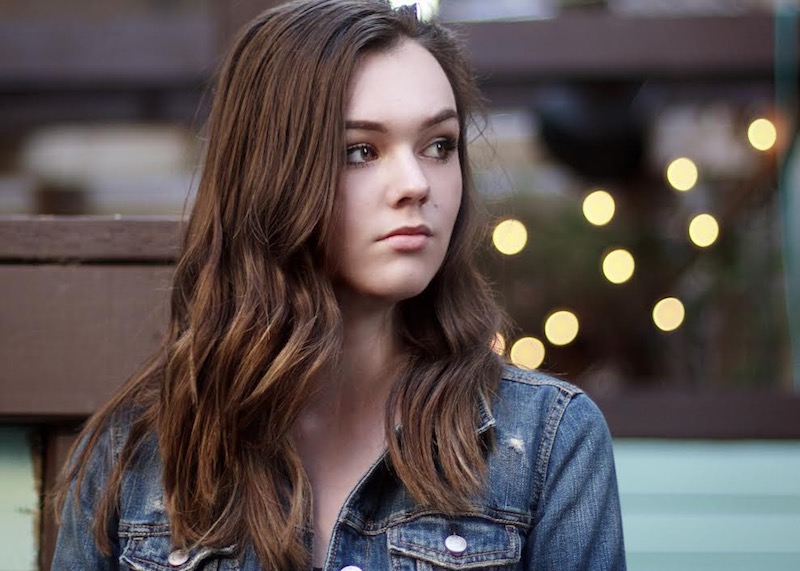 Guilty Pleasure Song
Ms. Jackson by OutKast
Live Show Ritual
I always drink a lot of water the day leading up to my show, and make sure I have a full glass ready for when I go on. I try to make sure to relax by going over my set list and fine details and talking to some of the audience before hand as well.
Favourite local artist
Jessica Mitchell
Sneaky Dees nachos, Hey Meatball spaghetti or a superfood salad from Fresh?
Sneaky Dees nachos for sure.
Queen or College St?
I like both but I have to go with Queen Street, since I spend lots of time there.
Trinity Bellwoods or Highpark?
Highpark
EP or LP?
LP, but I like both.
Early bird or night owl?
Night owl for sure.
Road or studio?
Studio, but only because I haven't spent much time on the road.
Swiss Chalet or Roti?
Swiss Chalet.
Help us support this Canadian talent by checking out her website and following her on social media – http://www.mikalyn.ca
This artist was featured through a partnership with Reverbnation in which local artists could apply to be featured in this column.