We're all looking for elements that are more unique that reflect our personalities to incorporate into THAT special day. Many of us want something meaningful and original and not necessarily get swept into the world of predictability. Right? For me, the most memorable weddings don't always mean over the top extravagance. It's often more about the subtle details and the unconventional that makes me catch my breath.  I've come across some of the most lovely items for this very special occasion. Here are just five of the most beautiful Etsy artisans and their goods that I've recently discovered…
Truvelle's hand-made in Canada bridal dresses are stunning! Designs are modern, yet classic. There are even jumpsuits that really stand out. Gaby Bayona started designing and constructing custom bridal dresses for her mother's shop in 2010. The made-to-order wedding dresses are modern, confident and unconventional and uncomplicated.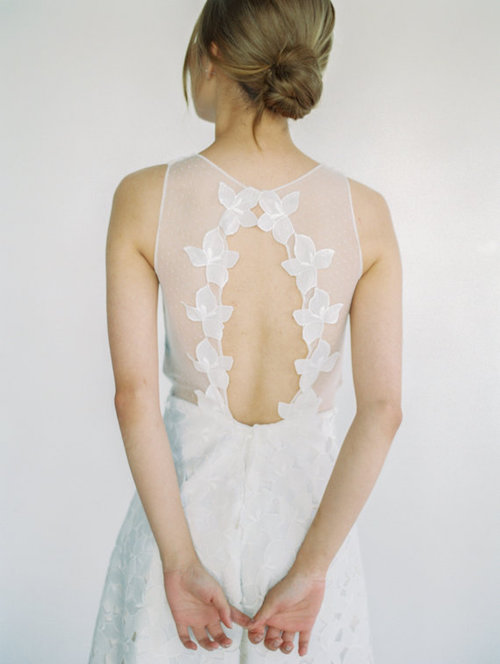 No one said that your engagement or wedding ring has to be a 1 carat solitaire diamond perched on a band of platinum. Deesse Jewelry designed and hand crafted by artist Patricia Wan are exquisite pieces that are made in limited quantities and one piece at a time. Gemstones used are natural, untreated and sourced in eco-friendly ways. She uses organic stone and precious metals. Pieces are romantic and vintage, but modern.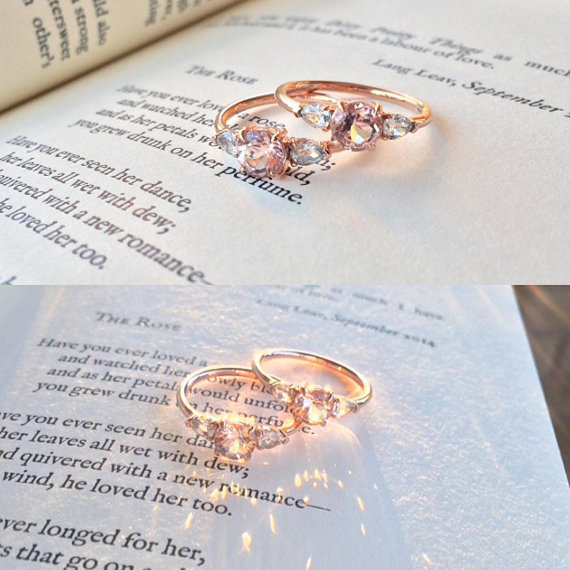 Terrariums are so in style right now and euris makes geometric handcrafted glass boxes designed for all sorts of needs. Artist Yoorim, discovered a passion for making the boxes in all different shapes and sizes after she couldn't find what she wanted for her own wedding. This wedding ring box is a perfect detail that is a treasure in itself.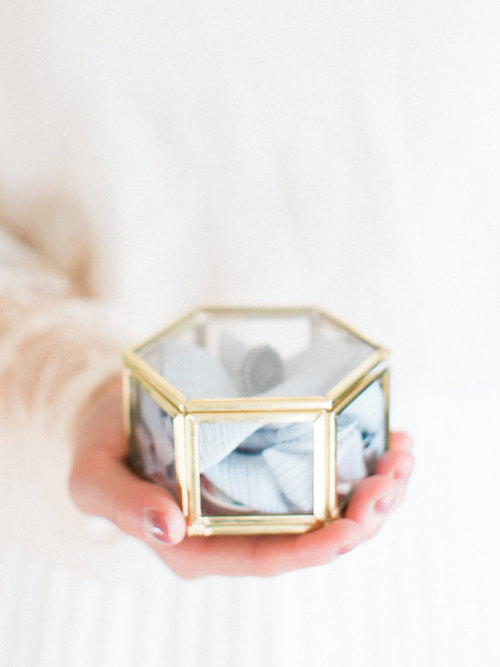 You want an instagram worthy setting for your guests photos? We love the idea of having an origami paper backdrop of sunbursts and stars. Take it further with Etsy artisan, Benjamin Wieler of BookBW who creates beautiful pieces from the pages of vintage books. A worthy keepsake that can be easily moved to your home as a stunning art installation even after the big event.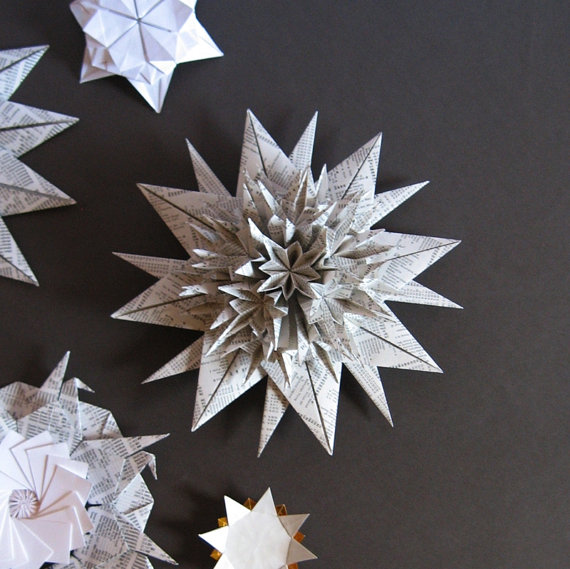 Miaa Studio's small geometric brass minimalist himmelis makes for a unique take-away gift or clustered for a different kind of open centrepiece in an understated, yet elegant, setting with succulents or seashells.