The story of A Christmas Carol goes together with the Holiday season like fresh snow, festive lights and hot chocolate. Yet, it's one thing to watch it year after year from the coziness of your own home and another to watch it come alive on stage in front of your eyes and inside your heart.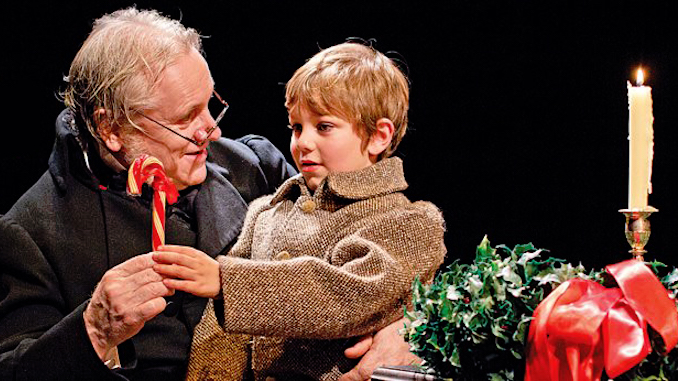 This year that is exactly what was experienced at Soul Pepper Theatre with their yearly adaptation of Charles Dickens' Christmas Classic. Like the Messiah and The Nutcracker, this festive performance is a must see for any theatregoer or Christmas enthusiast who feels cynical by the rampant consumerism and mindless self-indulgence of Christmas and yearns to remember the real magic around this time of year.
The beauty of this remarkable play is its simplicity. With just a simple stage, a couple of candles and old 19th costume there was nothing much to it. This allowed the focus to stay on the talents and raw emotions of the actors, which did not at all disappoint.
If one were to imagine the most perfect Ebenezer Scrooge it would not be more possible than the terrific acting of Joseph Ziegler. His transformation throughout the performance was spectacular. As the play moved from ghost of Christmas past, present and future, we felt what he felt and as our distaste for him grew to warmth, we also understood the fragility and innocence of the human condition.
This beloved play has endured because at its core, it is about what really matters most: our families and our communities. Over 100 years later and this beautiful story still holds sway because the themes of growth and transformation, redemption and belonging are universal. If a simple play can remind us once a year what is truly important in life, and for the greater good of humanity, A Christmas Carol should remain a classic for at least 100 more years to come.
Soul Pepper Theatre | Till Dec 24th.