The second annual Kobo Emerging Writer Prize winners in three categories were announced at a beautiful event in Toronto this week. One winner in each of the categories; Literary Fiction, Romance and Non-Fiction. Winners were awarded $10,000 CAD cash prize as well as promotional, marketing and communications support to help kick start their careers.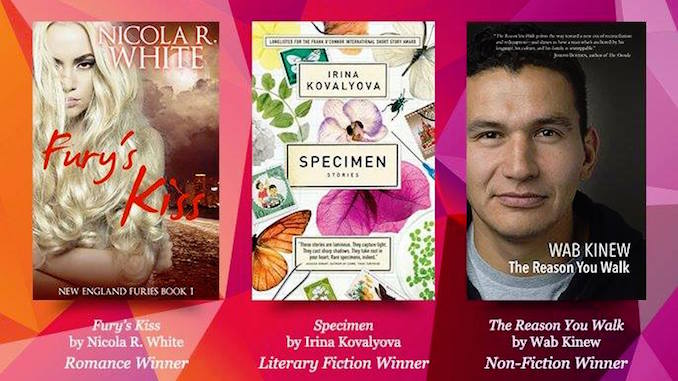 Some of the top authors in their fields helped select the brave new talent. Winners were decided by authors including Gail Anderson-Dargatz, Camilla Gibb, and Lynsay Sands.
"The prize was specifically designed to celebrate books written by authors getting their start in the industry. We recognize that books are more than just things to be sold. They are more than just units or content. They are containers of dreams, arguments and history. Books are an integral part of our culture and is a source of pride, heritage and identity with  which we as Canadian are entirely familiar," said Michael Tamblyn, CEO, Rakuten Kobo.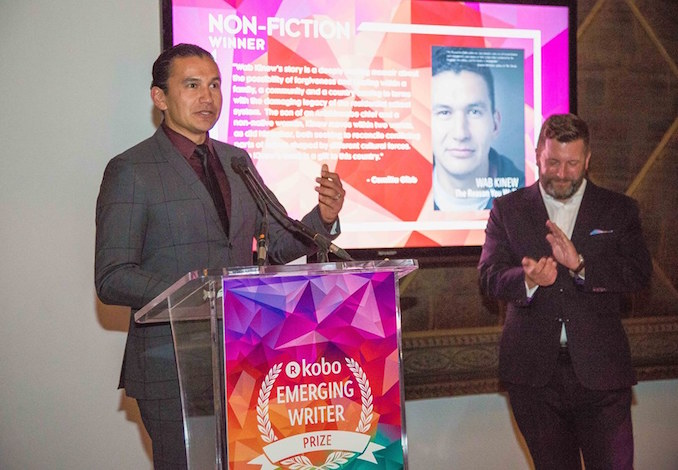 Winners were chosen from a shortlist of six books in each category. To get to the shortlist was no small feat for Kobo. Through a team of booksellers, completion rates, customer ratings and reviews, the shortlist was made.
Irina Kovalyova was awarded for Best New Writer in Literary Fiction for her book Specimen, a collection of stories that explore science and the human heart.
"In writing Specimen, I tried to encourage my characters  and my readers to look beyond borders. To live an authentic experience and truly become their masters of their own destiny," said Kovalyova.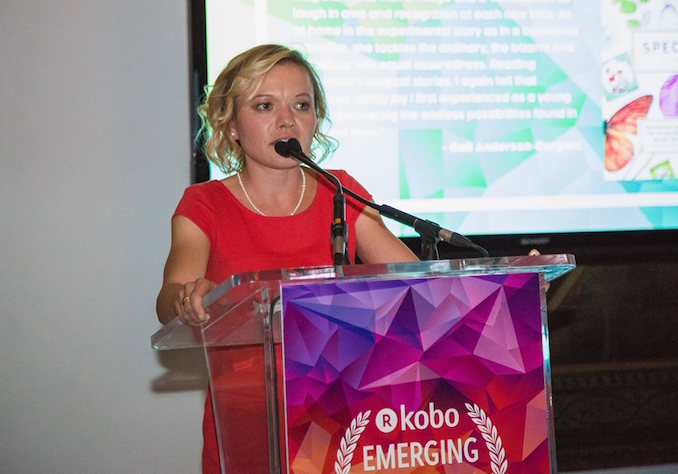 Gaile Anderson-Dargatz, author and Literary Fiction judge says,  "I was entranced with Specimen. Irina Kovalyova is a magician who, with a nudge and a wink, makes us laugh in awe and recognition at each new trick. As at home in the experimental story as in a traditional narrative, she tackles the ordinary, the bizarre and the taboo with equal assuredness. Reading Kovalyova's magical stories, I again felt that numinous, giddy joy I first experienced as a young writer discovering the endless possibilities found in narrative form."
Wab Kinew was awarded for his Non-Fiction work on his book The Reason You Walk. The novel invokes hope, healing and forgiveness with a story about a damaged father and his son as they embark on a journey to repair their family bond.
"Wab Kinew's story is a deeply moving memoir about the possibility of forgiveness and healing within a family, a community and a country coming to terms with the damaging legacy of the residential school system.  The son of an Anishinaabe chief and a non-native woman, Kinew moves within two worlds, as did his father, both seeking to reconcile conflicting parts of selves shaped by different cultural forces. Wab Kinew's book is a gift to this country." Said Camilla Gibb, author and Non-Fiction judge.
Nicola R. White was awarded the prize in the Romance category for her story Fury's Kiss. The novel follows main character Tara Walker who dreams of excitement for Cape Cod tourists. Faced with strange new powers and embroiled in a murder investigation, Tara must race to uncover the secrets of the ancient Fury that has woken inside her and the evil that stalks her.
"The idea behind the story was definitely original and Ms. White is a natural storyteller. Her writing flows smoothly, quickly drawing the reader into the world she's created, and then keeps them there with high doses of action, suspense, and of course romance. Her female lead is strong but still relatable." Said Lynsay Sands, author and Romance category judge.
Congrats to all the winning authors as well as those on the shortlist:
Literary Fiction
Romance
Non-Fiction
Check out the Kobo Emerging Writer Prize website for more info.