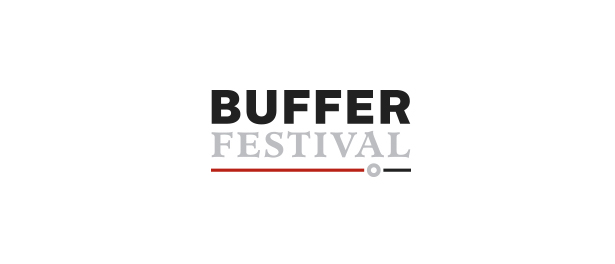 From October 23rd to the 25th, Buffer Festival will take over the John Bassett Theatre and St. Lawrence Centre for the Arts to showcase new creations from some of the world's biggest YouTube creators.
Toronto has its own group of superstar YouTubers and we thought we would make you a list of them for you to check out.Here are a collection of their videos with their bios.
Adrianna DiLonardo & Sarah Rotella (The Gay Women Channel): Adrianna DiLonardo and Sarah Rotella are the power duo behind The Gay Women Channel on YouTube. With over 250,000 subscribers on Youtube, these ladies are on the fast track with their refreshing take on LBGT+ issues.
Andrew Gunadie: Andrew Gunadie is a Canadian internet personality, musician, and video producer. Collectively, his YouTube videos have surpassed 10 million views. In 2013, he won the Digi Award for Online Personality of the Year.
Andrew Huang: Andrew Huang is a Toronto-based new media artist whose work is a distillation of his passions for music, video, and audience participation. A versatile and prolific musician, he has released over 2,000 songs in a massive range of genres.
Ava Gordy: YouTube Star Ava Gordy, is beyond funny. Her quirky style and perfect delivery make her one of our favorite people to watch.
Becky Wright & Kelsey MacDermaid (The Sorry Girls): Creators, Entrepreneurs, and Social Media Masters, The Sorry Girls are multi-talented in front of and behind the camera. The Sorry Girls continue to grow their passion for the online world and have since worked with notable brands such as Procter & Gamble and E One Films.
Corey Vidal: Corey Vidal is a Canadian online video content producer and digital media consultant. His YouTube channel profile has been viewed over 9 million times. In December 2007, Corey was one of the first Canadians to join the YouTube Partnership Program.
Jus Reign: Jasmeet Singh, a.k.a. Jus Reign, over the past 2 years, has become one of North America's hottest sketch comedy YouTube Stars with over 16 million total upload video views (16,791,081 to be exact) currently averaging over 500,000 views per month. He is stepping on the ladder of being one of the most viewed Canadian comedians and is currently the 13th most all-Time viewed Comedian.
Kristen Sarah (Hopscotch the Globe): Kristen Sarah is the creator and owner of Hopscotch the Globe: the leading, and award winning, adventure travel vlog. She is known as a risk-taking, adventure seeking, travel junkie who travels the world and films it all. In 2009, Kristen created HopscotchTheGlobe.com, which has grown to be a popular travel website and vlog for wannabe nomads and off-the-beaten-path adventure seekers.
LaToya: LaToya believes in positive entertainment and often leaves a favourable, yet helpful, impression on everyone who watches her videos. Presently, LaToya has nearly 1,200,000+ subscribers combining 2 of her YouTube channels.
For more information, visit the Buffer Festival website.