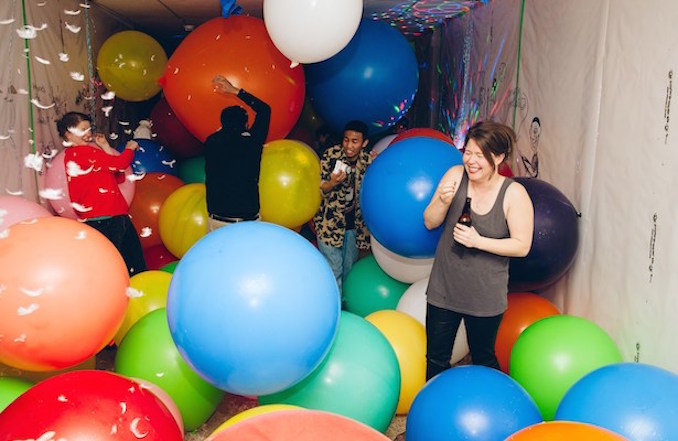 The Art of the Danforth festival has wrapped up for another year. This year, the festival ran from May 2-11th. Art of the Danforth is a free public art event, with a variety of free public art projects and activities aimed for and organized by the community of east Toronto.
Artists creatively explored what could be in the physical structures and cultural heritage of East Danforth. The neighbourhood was covered in an array of art installations, art in stores, walking tours, art workshops, and live performances.
The Art of the Danforth has two goals. The first, is "to unify and give voice to the cultural diversity found along the Danforth." The second, "to showcase the artistic talent found in and beyond the community."
This year, the festival partnered with East End Arts (EEA) a new Local Arts Service Organization that supports, develops and promotes the arts in Toronto's east end. The festival consisted of over 50 public and commercial venues that run along Danforth Avenue, from Greenwood Avenue to Woodbine Avenue.