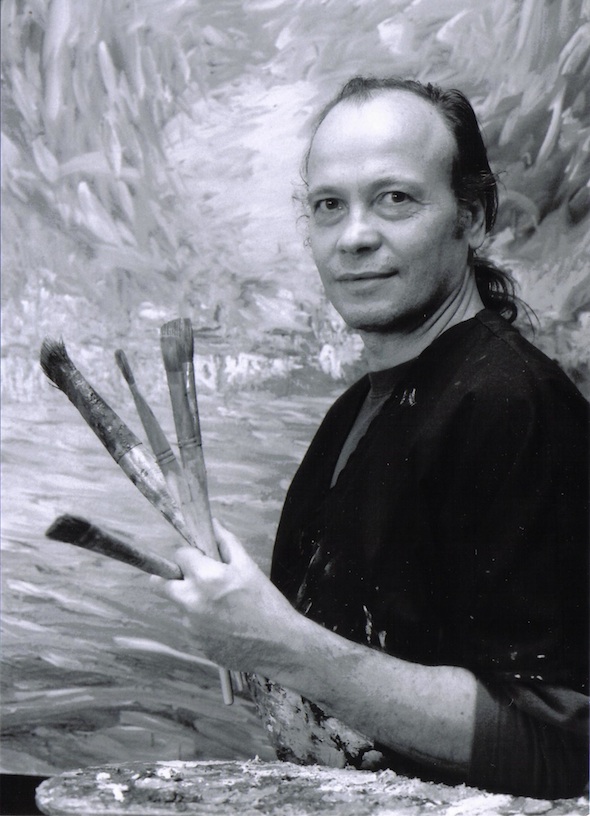 Marco Sassone sits behind a sleek, black desk in the corner of Berenson Fine Art. His grayish brown eyes gaze around the room. The gallery's walls are familiar with Sassone's work, and this Thursday Nov. 7, they will once again display his best pieces in the month-long exhibit, SANCTUARY.
The retrospective show has plucked the best of Sassone's works, which collaboratively create a narrative of his career in visual arts. Each piece will guide spectators from the 1960s to the present day through Sassone's long-travelled journeys. "My entire life has been departing and arriving," he says, "While painting, you are discovering the world."
Sassone was born in a small town outside of Florence in 1942, and moved to Florence with his family at the age of eight. His experiences in this city, he says, have shaped the cultural background of his art.
It was here—after dropping out of architectural school—where Sassone enrolled in a school of fine arts and studied under celebrated painter Silvio Loffredo. Loffredo was Sassone's guide and the two of them had a special kind of bond that ventured beyond the classroom and into the studio. "He taught me very little about how to paint, but instead how to see and how to observe," Sassone says. Even as he graduated and moved abroad, their relationship stayed strong. Eventually, years later, they reunited and held a collaborative exhibit with Oskar Kokoschka called Master and Pupil in San Francisco. Sadly, Loffredo passed away just this year, but Sassone looks back with nothing but appreciation, "[Our experience] was something that has stayed with me and it was enough to sustain my inspiration in art."
Sassone's first major departure was in 1967, following the flood of the Arno River the year before. Along with the many people who perished, the flood destroyed most libraries and galleries, consequently erasing a major chunk of the city's history. The event was one of the greatest natural tragedies to hit the city of Florence, and it conjured a dark period in Sassone's work. Blacks and grays began taking over his canvas as he looked upon a broken city that once filled his paintings with colour. After six months painting the wreckage and joining the cleanup effort, he decided it was time to find that colour once again. So, Sassone packed his bags and travelled across the world to the Golden State.
"Even though I went to California and saw the sunshine and the palm trees, I always had a reflection on that experience," he says. But despite arriving in the state with a round-trip ticket, Sassone's artwork began to develop in unexpected ways, and so he settled down for the next 35 years of his life.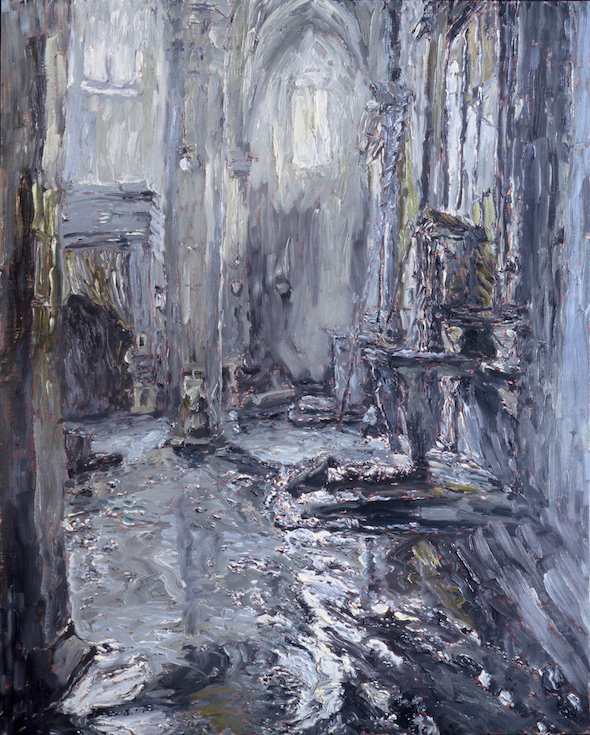 Shortly following his arrival, Sassone's career took a sprawling leap into success. In 1975, he was approached by Wally Findlay Gallery located in the heart of Beverly Hills. After signing a contract with the international company (or signing his soul to the devil, as he jokingly puts it), Sassone held numerous exhibits where he sold many of his original works. Celebrities such as Mohammed Ali, Tina Turner and Ella Fitzgerald were among his collectors, a fact that was nearly overwhelming to the artist. However, after a few years with Wally Findlay, Sassone decided that it was time for him to move on. "People thought I was crazy," he recalls. "But I just found that the gallery wasn't progressing with me, they were very traditionally set. I left because I wanted to be free."
Years later, when Sassone was living in San Francisco, he ran into a man named Willy. Willy was homeless. "He pushed around this big cart filled with his belongings. They caught my eye because they were so colourful—red, blue, white!" Sassone recalls. He remembers approaching Willy with a $10 bill in exchange for his time. Sassone perched himself in front of the man and his cart and began to sketch. This activity then became somewhat of a ritual. Sassone began scoping out the homeless people in San Francisco, and the moment he offered one of them a $10 bill, he had a line-up of people waiting to be turned into art. Before he knew it, a series was born, which he labeled Home on the Streets.
When he exhibited the series in 1994, it received overwhelmingly positive feedback. But one person's voice stood out above all of the others. It was Amy Selwyn, a journalist who happened to visit Sassone's exhibit while on a business trip for the Associated Press. A week after attending his exhibit, Selwyn mailed a letter to Sassone expressing her admiration. "Home on the Streets is brutal and unforgiving and, accordingly, unforgivable…I can't shake those people from my mind's eye," she wrote. "You have done something very important—giving a voice to those who are silenced and dismissed, and giving an image to those of us who would prefer not to see. Thank you."
Sassone still has a copy of Selwyn's letter to this date. To him, it was one of the most genuine moments of success in his career, "If I can move a person and put an indentation on somebody because of my work, that to me is the success of an artist."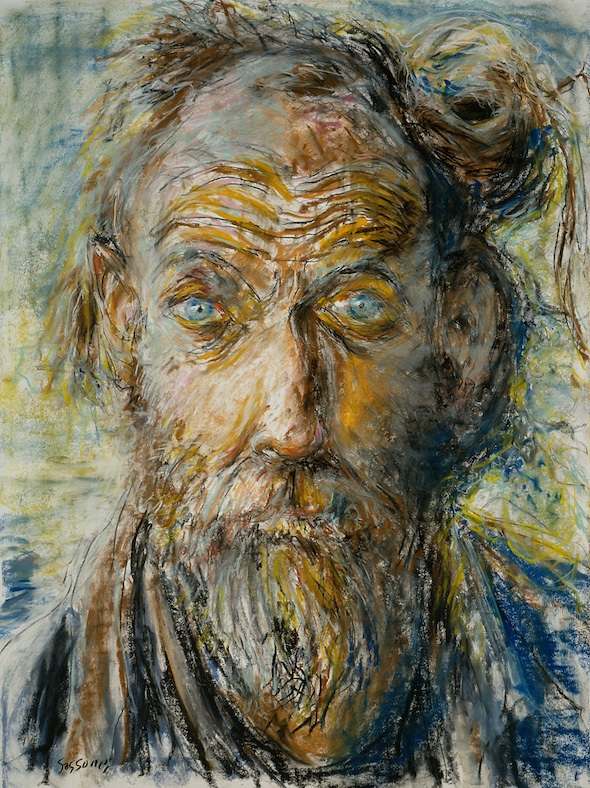 Sassone has now lived in Toronto for eight years with his wife. The city has aptly comforted his niche for painting urban landscapes, most of which were displayed in his 2008 exhibit, Marco Sassone: Toronto. Playing off his history of departures and arrivals, he draws much inspiration from the city's bridges, tunnels and railroad tracks. Although Toronto's long, cold winter has provided quite the shock for a man accustomed to sunshine, Sassone says he's happy to be here at this point in time, "I think I am here in a very good period. I'm experiencing the cultural evolution of the city as it happens."
It is evident, however, that no matter what part of the globe Sassone ventures to, his creative spark closely follows. At the age of 72, he sits across the desk with a glow in his eyes. "It's an entire emotion to generate your painting, to create your creative state of mind," he says as he sits back with his arms crossed, "And sometimes you'll never know where it might come from."
Be sure to check out Marco Sassone's exhibit SANCTUARY, which opens this Thursday, November 7. The exhibit will run through to December 12 at Berenson Fine Art located at Dupont Street and Avenue Road.
For more information, please visit www.berensonart.com.