I got a chance to chat with the owners of Dine TO about the success of their site as well as the business model they have executed. Telly and Stratos are originally from Montreal and have a strong background in both the restaurant industry and the web/software industry. Both coming from families who owned restaurants and both having worked in web design has given them a step up in the restaurant guide and review market. The site has become so much more than the restaurant guide it began as having most of its business being generated through the software and websites they create for each client.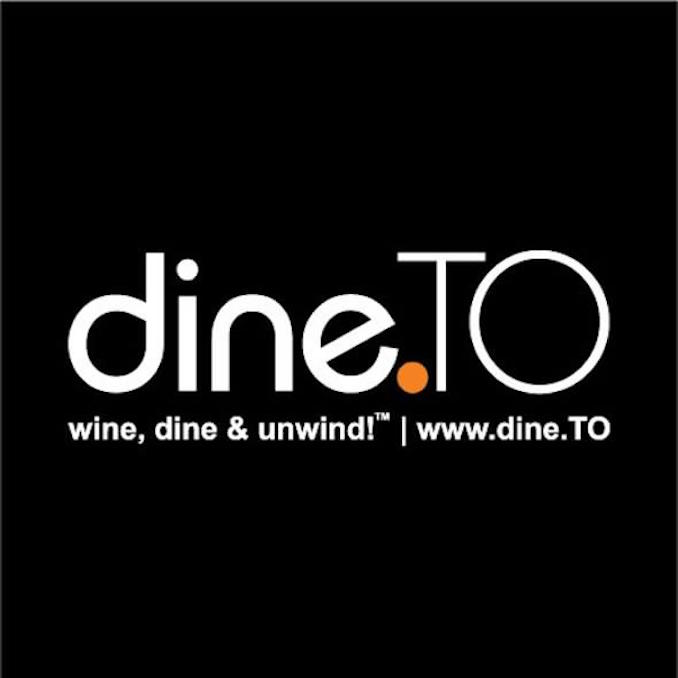 What has changed in functionality and content of the site since you first launched?
When we started it was just a restaurant guide for the public. It originally wasn't meant to be a business, it was more of a hobby for us. Now we are more of a software company building marketing tools and software solutions for restaurants and the hospitality industry. The guide right now is just one facet of our business, the biggest part of our business is our software development which is what we offer the restaurants on our backend.
Software they have created includes a VIP calling card that uses a tablet to take down information from clients about their experiences. This data can be seen over time to compare performance.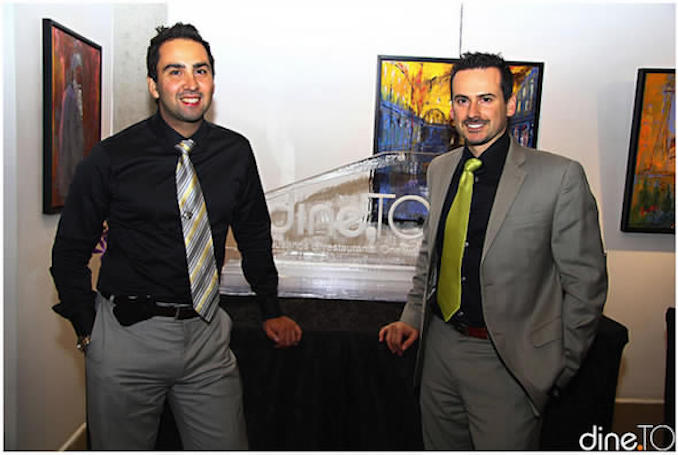 How has it been so successful in Toronto against other similar sites?
There is not one thing that makes that happen. We can take a certain directory and we can tell you the difference between each one. There used to be Menu Palace and Toronto.com. Now you got Urban Spoon and Yelp and Just Eat. Every one of these websites has its own niche. We pretty much encompass all of the things that these sites do and then some. Just the strong technology we have created to help restaurants market themselves is something that nobody does. We also house the info from the sites we make on Dine TO so we have all the menus with their photos from each restaurant. We work with a number of food critics or editors that provide us with good, non-biased food reviews. We send out our newsletter every week so our readers can find out about the new hot restaurant that have opened.
How do you choose the restaurants for review?
It is the choice of the writer first of all, most importantly it has to be new. We wont go back to a restaurant that has been open for years. It is all about fresh current up to date content. I leave it up to the writer to write the review on their opinion.
What do you plan to do next? I have seen some new cities.
We are already in Barrie, Mississauga, and other locations in Ontario. We have been in Montreal for the past few years and in Edmonton for the past 7 years. Our goal this year is to go to Vancouver, Calgary, and other big Canadian cities. Once we have done that our next step will be to go down south.
How do you guys do these tours and videos?
We have in house photographers and videographers, and we also have a full fleet of programmers. So everything we do is in house.
Do you sponsor or run any events?
We sponsor a lot of food driven events or restaurant driven events across the GTA. It has allowed us to get more involved with the community and be in touch with the restaurant we work with and ones that we don't work with.
What is great about Toronto as a home base?
It's diversity. We work with so many restaurants and so many cuisine types and ethnicities. It makes it more interesting and more fun. We are in the middle of it all.
One of the reasons we left Montreal is that the scene was better economically here in Toronto. It is also very vibrant and has a lot of energy. There is room to start a business. The city has a good mind set for young entrepreneurs.
What else should we know about you?
We are launching our own version of Open Table. We will be competing with them in the reservation world. We are also launching digital screens. Digital menu boxes that are touch screen. Also we are looking into launching a direct mail magazine.