Toronto's poker scene has experienced a considerable surge in recent years, with local players making waves in prestigious tournaments hosted by the renowned online poker platform, PokerStars. The city has become a hotbed of talent and consistently produces outstanding performers on the global stage. In this article, we delve deeper into the success of Torontonians in PokerStars tournaments, highlighting their achievements, challenges, and the future of poker in Toronto.
The Rise of Toronto's PokerStars Wizards
Toronto's poker community has transformed into a breeding ground for skilled players who have made their mark in the world of online poker. Among them, Parker Talbot, fondly known as "TonkaaaaP," has carved out a distinguished place in the poker realm. As an expert in online play, his impressive performance on PokerStars has gained recognition across the industry. We caught up with Talbot in Cyprus during PokerStars' new tournament in October, where he graciously shared insights into his successful journey.
Parker has been playing poker since he was 18 but even before that he would watch games on the television with his parents where the love of the game came to fruition. On his 18th birthday, he visited his first casino and was there several days a week to hone his skills in live play. He visits 3-5 destinations a year to play in tournaments as well as playing online the rest of the time. He also hopes that we will get some tournaments close to home.
"EPTs are my favourite events that I played for. Also the World Series of Poker Main Event. I am incredibly excited that the NAPT is back, hopefully we get some events in Canada. I really hope they come to Toronto, somewhere close to me." says Parker.
Arlie Shaban, another prominent Toronto poker player and streamer, has also garnered attention in the poker community. Although Shaban was unable to participate in the first PokerStars event in Las Vegas due to a Formula 1 promotion, his passion for the game and influence in the streaming arena have had a profound impact. His expertise and enthusiasm for poker have inspired countless players and propelled Toronto's poker scene even further. If you are interested in learning more about poke, his stream is a great place to start.
"The best way I can describe my poker stream is its entertainment mixed with education. Im definitely loud and outgoing, cracking jokes and singing and dancing. I started a $100,000 profit challenge last summer, I am about 75% done that. I am not playing the highest stakes so a lot of people can also feel the same emotions, they are in the same games. I play a lot of games between $20 and $200. It is a lot of a steady grind up instead of the hug swings of playing the $1000-$5000 games." says Shaban.
The Triumphs of Toronto's Poker Elite
Toronto's players have exemplified excellence and accomplished remarkable feats on the global poker stage. One such achievement was marked by Ryan Yu, who displayed his exceptional skills and finished an impressive 17th place in the highly competitive NAPT tournament in Las Vegas, the highest finishing spot of any Canadian player in the tournament. Yu's success highlights the caliber of players emerging from Toronto and their ability to compete against the world's best.
Toronto's Return to Poker Prominence
The revival of the prestigious North American Poker Tour (NAPT) in Las Vegas after a 12-year hiatus has rekindled excitement among Toronto's poker enthusiasts. The tournament, which took place at the opulent Resorts World Las Vegas, is touted as a thrilling and unforgettable event for players from all walks of life. The culmination of top-tier talent competing for the coveted NAPT Las Vegas title and a substantial prize pool was a landmark moment in international tournaments.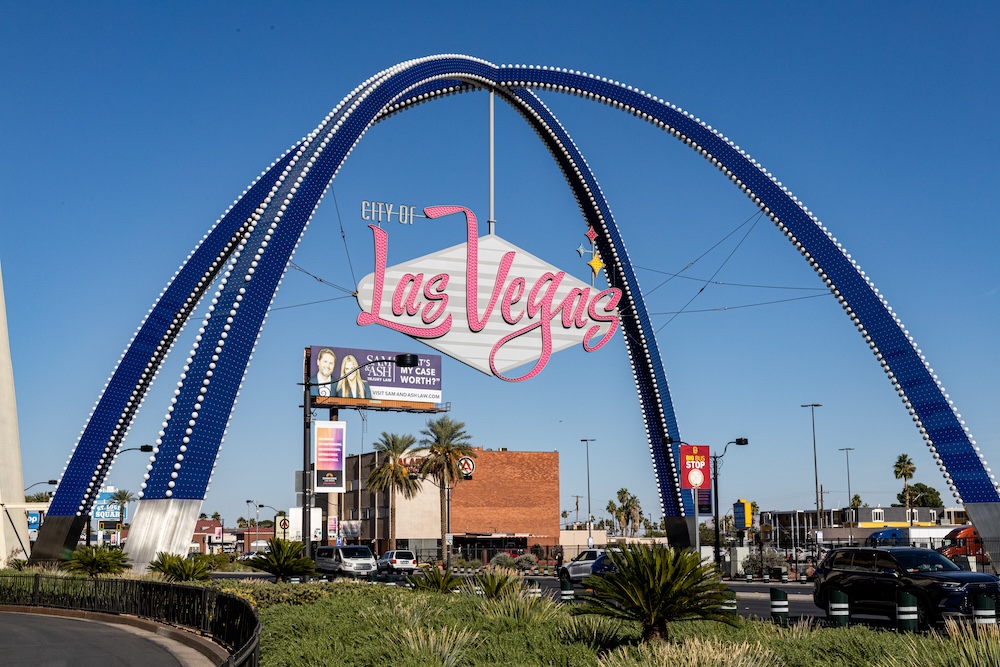 Apart from the intense competition at the poker tables, participants had the opportunity to immerse themselves in the vibrant ambiance of Las Vegas Boulevard. The city that never sleeps offers an array of entertainment options, ensuring a memorable experience both on and off the felts.
Toronto's thriving poker community owes much of its growth and success to the unwavering support of sponsors like PokerStars. The platform's commitment to fostering the sport and providing players with exceptional tournament experiences has significantly contributed to the rise of Toronto's players on the global stage. The NAPT Las Vegas tournament is a testament to PokerStars' dedication to delivering top-notch events that captivate seasoned players and attract newcomers to the game.
The Future of Toronto's Poker Legacy
With Toronto's players consistently proving their mettle in PokerStars tournaments worldwide, it is evident that the city's poker scene is poised for even greater achievements. The support of dedicated sponsors, such as PokerStars, and the unwavering dedication of players like Parker Talbot and Arlie Shaban, have laid a strong foundation for future success and the potential for future tournaments to be held locally.
As the poker realm continues to evolve, Toronto's poker community remains at the forefront, adapting to new trends and embracing technological advancements. The convergence of online play and live events has opened up new avenues for growth, affording players the opportunity to refine their skills in both domains.