Samsung Canada has partnered with Code Ninjas to launch a coding workshop series, called 'Galaxy Builders', for Canadian youth. The workshops aim to encourage coding amongst young Canadians between the ages of 5 and 14, by providing them with a hands-on experience to learn how to code and create an interstellar digital Galaxy. Participants will have access to Samsung Galaxy devices, including the Galaxy Tab S8 Ultra, Galaxy Z Fold4, and Galaxy S23 Ultra, to test their innovations. The workshops will take place at select Samsung Experience Stores and Code Ninja locations across the Greater Toronto Area, starting on June 10th.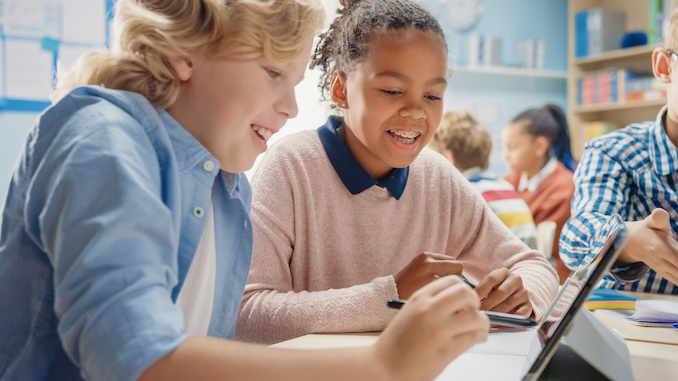 The workshops will leverage Code Ninja's engaging game-based curriculum to encourage the development of coding skills, along with boosting self-confidence amongst youth via teamwork, logic, and problem-solving skills. With Code Ninjas instructors on hand providing step-by-step lessons, participants will build their own personalized constellation using code on an easy-to-use software app that allows them to adjust parameters such as number of stars, colours, planets, and rate of pulsation.
"As the digital landscape continues to evolve, computer coding skills are more important than ever and we're proud to work with Code Ninjas to empower Gen Alpha coders to unlock their potential to learn with Samsung Galaxy technology," said Raj Doshi, Head of Mobile Business at Samsung Electronics Canada. "Equipped with our Galaxy mobile devices, these digital experiences not only give youth the opportunity to learn a key digital skillset, but also provide them with a space to unleash their imagination and bring their worlds to life."
The workshops will take place at Code Ninjas locations in Etobicoke North, Etobicoke South, and Leaside on June 10, June 17, June 24, and July 8, 2023. The Galaxy Builders workshops will also be hosted at Samsung Experience Stores at Yorkdale Mall from June 17 to June 18, CF Sherway Gardens from July 8 to July 9, and CF Toronto Eaton Centre from July 15 to July 16. Parents and guardians looking to bring their youth to participate in these workshops can register on the Samsung Canada website.
Code Ninjas believes that every kid deserves the chance to unlock their innate, unlimited capacity to learn, and coding helps nurture key skills such as teamwork, problem solving, and critical thinking. "We're thrilled to work with Samsung Canada to provide seamless coding experiences and expose even more youth to these skillsets," said Sapan Jot, owner of Code Ninjas South Etobicoke in Toronto.
Participants can also capture great angles of them exploring their own Galaxy creation with hands-free Flex Mode on the Galaxy Z Fold4, or low-light exposures of their constellations with the Galaxy S23 Ultra. Using QuickShare, participants will also easily be able to send their photos and constellation files to their personal email account or their personal device.
Don't miss this opportunity to learn how to code and create your own interstellar digital Galaxy. Register now on the Samsung Canada website and join the Galaxy Builders workshops starting on June 10th. For more information on programs and services offered at Code Ninjas, please visit their website. For more information on the latest Samsung Galaxy news and offerings, please visit the Samsung Canada website.