We all know real estate is an ever-changing industry and consulting with a registered real estate agent is a no-brainer. As buyers and sellers seek out property options, real estate professionals help save the day with their expertise and guidance. Meet an esteemed real estate agent, Kafayat Ayodele-Peters. A Greater Toronto Area (GTA) based licensed realtor, her work involves facilitating the sale and purchase of luxury properties.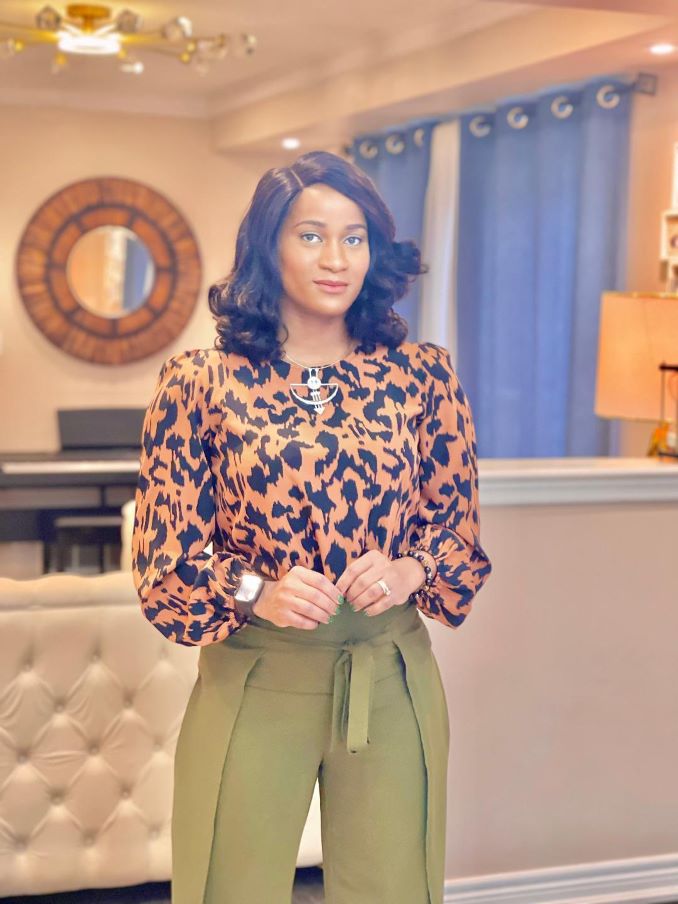 Q: Tell us about your work and journey so far at Right At Home Realty?
Right At Home Realty, established in 2004, is now Canada's leading independent real estate brokerage. I began my journey as a Realtor 7 years ago, starting part-time but transitioning to full-time for six months in 2021 while I completed my broker course with OREA College. I have been honoured with the excellence award for my achievement as a top agent three years in a row. This year, I will work full-time as a licensed Real Estate Broker. I am dedicated to my role and aim to assemble a team of professionals with similar visions and aspirations.
Q: What inspired you to become a Realtor?
My partner and I eagerly searched for our first home as homeowners, unaware of the hidden expenses that came with home ownership. Eventually, we realized that owning a home was a worthwhile goal, but the process could have been smoother. As our family grew, I sought a career that offered flexibility, and real estate was the perfect fit. As an agent, my passion for educating and empowering clients through their home-buying process drove my desire to impact others' lives positively while leading to their personal/financial growth.
Q: What do you specialize in?
I currently focus on residential real estate but aim to expand into other areas. My belief is to excel in one field before branching out, which can only be achieved through experience.
Q: Tell us how your successful services make a difference?
I provide exceptional service to my clients by:
Accurately listing properties with accurate descriptions, professional photos, and targeted marketing strategies.
Offering a user-friendly website and virtual tours to showcase a variety of properties.
Offering expert guidance and personalized service throughout the buying/selling process.
Effective negotiation to secure fair deals for both parties.
Ensuring a smooth transaction with efficient communication and proper documentation.
Maintaining customer satisfaction through follow-up after the sale to foster repeat business.
Q: What makes your negotiation style stand out, and how do buyers and sellers benefit from it?
I use a negotiation style that considers market conditions, property conditions, and buyer/seller motivations. By effectively assessing these factors, I can help both parties reach a fair agreement that reflects the property's market value and meets their specific needs. This results in the right price and value for both the buyer and seller, minimizing the risk of disputes and ensuring a seamless transaction process.
Q: Who do you mostly work with to support your client's needs?
I collaborate with all parties involved in a real estate transaction, including other agents, mortgage brokers, lawyers, appraisers, and clients' family members who require updates or clarification.
Q: Share impactful stories about your work?
I exceeded expectations for a relocating client from out of province by showing them around town, introducing them to local businesses, and assisting them in settling into their new home. Also, I utilized my extensive network to connect first-time home buyers with down payment assistance programs, enabling them to achieve homeownership, and making a lasting impact on their life. The list goes on.
Q: What issues do you try to mitigate?
To prevent financing problems, I reduce issues by working with a mortgage broker to find the best loan options and ensuring clients have the necessary documents and credit scores to secure financing. To mitigate property condition issues, I advise clients to hire a professional inspector to assess the property and identify any potential problems before making an offer. And to manage clients' expectations of market conditions, I stay informed on market trends and offer advice for informed decisions.
Q: What is the most rewarding advice you have received as a realtor?
As a realtor, the most rewarding advice I've received is prioritizing my client's needs and interests above my own. This fundamental principle helps build trust and maintain clear communication, leading to a strong reputation, repeat business, and referrals, resulting in a fulfilling and successful real estate career.
Q: Are there any exciting, featured listings underway?
I have recently decided to expand my services and become a seller's agent. Despite being primarily focused on serving as a buyer's agent, I felt confident in my training and abilities and decided to make the switch. The decision has proved successful, as I have several listings hitting the market in February.
Q: Where can we follow you (website details/social media)?
You can find me and find my listings on my website. OR get updates by following me on social media platforms under the handle name @RealtorKafayat or alternatively @BeHomeSmart.