Essays are the most common type of homework for students across different levels. Whether you are a high school, college, or university student, you must write essays as part of the learning or assessment process. Most students admit that essay writing is challenging to them due to some factors, such as poor research skills since some essays require to be supported by credible and reliable information, poor mastery of essay formatting requirements, and poor grammar.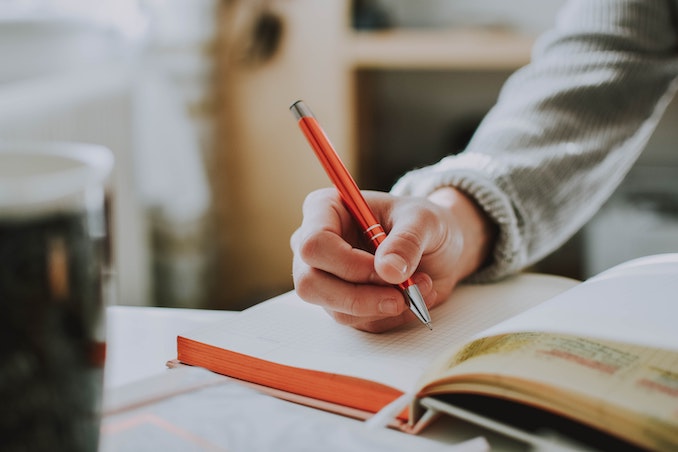 Developing essay-writing skills will help you conquer the challenges and write excellent essays. You will learn to communicate ideas on a topic from your perspective comprehensively and logically. Additionally, your professors will easily assess your knowledge of a subject, which improves your overall performance. Learning the different ways to improve essay writing should remain a top priority as you move towards achieving your academic goals. This article will provide you with insights that will help you to become better at essay writing.
3 Essential Ways You Can Improve Your Essay-Writing Skills
Like any other skill, you can improve your essay writing by following the steps below.
Focus on grammar and spelling basics
One of the main features of a high-quality essay is the lack of grammatical and spelling errors. A flawless essay allows readers to appreciate your professionalism and attention to detail. Besides, reading an essay free of grammar and spelling errors will allow your readers to enjoy reading your article. It will also ensure they easily understand your opinion and argument. Some common grammatical errors you should avoid include punctuation, incomplete sentences, subject-verb agreement, and sentence structure among others. Numerous computer-based tools that will help to improve your essay writing skills in English are available online.
Understand the structure of an essay
Another of the most essential tips to improve essay writing that you should pay undivided attention to is the essay structure. I would advise you to prepare an outline to ensure that your ideas will follow a logical structure which will make it easier for the reader to understand. Having an outline will allow you to express what you need to communicate in every section. Typically, an academic essay has three sections that include the introduction, the body, and a conclusion.
The introduction paragraph should capture the readers' attention, provide a background on the essay topic, and develop a thesis statement.
The body paragraphs communicate your ideas, opinions, and arguments logically. Include credible evidence to support your opinion and cite the resources. You should discuss one idea per paragraph.
The conclusion paragraph summarizes your essay. You should never introduce or communicate new ideas in the conclusion section. Remember to restate your thesis statement in the conclusion.
Understand the structure of a paragraph
Another important aspect of how to improve your essay writing skills is learning to structure your paragraphs. Paragraph structures allow you to logically communicate your ideas to enhance clarity and coherence. You should structure your papers as follows:
Topic sentence: The first sentence should help the reader to understand what your paragraph entails.
Evidence: you should provide evidence from a credible resource to support the idea.
Second evidence: It may reinforce the first evidence or provide a contrary view on the idea you are discussing.
Your argument: it allows you to share your point of view. Your readers will be interested in learning what your argument is based on the issue.
Link sentence: The sentence links your discussion with the closing sentence.
Closing sentence: This is the final sentence in the paragraph. It summarizes your paragraph and reinstates the topic sentence.
Tips for Essay Writing That Will Help You Deliver Exceptionally High-Quality Papers
Understand the question
One of the main important tips for essay writing is analyzing and understanding the question. Before engaging in the writing process, you should know what exactly is required of you. For instance, you should understand the key concepts that relate to the essay, the scope of the essay, and the content to be discussed, to accurately and satisfactorily respond to the essay question.
You can improve your essay writing skills by seeking assistance from online custom writing services. Such companies have highly qualified professional writers who help students overcome the challenges of writing exceptional essays. Besides, the experts will help you to complete your assignment when you have limited time. Ca.CustomWritings.com is one of the most reputable essay writing services in Canada. The company is affordable and offers exceptional services to students across diverse academic levels and fields. Do not hesitate to visit the company's website or contact the customer service team for more information.
Define your argument
Once you have carefully analyzed the topic, the next step is to define what your argument is. Define your point of view and proceed to develop your argument that would present based on the topic.
Use credible resources to support your argument
Once you have defined your argument, decide on the credible sources that you will use to support your arguments. For instance, you may seek books, journal articles, research papers, or any other academic sources. Remember to appropriately cite and reference your essay using the required format that includes APA, MLA, and Harvard.
Organize the essay based on the structure discussed above
Once you have everything in place, develop an outline to help you in organizing your essay. Adopt the structure discussed above that includes the introduction, body paragraphs, and conclusion.
Start the writing process
The next step is to start the writing process. It is the most important step since it is what you will present to your readers. One of the most important tips for writing an essay is ensuring that your writing is clear and easy to follow. Ensure that your essay follows the overall structure. More importantly, ensure that paragraphs and sentences are developed and do not contain grammatical and spelling errors.
Proofread and edit the paper before submission
Once you have finished writing your essay, ensure you go through it to ensure it does not contain errors that could reduce its overall quality. In case you are confident enough, consider seeking any Canadian proofreading and editing professionals to help you. Professional proofreaders will help you discover more complicated errors that include stylistic errors.
Check for plagiarism
Finally, ensure that your essay is 100% original. As you may have known, plagiarism is one of the greatest academic crimes abhorred in Canada and beyond. Ensure that you accurately paraphrase any ideas you have borrowed from external sources. You should also cite and reference the sources to acknowledge the authors.