Kitchen Hub is Canada's first virtual food hall that provides restaurants with technology and services, optimizing their takeout and delivery. We spoke with Adam Armeland, Co-Founder and CEO, to find out more about them.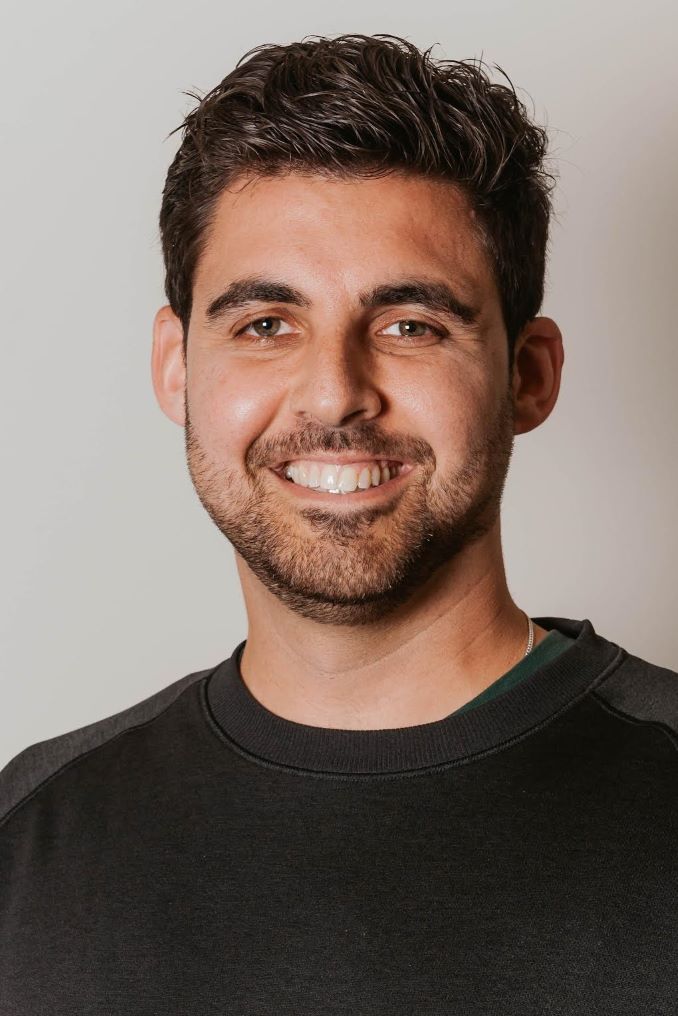 What is your business called and what does it do?
Kitchen Hub is Canada's first virtual food hall, revolutionizing the takeout and delivery industry. We provide restaurants with technology, services and kitchen facilities optimized for takeout and delivery, enabling them to expand with low costs while doing what they love — cooking great food! With two locations in the GTA and a third flagship location opening in early 2022, (and 50 locations planned across the
country in the next five years), customers can order from the city's best restaurants, individually (including Gusto 101, Impact Kitchen, Chatime, Fresh Restaurants, Pai Northern Thai Kitchen) or from a combined menu including dishes from a number of restaurant partners — all in one delivery or pick-up.
What made you want to do this work?
While I was on parental leave, I used to pick up takeout from a place called Pazza Pazza on Eglington – it was my way of 'cooking' for my family while I was busy taking care of my daughter. During my many visits to pick up my order, I began noticing that there were a bunch of parents doing the same thing. There was always a steady flow of people just like me as well as delivery drivers picking up their orders.
It was in those chairs that my "aha" moment struck – people are busy and looking for quality food provided conveniently. Toronto is known globally for its incredible selection of exceptional restaurants and bustling culinary scene, third party apps like UberEats and DoorDash were setting down footing in the city and off-premise cooking concepts were on the rise. I knew exactly what I had to do next.
What problem did you want to solve with the business?
The take-out and delivery channel has been steadily growing and evolving over the last 6-7 years through the implementation of third-party apps. The problem here is that the primary focus of many restaurants is optimizing the in-person dining experience with take-out and delivery being rarely prioritized and, as a result, often not profitable.
Lockdown illuminated this problem while in-person dining wasn't an option. Now, as restaurants navigate reopening once again, it can be quite challenging for staff to not only adapt to changing rules and regulations but to split their focus and excel at both dine-in and takeout simultaneously.
Enter Kitchen Hub. Our team offers restaurant partners a profitable and easy-to-operate model for expansion, opening a new restaurant in a location serving a new trade area for a fraction of the upfront costs, a streamlined and turkey service to minimize startup headaches and all of the profit margin of running a successful dine-in establishment in addition to providing customers with a premium quality takeout and delivery experience. Just because it's delivery, the quality doesn't have to decrease – we are ushering in the next generation delivery by defining DELIGHT in DELIVERY.
Who are your clientele/demographics?
Kitchen Hub uses a data-driven/data-informed approach, leveraging quantitative and qualitative data as well as feedback from our partners, advisors and community to find our customers and select locations.
We do this by first analyzing data that is readily available (census, population segmentation) as well as working with third party app partners. Next, we engage industry experts/advisors given the experience/network each of our founders brought to the table, consulting with a roster of very well-established veterans across the range of relevant industries (food service, tech/e-commerce, startups, real estate, etc.).
Lastly, we access community needs by analyzing each neighbourhood to pinpoint the culinary white space that exists. In essence, we identify the missing piece of the culinary puzzle by neighbourhood, bringing in highly sought brand/cuisine offerings that currently don't exist there tailored to the unique needs of each neighbourhood demographic.
How does your business make money? How does it work?
Our philosophy is that our partners' success is our success, which means that we go to incredible lengths to help partners like Piano Piano, Pai Northern Thai Kitchen and Impact Kitchen achieve success in our model. We are bringing our restaurant partners into the on-demand e-commerce world and view our role as shepherds helping them achieve success in this niche of the restaurant industry. We always go above and beyond to configure and implement effective processes and procedures to optimize the takeout and delivery experience, keeping every dish at its best until it arrives at its destination.
Where in the city can we find your profession?
Currently, we have two locations – Queensway and Parliament – with our flagship Castlefield location opening in the new year. The Castlefield location will serve as a model for all future locations and include 13 kitchens covering a wide selection of the major cuisine, building a considerable food amenity to the area.
What is the best question a prospective customer could ask a member of your profession when comparing services? Give the answer as well.
Q: How is operating a ghost kitchen different from a typical restaurant?
A: There is an opportunity to scale quickly with lower Capex and a higher margin. This may sound like a fantasy in an industry known for its low margins, but it is true.
Kitchen Hub provides a platform for restaurants to scale in a way that they have not been able to in the past. Menus are often also slightly different, keeping in mind that the dishes being ordered are typically enjoyed 30-60 minutes after being prepared rather than the five minutes it may take for a dish to be served dining in.
With that in mind, restaurants also should test their product and develop a specific "at-home experience" considering that the food will be enjoyed at home rather than in-house, creating an entirely different dining experience altogether.
Lastly, dine-in was the primary way in which restaurants engaged with their customers. Location was a major factor in determining success. Since the industry has pivoted to focus on digital platforms, it has become increasingly important, on third-party apps, to secure top tile placement in the top right of the screen, rather than being buried in the bottom where potential customers need to scroll down to
find you. No longer physical location (i.e. main and main), it is now how do you get to the top right corner of a screen
What is the best part about what you do? What is the worst part?
The best part is, I wake up every morning excited and happy to start my day. I very much enjoy working with such an incredibly talented and growing team on a pioneering and complex business. I also love that we're able to help restaurants grow and change the industry for the better. A challenge that has come up is the supply chain issue that we're all facing. It has been difficult to navigate, especially as we prepare to launch our flagship location.
That said, construction is almost complete and we are very much looking forward to opening the doors in January.
What is your favourite joke about your own profession?
Did you hear about the restaurant on the moon? Great food, no atmosphere.
Where can we follow you?
Website | LinkedIn | Instagram | Twitter | Facebook
PAY IT FORWARD: What is another local business that you love?
Not 9 to 5 is a wonderful non-profit that focuses on mental health awareness for those in the hospitality and culinary industry. The restaurant business is really exciting, but can also be incredibly stressful – the work they do is so important during the best of times, but especially now as we navigate industry-wide impacts of the pandemic.