The Ontario Lottery and Gaming Corporation is about to face some rather stiff competition for its PlayOLG.ca online gambling site launched back in 2015. 
The OLG online casino and (now) sportsbook has long enjoyed a monopoly on legal online blackjack, video poker, roulette, and slots across the province. When it added recently legalized single-game betting with its new PROLINE+ online sportsbook this past August, OLG enjoyed a monopoly on legal online sports betting too.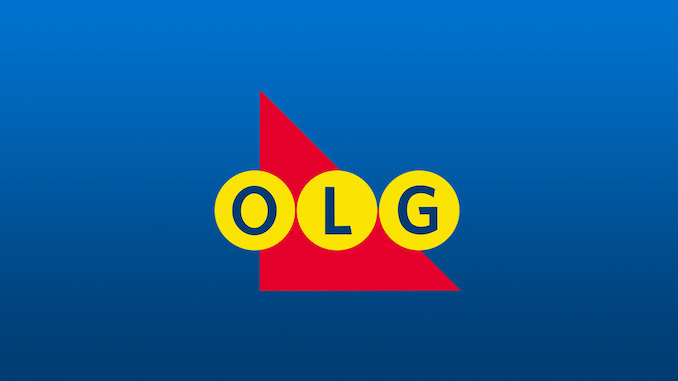 However, the Ford Government has believed for a while the best way to go after the more than $500 million a year Ontarians gamble with unregulated grey market offshore gaming sites is not with a single entity it controls, but with an army of competitors it can share revenue with.
In his 2020 provincial budget speech, Ontario Premier Doug Ford said he wanted to establish a competitive market for legal online gambling to tap into the millions Ontarians were already gambling online. 
That new competitive online gambling market will finally launch in Ontario on April 4, 2022, and according to experts in the field of online gambling regulation at PlayOntario.com, some of the biggest online casino and sportsbook brands on the planet are headed here.
That means, after April 4, you'll be able to bet on the Leafs, Raptors, or almost any other team in sports with recognizable North American sportsbook brands like DraftKings and FanDuel. Even home-baked Canadian sports media companies turned sportsbooks like theScore will be looking to take your action. 
It also means you'll be able to play the latest and most popular online casino games with the biggest casino brands on the continent, like MGM and Caesars. PlayOntario also says BetMGM, Caesars Sportsbook, and Score Media and Gaming's theScoreBet will have casino games too, as most online sportsbooks are planning to go the full-service route. 
Plus, Canadian media giant Torstar, the group behind the Toronto Star, plans to launch its own online casino and sportsbook via a new online gambling company: NorthStar Gaming. Torstar's NorthStar has already partnered with online gaming and sports betting tech leaders Playtech and Kambi to that end.
Whether they're here already or headed to Ontario come April, all of these big-time online casinos and sportsbooks will soon have one thing in common. They'll be licensed and regulated by the Alcohol and Gaming Commission of Ontario's new iGaming Ontario and have to give up a percentage of their earnings via private revenue-sharing agreements. 
Apparently, iGaming Ontario won't comment on revenue-sharing agreements or say what the rates might be, except to say the percentage of revenues online casinos and sportsbooks must share is pursuant to these private agreements and not considered a tax. 
However, industry sources say it's likely to be around 20% and even though the market will be structured so that online casinos and sportsbooks aren't subject to a gambling revenue tax, they will be required to enter into revenue share agreements that act just like one.
The province estimates people in Ontario are spending upwards of $1 billion gambling online every year. Even using conservative revenue estimates, capturing that market in its entirety would mean an additional $10 million in Ontario's coffers annually. 
However, most experts think the people of Ontario will embrace legal online casinos and sportsbooks in an even bigger way. 
In fact, industry insiders at PlayOntario released a white paper last year suggesting Ontario's new online gambling market has the potential to generate $11.1 billion in wagering and more than $800 million in online casino and sportsbook revenue annually. That would mean the province raking in a share of somewhere around $160 million annually. 
Either way, come April, Ontarians are suddenly going to have a lot of choices when it comes to online casino gaming and sports betting. And, if they make the right ones, gambling responsibly with these new legal and licensed online casinos and sportsbooks, the province will be one of the biggest beneficiaries of it all.