Cherry arrived at our shelter in May as a transfer from Toronto Animal Services without any backstory or records to speak of so her life's story is a bit of a mystery to us. We've no doubt that Cherry's got plenty of stories to tell, she's just waiting for someone who will listen!
Cherry is a laidback senior gal who's looking for a home that can support her transition into old lady life. She doesn't need much besides a high quality diet and lots and lots of water to keep those kidneys in tip top shape!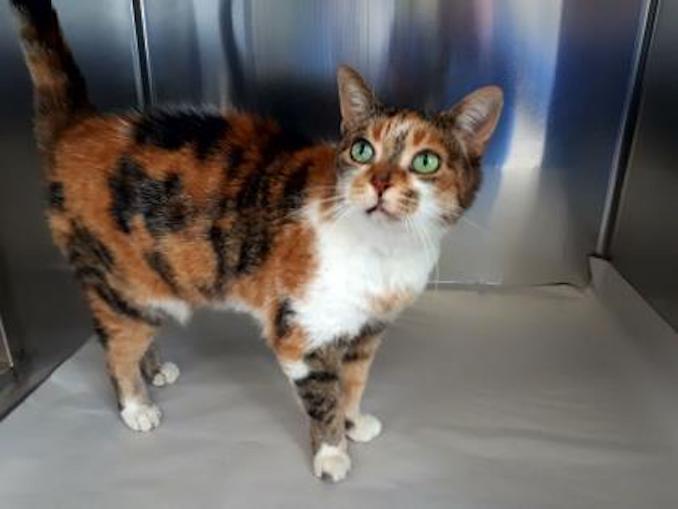 Cherry
Age: 10 years 6 months
Sex: Female
Size: Medium
Colour: Black/Orange
Spayed/Neutered: Yes
Declawed: No
In order to ensure a smooth and successful adoption, please remember to check all the basic requirements for adopting before coming in to the shelter.
About this column:
Each week we feature animals available for adoption from local shelters in the Toronto area with the hopes that our readers will assist in finding good homes for them. If you, or someone you know, has the resources to take care of one of these animals, please do get in touch with the appropriate shelter via the links provided.