Thomas Hart was trained as an industrial designer, which connotes the design of products for the mass market, however he spends most of his time designing and handcrafting highly unique one-of-kind pieces of furniture, lighting, leather goods and other household objects. He has never been much of a minimalist in his own style and he loves to add in details to his work that exemplify his skill set as a craftsperson. At such a young age, Thomas has become a master at making things and is always surprising those around him with what he has come up with next.
As a designer, sustainability is really important to Thomas and ensuring his products are made to last a lifetime is one of the major ways he makes sure the things he produces are not having a negative impact on our earth. Hart also almost exclusively uses natural materials and loves to incorporate found objects in the things he designs, saying that by applying that constraint, his creativity can run wild.
Whether he is lathing wood for a furniture project, weaving leather for a light fixture or hand stitching some sort of showpiece accessory for a fashionista client, Thomas seems capable of making anything and always creating something new and unseen. Thomas has often said he wants to create heirlooms for people, designing products that are so well made, and so incredibly cherished, that they will one day be passed down to another generation. That isn't something we see a lot of anymore, so if you get the opportunity to invest in one of his pieces, know that you've just acquired something special.
Biography for Thomas Hart: by Hilary Cluett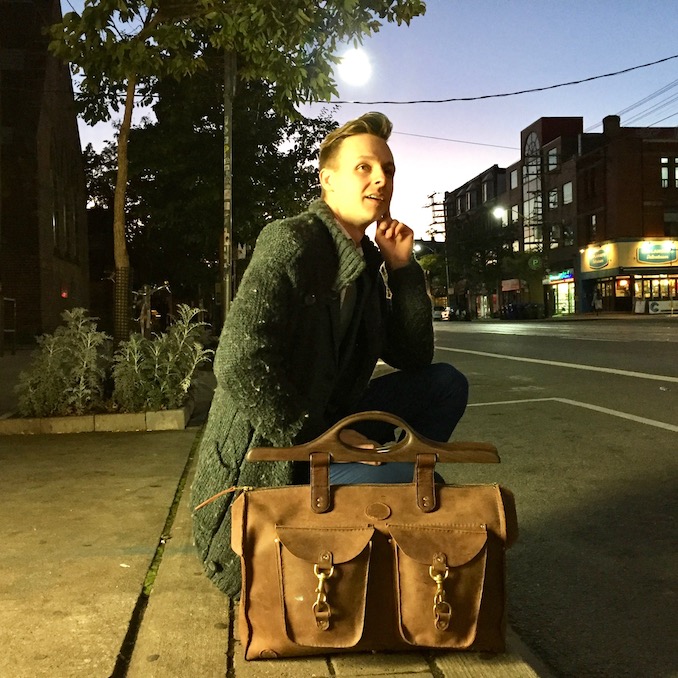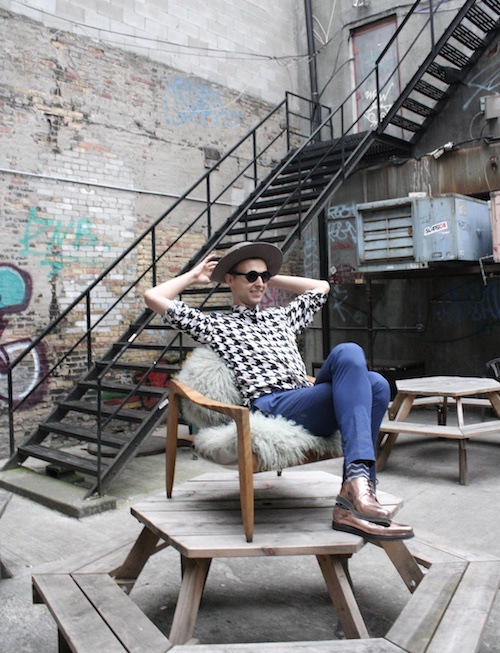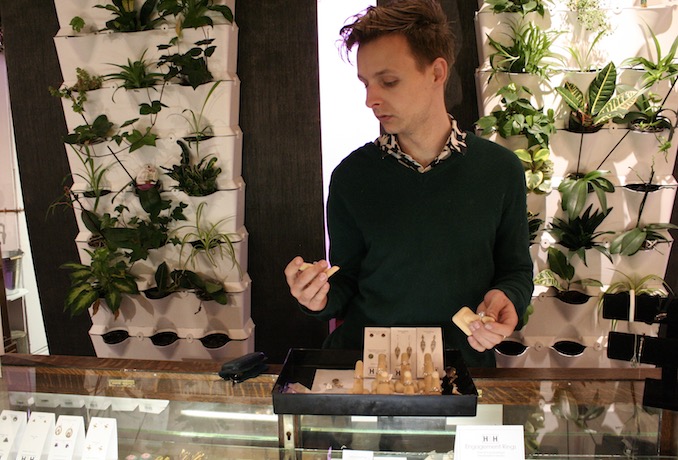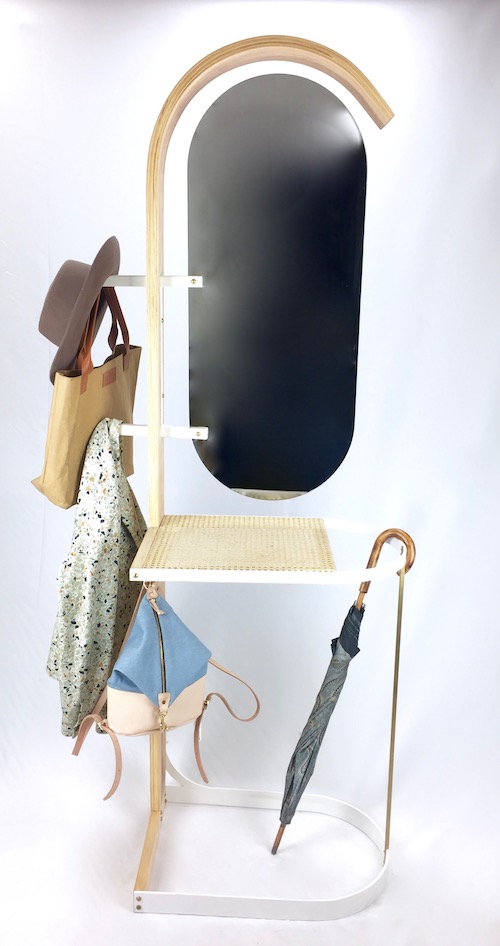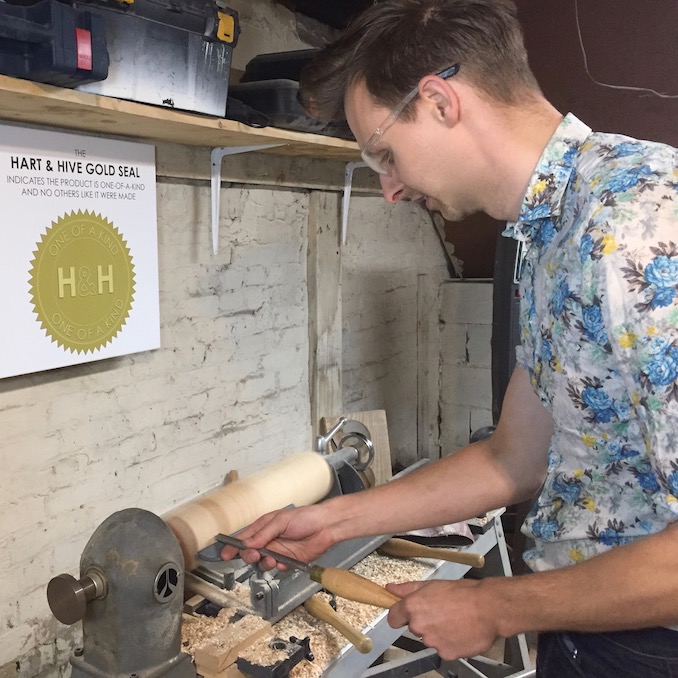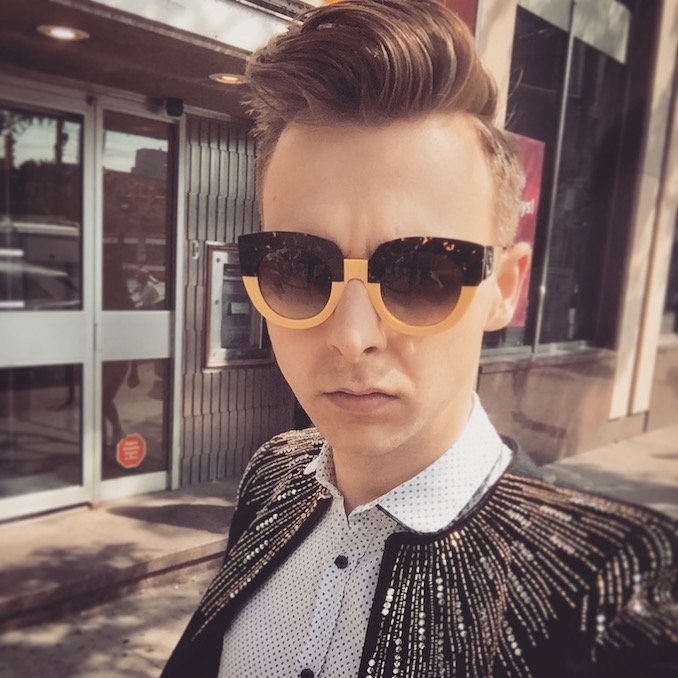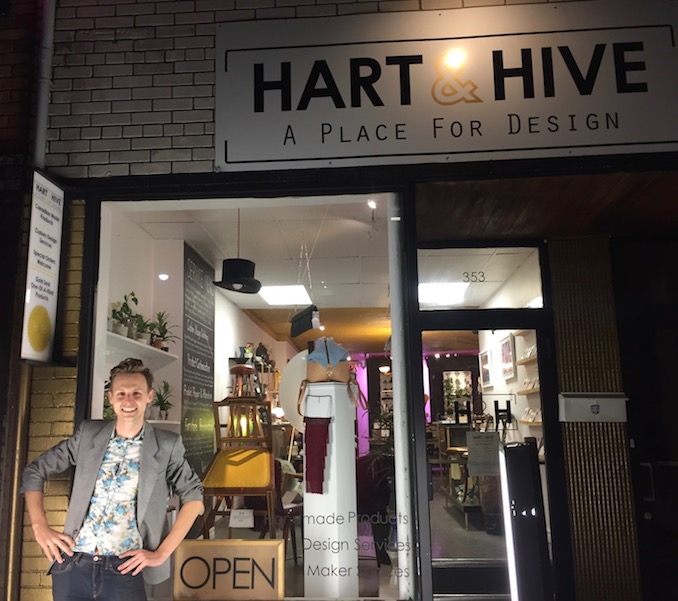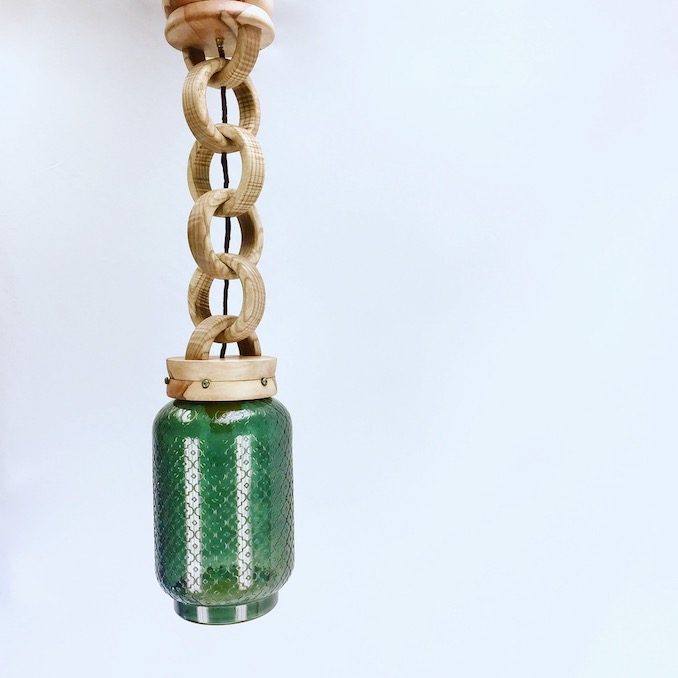 What hood are you in?
I live on Harbord Street but my studio is in Kensington Market, on College Street. I consider Church Street to Ossington to be my neighbourhood.
What do you do?
I am formally trained as an Industrial Designer (Product Designer) and have designed products for mass production but what I really love to do is design and manufacture bespoke pieces. I work mostly in wood and leather and sometimes incorporate found objects to make one of kind pieces of furniture, light fixtures, household objects, fashion accessories and home décor.
What are you currently working on?
I always have at least four or five projects on the go, some of my own and some custom work for clients. One of the things I'm excited about that I'm currently working on is a ceiling light that works like a big mobile. A horizontal bar is suspended with a woven leather light hanging from one end and a big stone counterbalancing it at the other end.
Where can we find your work?
I have my own studio and retail store, Hart & Hive, which is located at 353 College Street (between Bathurst and Spadina).
Website and online shop: www.hartandhive.com
Instagram: @hart_hive