ART is now short for Asian Riffing Trio. The talented gaysian cabaret trio – Colin Asuncion, Kevin Wong, and Chris Tsujiuchi – slayed a packed house at Buddies in Bad Times Theatre on the weekend with wonderful harmony, humour, and dance moves in their first full feature show, This is ART.
The men worked together in perfect pitch to deliver a musical mash-up from fave pop divas and musicals including: Dream Girls, Moulin Rouge, Whitney Houston, Spice Girls, Little Shop of Horrors, and more. Besides music hits with sassy panache, the performers amped-up the laughs with improv theatre, riffing on an audience member's Facebook posts. The climax of the show was a hilarious riff of Single Ladies, along with classic Beyonce dance moves from the original music video.
The Art Of Being Who You Want To Be!
Performers Colin, Kevin and Chris had sung together a bit here and there in a piano bar and some Toronto shows, but when the three men all sang together as a trio, creative sparks flew. One thing lead to another, and they posted a singing trio video on Facebook, and it was an instant hit. It propelled the ART concept forward, and Chris Tsujiuchi, with his experience creating cabaret shows, saw that Asian Riffing Trio could have its own stage.
What makes the ART cabaret so special is Chris, Colin and Kevin's authentic energy and warmth. Through their singing, these three men are sharing their obvious delight at being who they are on stage. A.R.T spells out: Be who you want to be! Do what you want to do! An inspirational message just in time for Pride. When all of Church Street is a stage set for celebration and dreams lived large! It's showtime Toronto!
This is ART cabaret at Buddies in Bad Times Theatre is one of the many shows, including more cabaret, comedy, music, and theatre, to celebrate Pride 2017!
Can you expect more Asian Riffing Trio shows this summer? A next installment is in the works apparently.
June Festival Highlights!
Up until June 25, Buddies will host a stellar line-up of Toronto's most exciting queer entertainers for Pride 2017!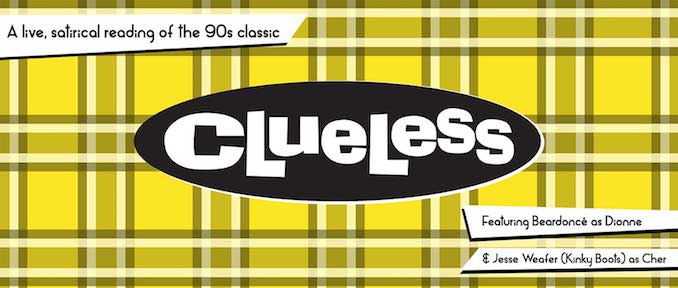 The gravity-defying Flying Solo returns after last summer's sold out show with evening in this dirty circus of art, dance, and aerial acrobatics in BLOWN (

June 15

)
Campy tribute & live satirical reading of the 90's cult classic CLUELESS (

June 16

)
New comedy show from Elvira Kurt called HOMOSEXUAL PANIC (

June 23

)
Musical offerings from the Queer Songbook Orchestra, and Stewart Legere; and the Cabaret stylings of Miss Conception & Amy Armstrong and Ryan G. Hinds
For more on the theatre's #PrideTO schedule please visit: http://buddiesinbadtimes.com/shows/pride/2017/
Established in 1979, Buddies in Bad Times Theatre is a professional Canadian theatre company dedicated to the development and presentation of queer theatre.