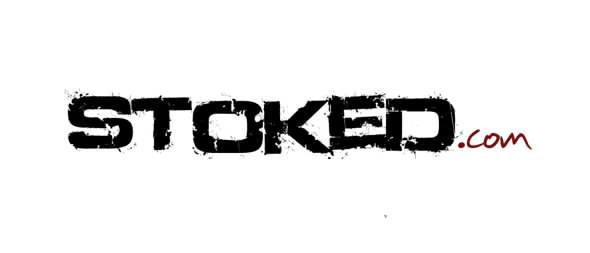 A new website has launched out of the west-coast that was designed and built by Toronto born Dave Lawton. Stoked.Com allows users to share videos and pictures of extreme sports with other users on the site. Through sharing one can rack up points on their profile which can later be turned in for prizes from contests and giveaways. The site was the redesign and rebrand of a previous site named superstoker.com that is now feeding to Stoked. Superstoker.Com ran for 4 years before the launch of the new site in December.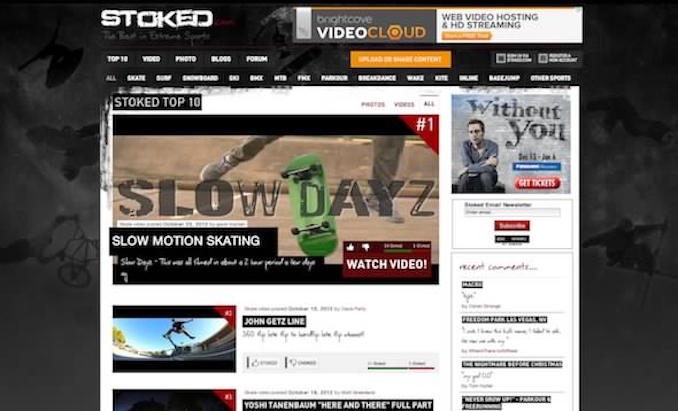 Stoked allows users to create a personal profile that keeps tracks of your uploads/shares, points, pictures, videos, and comments made on them. There is also a built in messaging system and notification system.
A STOKED or CHOKED option for each video allows users to interact and vote for their favourite videos, much like Youtube's Like and Dislike.
Videos are currently only being shared from other video hosting sites but one will be able to upload their own videos in the future. When sharing videos one has the option to categorize the video into one of the many extreme sports options. Even breakdancing is included amongst these.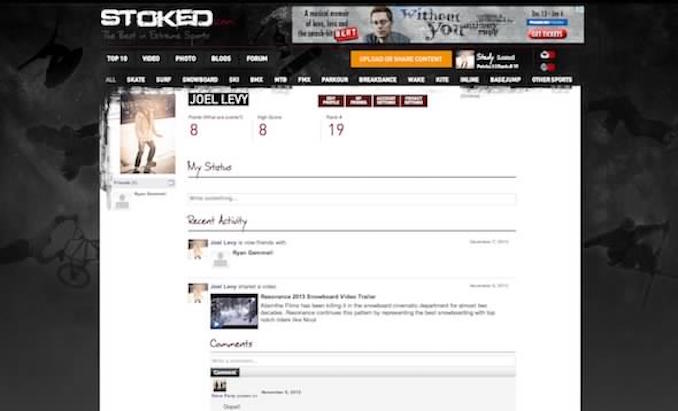 Dave Lawton was born and raised in Toronto before moving to Vancouver to attend a computer science program at The University of British Columbia. He currently resides in Whistler where he is working on, and promoting, the site. "The site will continue to improve on its functionality and overall design.." says Lawton who believes that a site should always be updating and adapting to the changes of people's interests and workflow.