Toronto's newest gem and most buzzed about country bar The Rock 'N' Horse Saloon had it's grand opening last night and it was a smashing success. Long line ups outside and reaching capacity inside, meant that word got around. Filling a much needed niche in the market while having everything a country fan could ask for is exactly what Rock N' Horse has done. Located on the 3rd floor at 250 Adelaide St West, this newly designed country bar has it all: an impressive mechanical bull (even tested by members of the Toronto Argonauts), old Western posters with an authentic rope frame, saddles as bar stools, a large dance floor to try out your best line dancing moves and a DJ spinning the best country hits.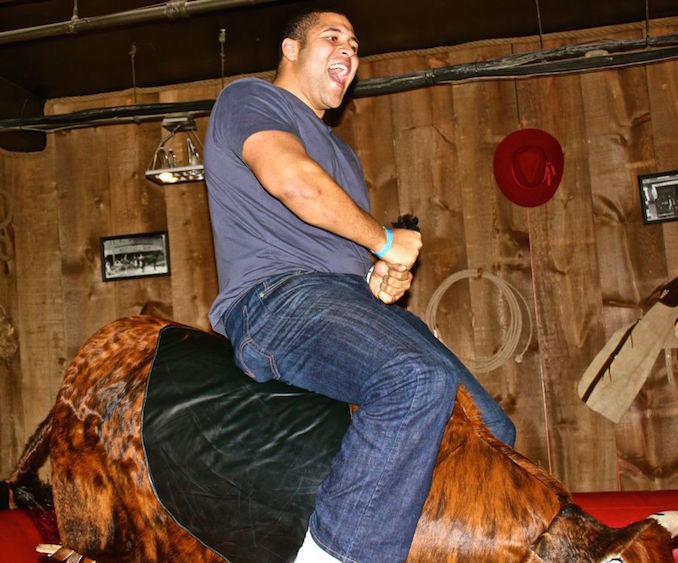 After a soft opening for media on Wednesday, a family and friends opening on Thursday, The Rock N' Horse had it's grand opening for the public last night and the public was ready for it too. People appeared to be having the times of their lives as if The Rock N' Horse had given them what they have been looking for in this city: a country bar that has an amazing atmosphere and staff that actually care about the people. Line-ups were long for the mechanical bull, the dance floor was packed and there were ear-to-ear smiles which meant that people are going to tell their friends, and those friends will tell their friends. A recipe that equals success.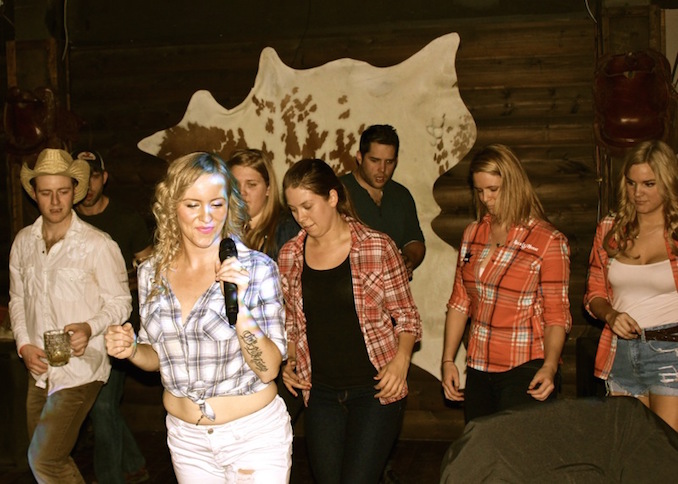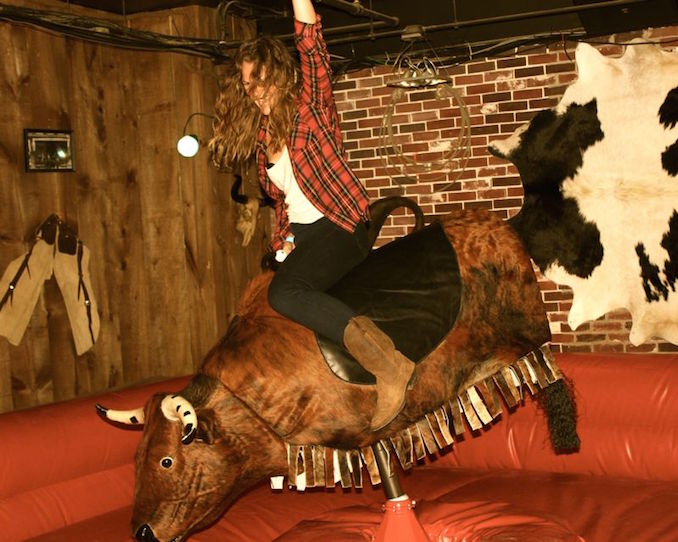 If you missed the opening night don't despair. You can catch the fun again tonight but I am sure it only be more busy. Check out The Rock N' Horse before it becomes the most popular thing your friends are talking about and you could have been the one to say, "Ya, I was the cool kid who discovered that place a while back."
Keep up with the Rock N' Horse on Facebook & Twitter and find more photos from the opening night here.